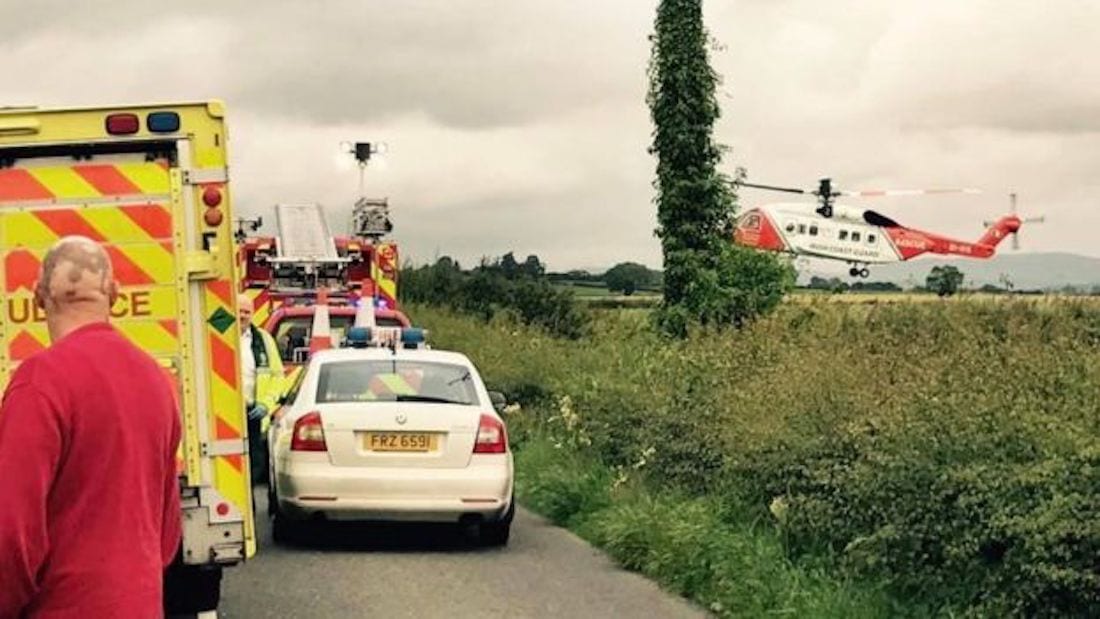 A County Armagh student has been hailed a "brave gentleman" after he saved a woman trapped in a river in an overturned car on Saturday evening.
Andrew Johnston, 21, from Lurgan jumped into the river at Porthall in County Donegal to free the woman following a crash.
Mr Johnston said it took several attempts – with the help of the woman's partner – to free her from the wreck
Speaking to the BBC, he said: "The two of us pulled her out and the water was up to chest height and I was holding her up with my hands under her arms, giving her chest compressions," he said.
"As soon as we got her out and she had surfaced, someone threw out a garden hose which we used to pull her into the bank.
"The bank was a metre above the water level, it was wet and mucky and tricky to get her out.
"I haven't had any training, it was all instinct – it was just a one track mind getting everyone that was there above the water, getting them resurfaced.
"At the end of the day, I am an able-bodied male, the man that did most of the work in my eyes was the 65-year-old man who has three broken bones in his back."
Garda Insp Michael Harrison praised those who helped to rescue the couple and their pet dog.
"It was very perilous what they did, very risky, but they did it and it was just one of those situations where a number of intelligent people came along at the right time," he said.
The woman is in serious condition in hospital while her partner is being treated for injuries which are not believed to be life-threatening.
Sign Up To Our Newsletter