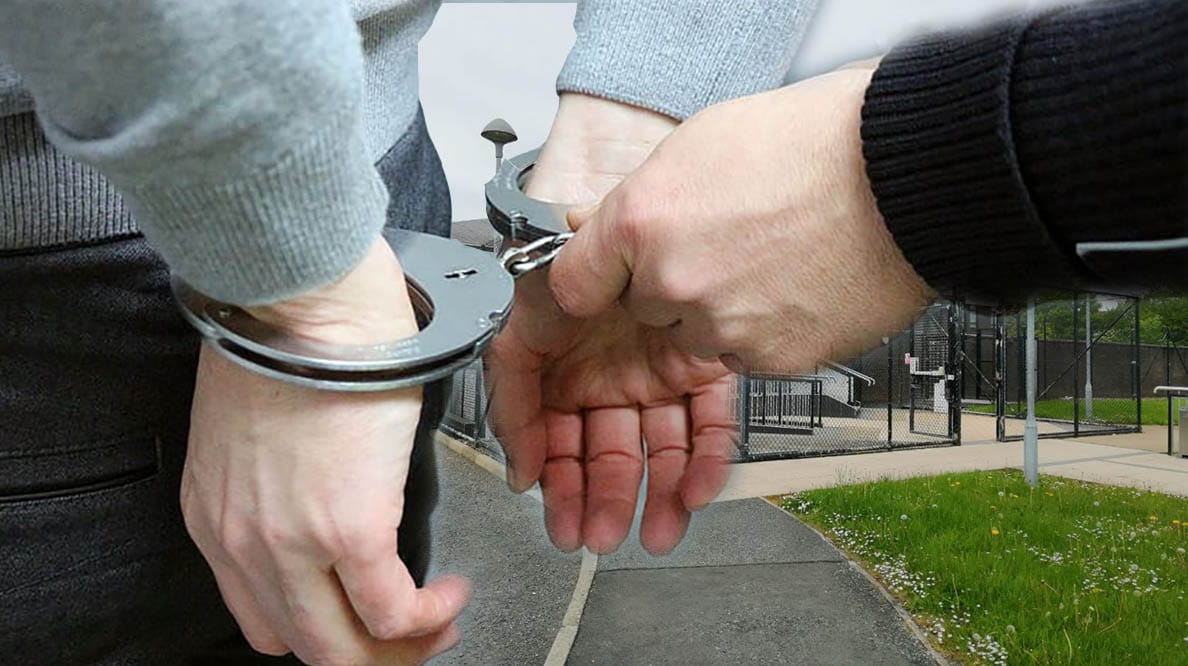 A Co. Armagh man found to have subjected a woman to an horrific and shocking rape attack faces spending the rest of his life in a secure mental health facility in England after he was given a hospital order "without limit of time".
At the end of the one day trial where the evidence was not contested, the Craigavon Crown Court jury of six men and six women deliberated for 15 minutes before deciding unanimously that 22-year-old Conor O'Neill "did the acts" as alleged.
At an earlier hearing O'Neill, understood to be from Lurgan but who appeared at court by videolink from Hydebank Young Offenders' Centre, was deemed to be unfit to stand trial so the jury's function on Monday, rather than deciding guilt or innocence, was to determine whether the 22-year-old "did the acts or did not do the acts".
Arising from a shocking incident on September 20, 2021, O'Neill was charged with two counts of oral rape, two of attempted rape, seven counts of sexual assault and single charges of attempted sexual assault by penetration, making a threat to kill and causing actual bodily harm.
Opening the case against O'Neill on Monday prosecuting KC Charles MacCreanor warned the jury they would see video footage of the incident and hear "shocking and upsetting" evidence about the attack but reminded them their duty was to approach the evidence dispassionately and not be swayed by feeling of sympathy or prejudice.
The jury heard how the victim was working at a retail outlet when O'Neill came in and asked to be shown an item but as she did so "he grabbed her, dragging her into a storeroom on the premises where he began to sexually attack her, then he dragged her into a disabled toilet, locked the door and continued his sexual attack on her".
"You will hear her account of her ordeal, the struggle that took place, how she tried to fight back, that she thought she was going to be killed and what he did to her and said to her," the senior barrister told the jury.
They watched an Achieving Best Evidence video interview where the victim told detectives how O'Neill:
– repeatedly forced her to perform a sex act on him as he grabbed her by the head;
– "Kept going on about having sex with me"
– How the victim "had no strength" left to fight back and she was "just trying to stay alive";
– That O'Neill kept trying to have sex with her but he couldn't;
– That he pulled a Tampax from her as he sexually assaulted her;
– He ripped her clothes off;
– Refused to listen other pleas that "please, you don't need to do this."
– Repeatedly banged the victim's head off the floor;
– Threatened to slit her throat.
Fearing for her life and with no strength to fight back, Mr MacCreanor told the jury the victim had the presence of mind to tell O'Neill to lie on his back so she could sit on top of him but when he did so she "took a massive breath, got all her strength to open the disabled toilet door and ran like mad, ran naked from the toilet, grabbing a fleece and running like that out the door onto the street for help".
As she pleaded with passers-by for help, she was shouting "don't let him at me he's still there…he raped me, he raped me" but a customer who had entered the shop and heard her pleading had already called police and officers were quickly on the scene.
Leaving the premises with his trousers around his ankles and swigging from a bottle of vodka, O'Neill was arrested as he "shuffled down the street" but as cops lifted him he shouted out; "f****** scumbag bitch…I'll see you when I get out of jail…Bitch got what she deserved…I did not rape her, you know why? I love raping people…I'll knock her out, I'll kill her baby I'll burn her family out."
The victim was medically examined with six hours of her horrific attack and doctors found more than 30 sites of injury including cuts, bruises and abrasions.
Following the jury's findings, trial Judge Patrick Lynch KC explained to them that two consultant, forensic psychiatrists had both opined that due to severe learning disability" and severe mental impairment, O'Neill was not fit to stand trial.
Later on the judge heard evidence from Dr. Paul Devine who opined that in his view the most appropriate disposal of the case was for a hospital order without limit of time meaning that O'Neill will be held in a secure unit for treatment and will only be freed when it's deemed safe to do so.
Under cross examination from Mr MacCreanor however Dr. Devine, who had examined O'Neill on behalf of the defence, conceded that "given the nature of the learning disability that no improvement of the condition can ever be expected".
Having heard sworn evidence from the doctor and read reports from him and another psychiatrist who both agreed, Judge Lynch imposed the hospital order without limit of time.
Sign Up To Our Newsletter