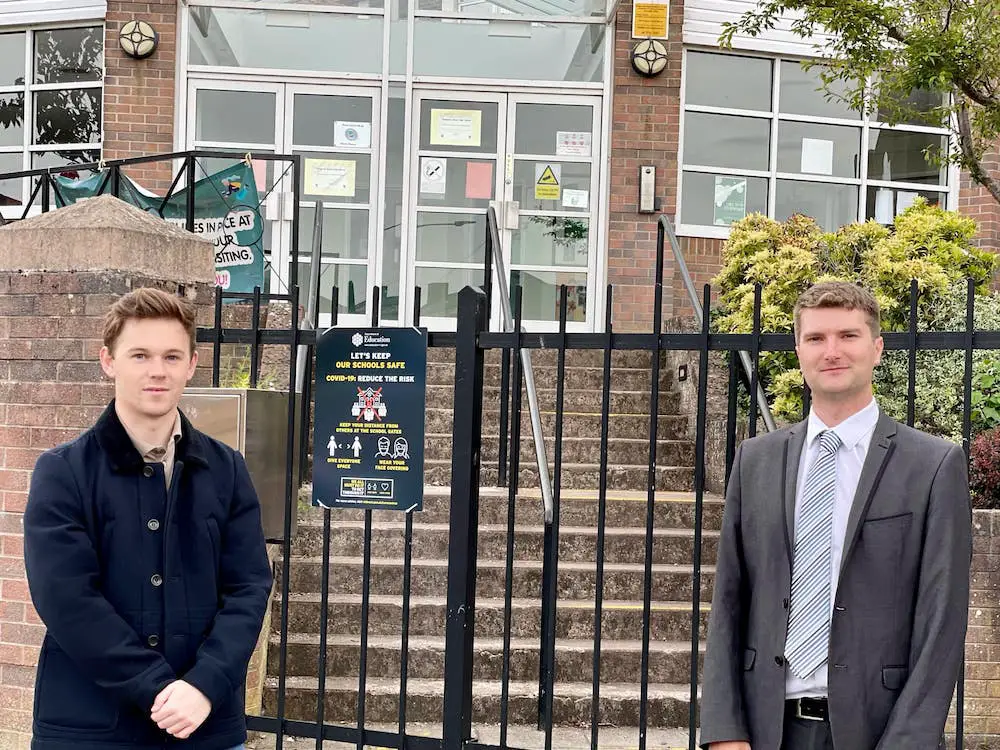 Greater clarity is needed on support arrangements for pupils of the Lurgan campus of Craigavon Senior High School after recent confirmation it is to close in favour of a move to a single-school site in Portadown.
The news brought a mixed reaction, not just from local political representatives but with parents of pupils attending.
Craigavon Senior High had welcomed the decision announced by the Permanent Secretary of the Department of Education, Dr Mark Browne.
It will mean the closure of the Lurgan campus with all school activities being centred in Portadown.
And now that the announcement has come, there have been calls for more details to be made available on what is being planned and how it will affect pupils, specifically those who had been attending the Lurgan campus.
The Kitchen Hill campus in Lurgan will move to operate on the Portadown campus site from September 2023, or as soon as possible thereafter.
Said Alliance MLA Eóin Tennyson: "Clarity is urgently needed on what arrangements are going to be put in place to support pupils who attend the Lurgan campus of Craigavon Senior High School.
"The disappointing decision taken by the permanent secretary has angered many families, particularly as it was made by an unelected civil servant following the lack of an NI Executive.
"The decision to close the Lurgan campus could have been prevented at any point in the past two years by successive DUP Education Ministers. Instead those DUP Ministers chose to ignore the issue.
"It is a complete abdication of responsibility that the DUP continues boycott on the NI Executive resulting in Permanent Secretaries taking wide ranging decisions such as this one which is against the will of most local parents."
Party colleague and Lurgan Councillor Peter Lavery added: "There has been considerable frustration within the Lurgan community that the decision to close the Lurgan campus of CSHS has been made without all options being fully considered by the Education Authority.
"A Lurgan solution was prematurely dismissed with multiple DUP Education Ministers refusing to carry out further investigations onto this option.
"A report commissioned by ABC Council, authored by Professor Noel Purdy and Dr Jonathan Harris from the Centre for Research in Educational Underachievement, made a compelling case against the EA's proposal.
"Their study, along with the concerns of local residents, has been ignored and the decision by Dr Browne may prove a long-term detriment for many children in the Lurgan area."
Sign Up To Our Newsletter