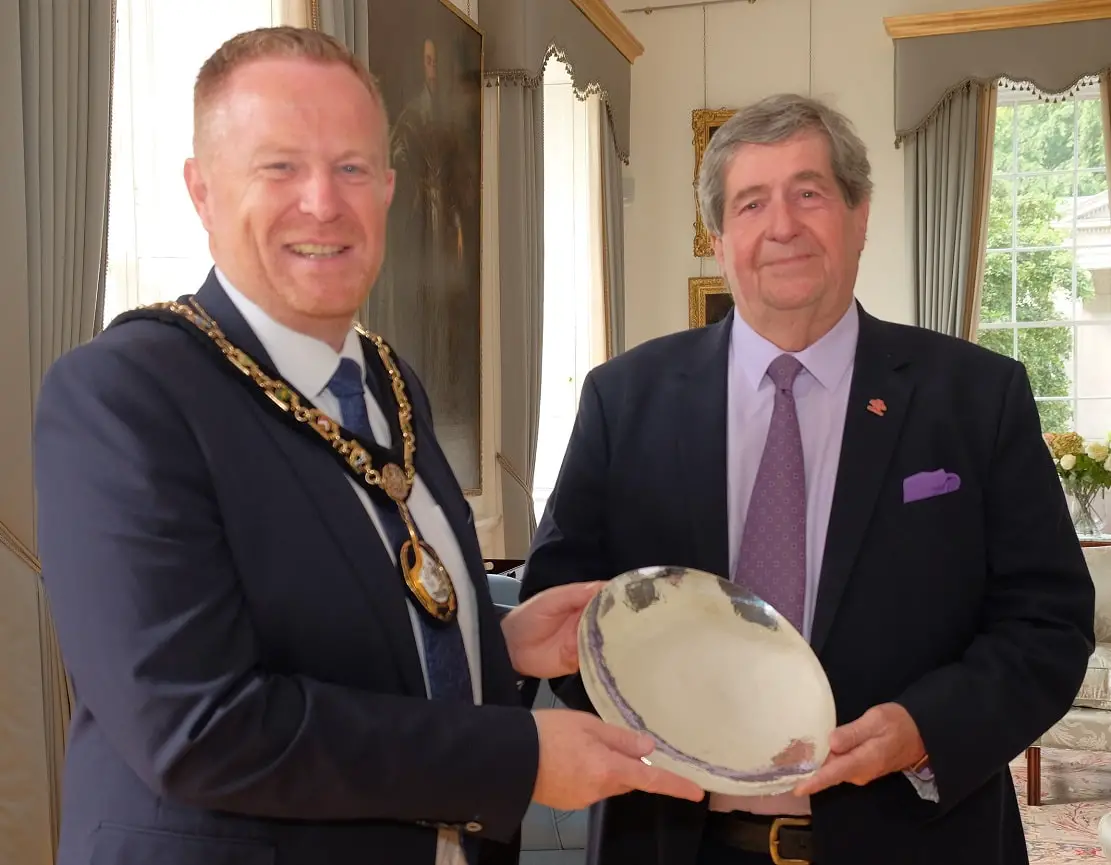 A Lurgan man who was recently recognised for his work with young people has been congratulated by the Lord Mayor during a reception in Armagh.
Lyle English was awarded the Good Morning Britain Volunteer of the Year Award in May, to recognise his 20 years of volunteering with the Prince's Trust.
As a business mentor, he offers his time and skills to help young people take their first steps into self-employment.
From florists, to textile artists to engine cleaners, more than 40 young people have set up businesses in Northern Ireland with Lyle's support.
The Lord Mayor, Councillor Paul Greenfield said he was delighted to meet Mr English at the reception held in The Palace Demesne.
He heard about some of the work that Lyle does with the Prince's Trust as well as his trip to London to receive his award.
Joining Lyle on his visit to the Mayor's Parlour were Suzanne McFarland, youth development lead (partnerships and volunteering) Prince's Trust and Geoff Magill, youth development lead with the Prince's Trust.
Sign Up To Our Newsletter