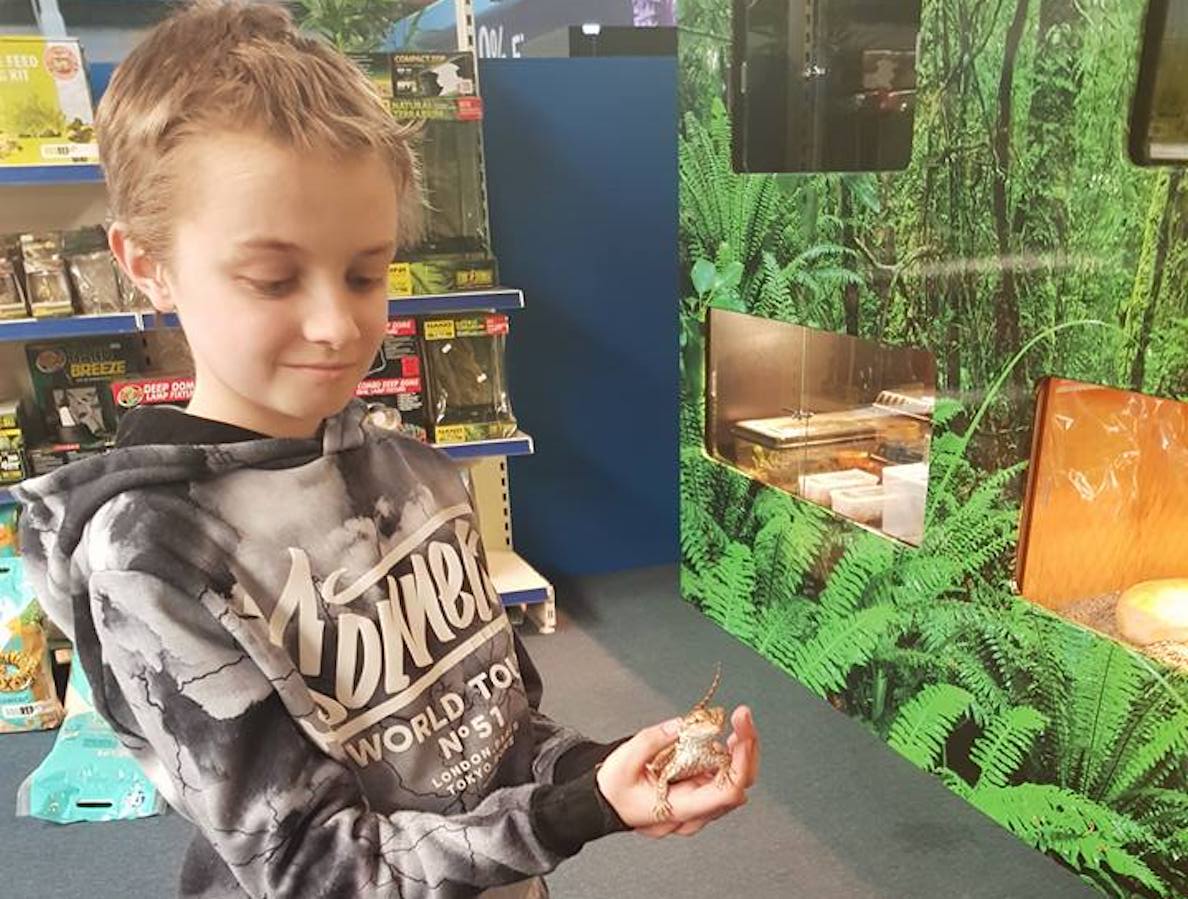 "It is with the greatest of pains in our heart that we share his journey is near over."
That is the heartbreaking message from little Cameron Truesdale's parents as he struggles in his fight for life.
The 13-year-old, from Waringstown, was diagnosed with brainstem cancer DIPG (Diffuse Intrinsic Pontine Glioma) almost 18 months ago.
DIPG are highly aggressive and difficult to treat brain tumours found at the base of the brain.
He had been receiving treatment in Mexico for the rare disease but since his last treatment in April, his condition has slowly deteriorated.
And earlier today, his mum and dad, posted this heart-rending message on the Cure4Cam Facebook page.
"Hi everyone we know we have very quiet recently," it read.
"This is because Cameron's health has declined over the last few weeks and we have just been fully focusing on giving Cameron everything he needs at this time.
"It is with the greatest of pains in our heart that we share his journey is near over. We don't know how long we have left with our beautiful boy but although he is sleeping mostly now he still is fighting with all his might when he is awake.
"He is in no pain and is just restful. We plan to be at home surrounded by family where he will be happy.
"We can't thank you all enough for everything you have done for our sweet boy.
"Because of the love, help and support we received Cameron's life was greatly extended and in those times he had amazing days that we where so blessed to be apart of.
"We hope to honour Cameron by continuing Cure4Cam. He has spoke of things he wants us to do in his charity and we hope we can do him proud by helping other kids with cancer and funding help and awareness for DIPG as well as much more.
"All the time in the world would not be enough with our amazing son. But we are thankful and honoured to have had the time we have had. We are filled with pride on the young man he has become.
"He fought this battle with more strength and courage than we could have.
"As our hearts are shattering we ask for prayers. Prayers for Cameron in all that he needs right now, for his sisters and for us and our whole family.
"We are going to take some time out. We will get back to everyone as soon as we have strength.
"All our love."
From Cameron's Mum and DadHi everyone we know we have very quiet recently. This is because Cameron's health has…

Posted by Cure4cam on Monday, July 23, 2018
Sign Up To Our Newsletter