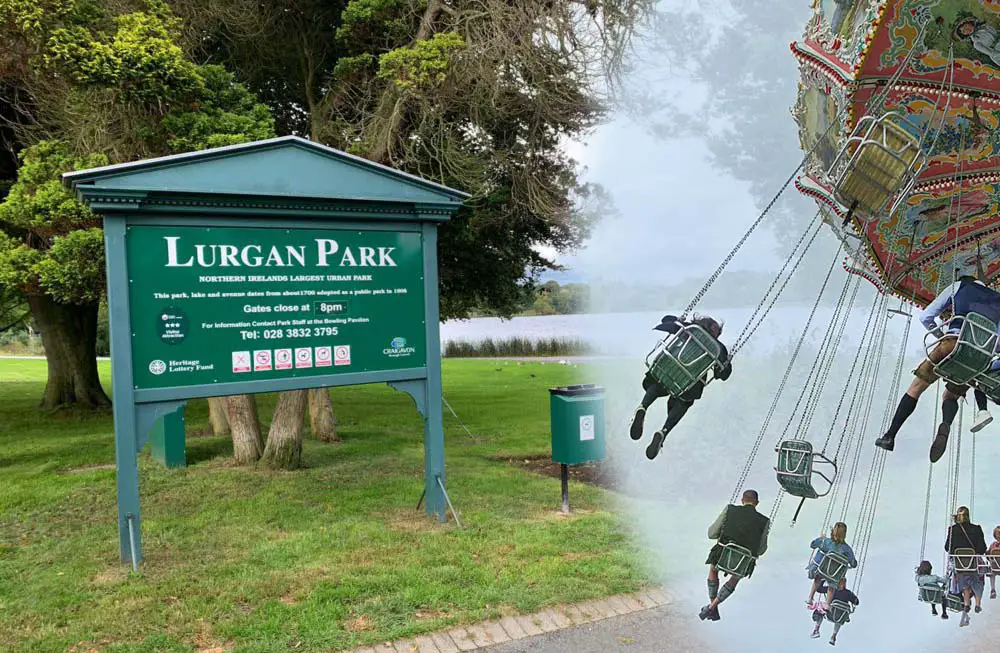 An amusement fun fair could be making Lurgan its home for the best part of three weeks later this summer.
It would be based on the now cleared site of the former Waves Leisure Centre, at Lurgan Park.
Armagh City, Banbridge and Craigavon Borough Council owns the grounds and has been asked to rent it out for 17 days in August.
Councillors, at the monthly meeting tonight (Monday), are being asked to give their approval to a request by Bell's Amusement Fun Fair.
The attraction is no stranger to the County Armagh town; indeed, it was there on Saturday, June 4, as part of the entertainments laid on during Lurgan Show.
It has been in the town on several occasions for that big day out, but this was the first year council had been able to provide owners with a secure fenced-in site, which meant that set up of equipment, security of overnight stays and break down of equipment afterwards was conducted safely and securely.
Bell's have been so impressed with their new location on the site of the former Waves leisure centre that they wish to hire the fenced off area for an extended 17 day run at the end of August.
According to a report to the monthly meeting, the intention is to "provide a fun fair type attraction for Lurgan and wider area".
The report adds: "The fun fair proposes to operate weekdays, from 5pm to 9 pm, and 2pm to 9 pm weekend
days and on the August Bank Holiday.
"This corresponds with closing times of the park.
"This will be a commercial operation, Bell's Amusements will be charging per ride/game. All licencing requirements will be met and local residents will be notified.
"This operation will not impinge on normal park activities.
"The Amusement Fun Fair attraction will be subject to payment and the provision of the usual health and safety and insurance approvals."
Council is being asked by its own officers to give permission required under bye-laws for the amusement fun fair.
It would bring in for the local authority a total of £1,836 in rent – at a cost of £108 a day for 17 days.
The amusement fun fair would operate and open to the public between August 18 and 29, with a few days either side required for setting up and and later dismantling and packing up equipment.
Councillors will consider the request this evening before notifying Bell's of its decision.
Sign Up To Our Newsletter