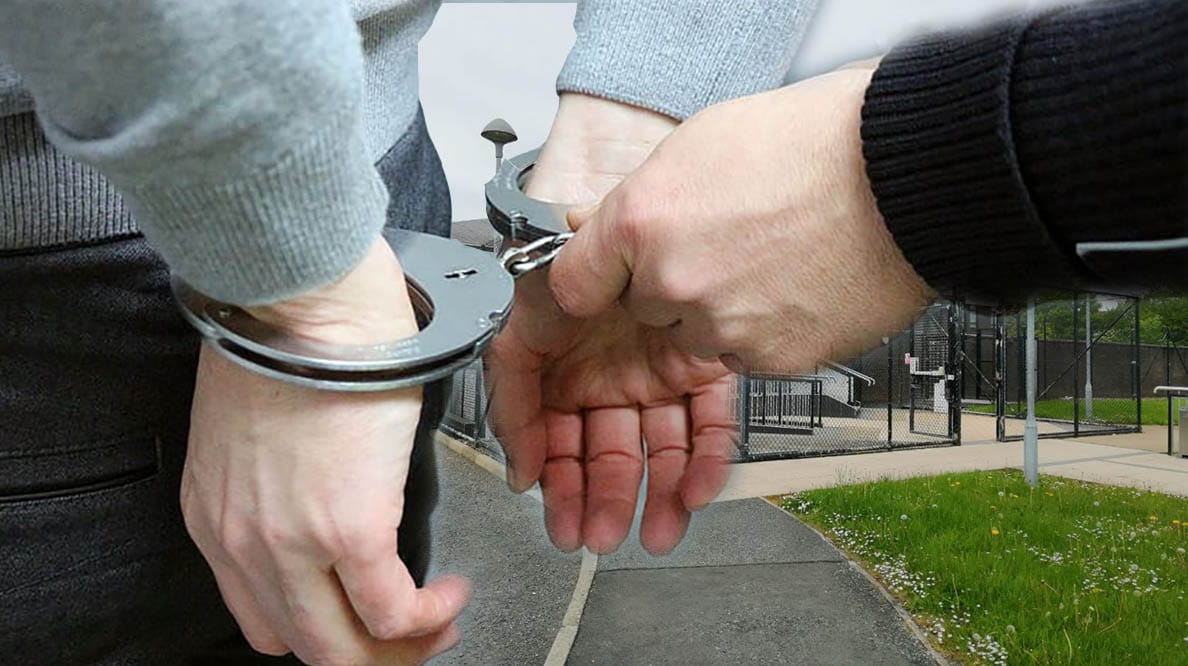 A Lurgan man who told a woman he was going to "kill her 13 year old daughter" after damaging her house and car, has been handed a six-month prison sentence.
Justin Robinson, 23, of Hoop Hill Park, appeared before Craigavon Magistrates' Court, via videolink from Maghaberry, charged with three counts of criminal damage, one count of improper use of public communications, a threat to kill and possession of an article with intent to damage property.
He was further charged with one count of possession of a Class B drug and two counts of assault on police.
The court, hearing of Robinson's alleged threat to kill, asked if he wished to be tried by a jury in the crown or in the Magistrates' Court, replied "this court", followed by a plea of guilty to the offence.
Defence counsel, Damien Halleron, indicated a plea of guilty to all the remaining offences.
The possession charge and the two charges of assault on police stemmed from incidents on September 10, last year, and January 8, this year, respectively.
The prosecution outlined that on February 6, police attended reports from an injured party who alleged that the defendant had caused damage to her Hyundai car and the windows of her house.
Around 10pm the night before, the woman heard a large bang on her rear window, before she later discovered the damage.
She then proceeded to drive to her mother's house. On route, she found and challenged Robinson about the incident, in which he denied any involvement.
The next morning, she checked CCTV footage, which showed a male throwing an item at her car. The man in the CCTV was wearing the same clothing as Robinson had been wearing the night before.
The defendant later entered her garden while she was sat in the living room and threw a large concrete slab at her window, causing it to crack.
Robinson then phoned the victim whilst police were present, during which "the defendant could be heard stating to the victim he was going to kill her 13-year-old daughter".
Defence barrister Damien Halleron stated that his client has "battled for a long time with substance drug abuse," which played a role in these events.
He asked for credit for his client, due to time already spent in custody, as Robinson has been in custody since February.
District Judge Bernie Kelly, paying consideration to the pleas of guilty, imposed a six-month sentence for each of the criminal damage charges, four months for improper use of communications, six months for the threat to kill, four months for the article with intent to damage property, three months for each assault on police and one month for the drugs offence.
These charges were to be served concurrently.
Judge Kelly also imposed a restraining order, which will keep Robinson from the injured party and her daughter, for a period of two years.
Sign Up To Our Newsletter