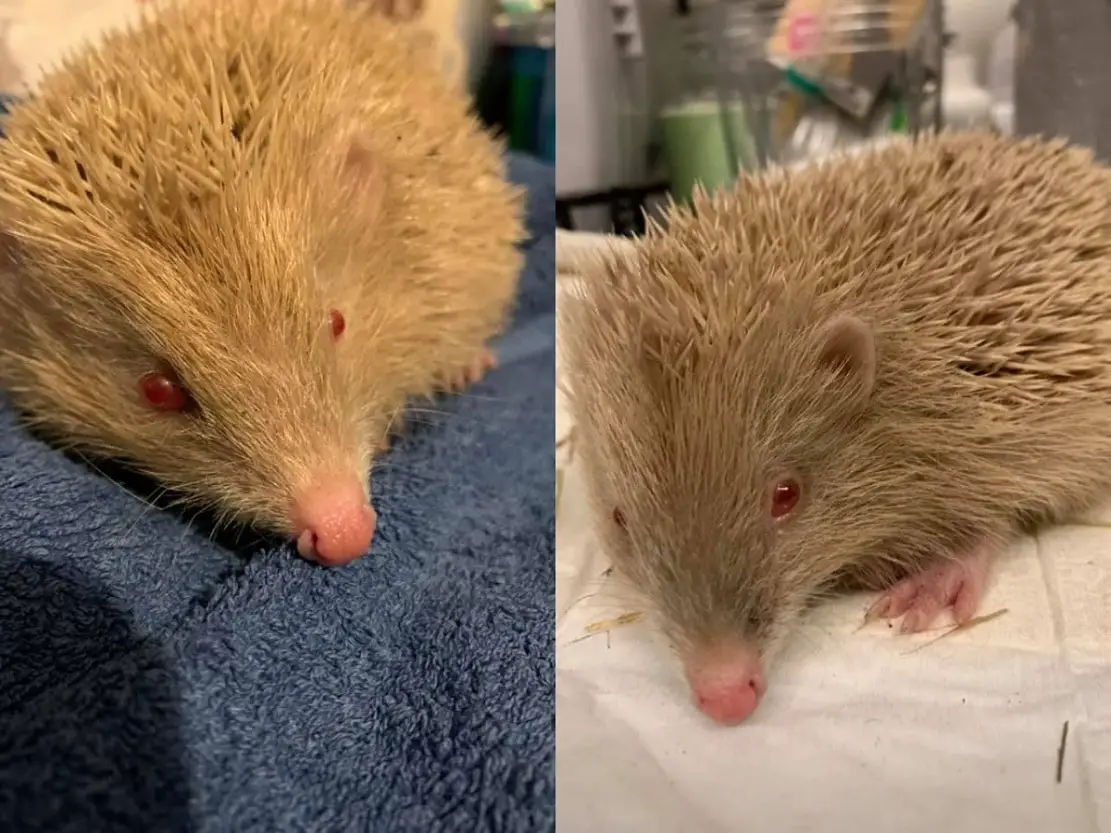 Meet Boris and Donald, two of a trio of incredibly rare bambino albino hedgehogs rescued from a garden in Armagh!
The three baby boys are currently taking up residence at the Loughgall Hedgehog Rescue, where they are receiving some much needed TLC.
Set up back in March by Andrea Cowan in a disused shed, this is Northern Ireland's only dedicated hedgehog rescue, with 150 of the tiny critters passing through her doors since then.
Speaking to Armagh I, Andrea said: "It is averaged that about one in 100,000 hedgehogs are albino but they also reckon that there is less than a million hedgehogs left in the wild here in the UK."
That would mean that there are under 100 albino hedgehogs in the whole of the United Kingdom, so three being located in a garden in Armagh – at an address which is not being disclosed – is an extraordinary rarity.
"It has happened in the past", said Andrea, "but I do not think that it has happened in Northern Ireland. It has been seen in England but it is rare to find them at this age and surviving.
"I will be preparing them for winter. They are less than 400g now. Ideally a hedgehog would need to be a minimum of 600g by the end of October so they will stay with me for a while before they are released again."
The names of the first two were decided upon by Andrea and the family whose garden they were found in.
She said: "We decided to name them Boris and Donald because they were both blond, so you can kind of think to yourself there's a cute Boris and Donald that don't make you grimace.
"But we will still haven't decided on the third one – perhaps Vladimir? We had thought if it was a girl about Marilyn but it was not to be."
Andrea's affinity with hedgehogs began back 20 years ago, when she nursed some babies back to health after her mother's dog disturbed a nest and she has been looking after them ever since.
In a direct appeal to the public, she said: "I would like to ask people to look out for the hedgehogs because they are heading for extinction.
"If you can look after them, feed them, and keep areas of your garden with compost leaves for them to be frost free and have a place to hibernate if it gets cold enough."
Andrea relies on donations from the public in order to pay any vet bills and feed these lovable animals. If you would like to keep up with the trio's progress or find out more about the Loughgall Hedgehog Rescue check out their Facebook page.
Sign Up To Our Newsletter