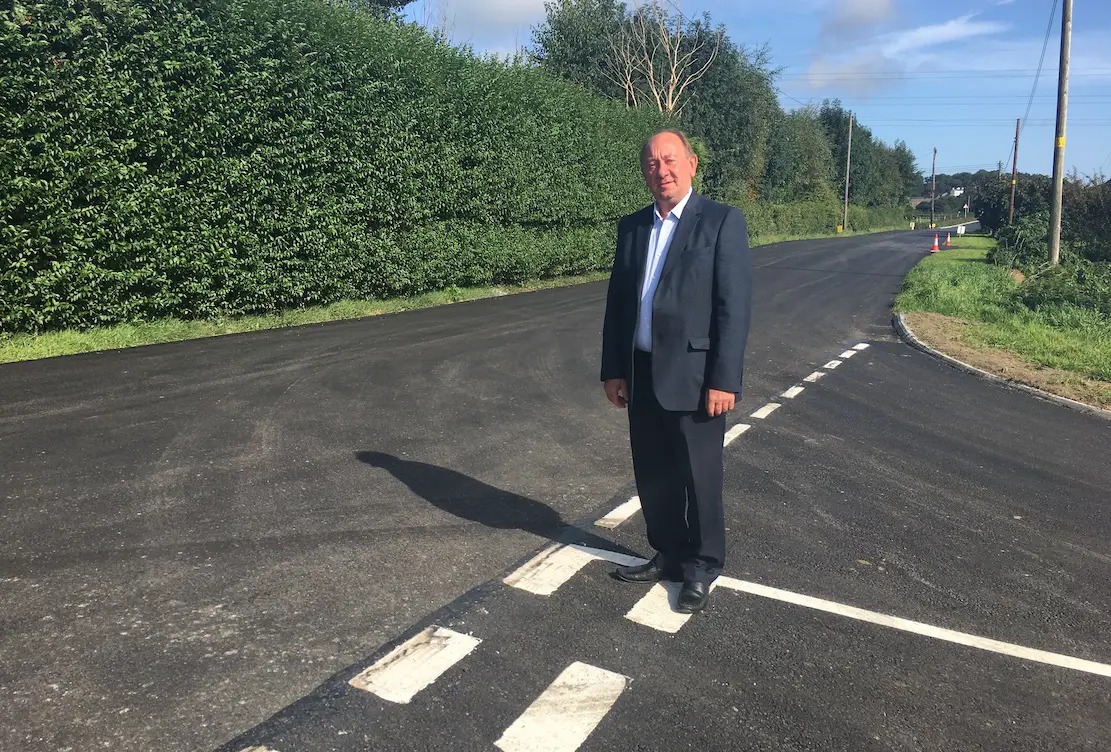 A major £340,000 resurfacing scheme in Loughgall was completed this week.
And the job on the Derrycrew Road has been branded "fantastic" after six weeks of working.
The scheme extended a distance of approximately 2.4 kilometres from the junction with Summerisland Road to the Ballymagerny Road junction. The scheme helped deliver significant improvements to both the structural integrity and surface of the road.
Newry & Armagh DUP MLA William Irwin (pictured) said the work has been widely welcomed by local residents and road users.
Mr Irwin said: "This is a fantastic job and I know that a lot of residents and road users are delighted with the work undertaken.
"The road was in poor condition prior to the works and this fresh tarmac has certainly greatly improved the carriageway.
"I thank Transport NI locally and the contractors for their work on this matter and I welcome this significant spend on the road network in the Loughgall area."
Sign Up To Our Newsletter