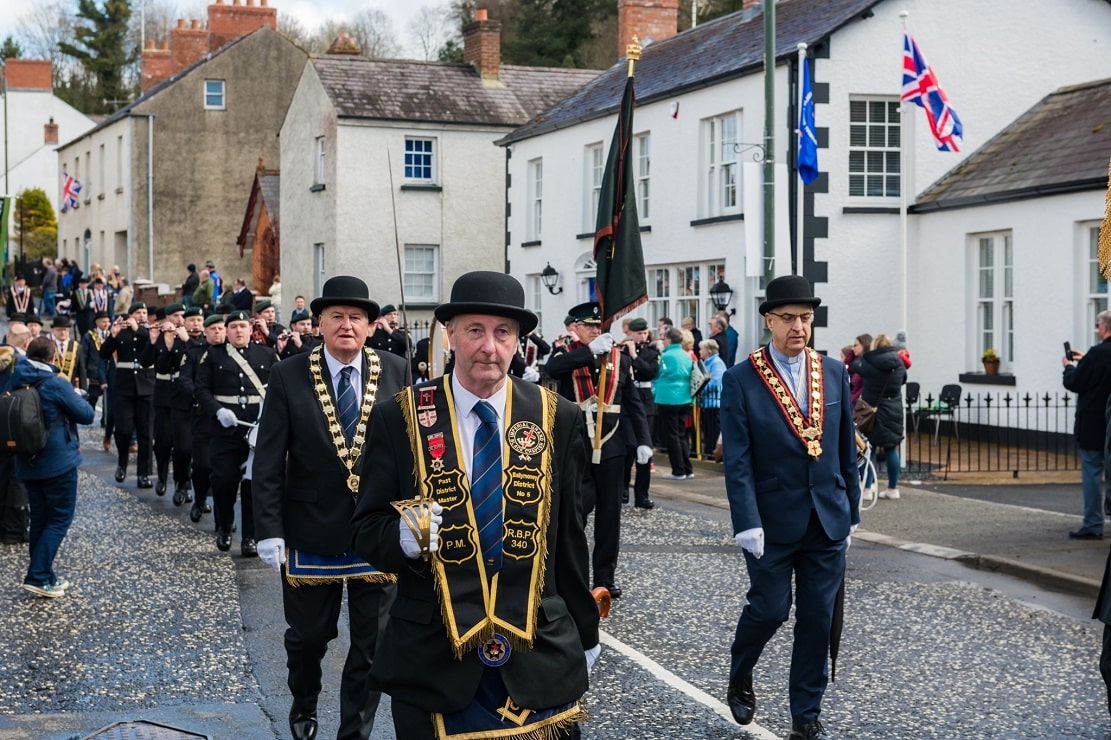 Loughgall is one of six locations set to host the annual Royal Black Institution 'Last Saturday' demonstrations next weekend.
The loyal order will hold major demonstrations at the six locations on August 26 to mark the finale of the parading season.
Around 17,000 members will take part in the parades, which will be held at Loughgall, Moneymore, Larne, Dromore, Artigarvan. and Lisburn.
Approximately 350 preceptories and 300 bands will be involved in the traditional parades.
The Loughgall demonstration will see sixty bands and an estimated 4,000 participants descend on the quaint Co. Armagh village, home to the headquarters of the Royal Black Institution, with the procession taking in Ballygassey Road, Main Street and Old Road.
The parade will involve the Black districts from: Summerisland, Killyman, Aughnacloy, Primatial (Armagh) and East Tyrone.
Hosted by Summerisland Royal Black District Chapter No. 6, the demonstration is set to start at 12 noon, with the return procession scheduled for 5pm.
Royal Black Institution Sovereign Grand Master, Rev William Anderson, will be addressing the platform proceedings at the event in Loughgall.
He said: "The annual Last Saturday parades are flagship events on the parading calendar. We expect to see thousands of supporters turning out at the various locations to witness a glorious expression of culture, pageantry, music, and history.
"The Institution's principled stance on the Reformed Christian faith will be to the forefront at all our demonstrations on the Last Saturday."
This year will be the first time that Loughgall has played host to a Last Saturday demonstration following the opening of the Institution's headquarters in the village last April.
The B1 listed building, which is understood to date back to 1820, was bought by the institution in 2018.
The £600,000 renovation included the restoration of listed features and includes new administrative offices, an exhibition space, library, meeting rooms and outdoor memorial area.
The Royal Black had previously been an anchor tenant in Brownlow House, Lurgan, since the late 1920s and before that was based in Dublin and Belfast.
In 2019, it moved out of Brownlow House to temporary premises in Loughgall, beside the Museum of Orange Heritage at Sloan's House, before moving into its new headquarters in 2022.
Sign Up To Our Newsletter