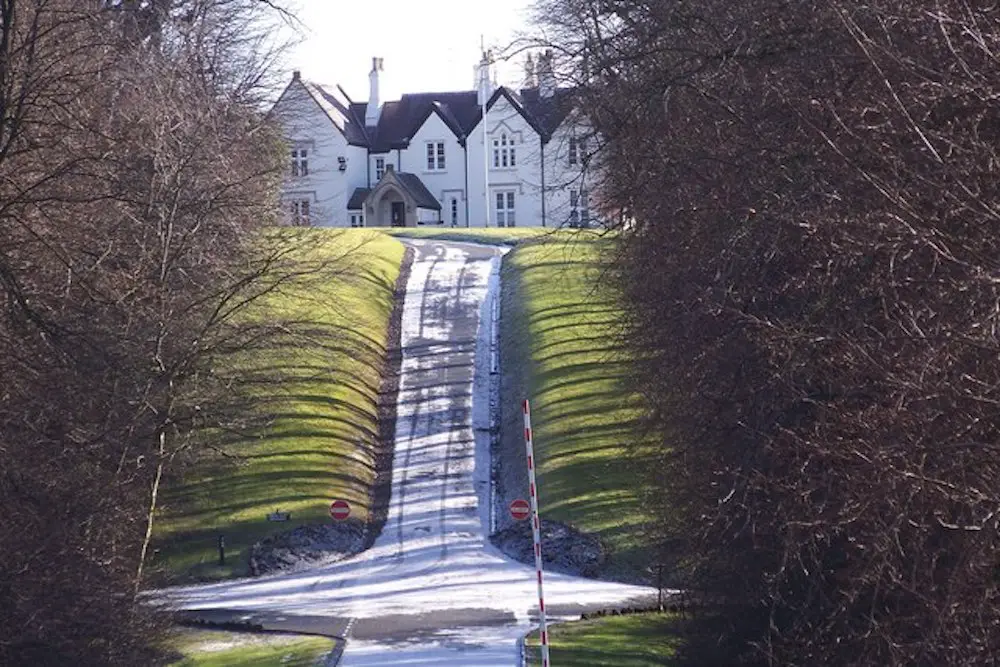 A former Manor House in Loughgall, once used by the Agri-Food and Biosciences Institute, could soon be transformed into a boutique hotel, if an Ulster Unionist Alderman gets his way.
Speaking at a meeting of Armagh City, Banbridge and Craigavon Borough Council's economic development and regeneration committee, Alderman Jim Speers expressed his desire to see the village revitalised.
Alderman Speers suggested a hotel close to Loughgall Golf Club could act as a key driver in the attempts to revitalise the village.
"We have been discussing golf in the borough recently," said Alderman Speers.
"There are two golf clubs in particular, Loughgall and Lurgan, that can be viewed as loss leaders or pump primers.
"In my view they should be viewed as primers. In Loughgall we have the Manor House which was formerly used by AFBI beside the golf club, I think it would be an ideal opportunity to complement the activity of the golf club with a boutique type of hotel at this site.
"I know the Chief Executive has had conversations with the Chair of AFBI, about the building and I believe it is an area that has been in need of some focus for a while.
"I would ask that Council look at this and come back with some comment or paper as to how we could work with AFBI or the Department to bring the place to life.
Council's head of tourism and arts and culture, Brian Johnston, confirmed Council is currently working on a wider document and that he would be happy to bring a report on the matter back to committee.
"We are working on a piece regarding investment in hotel development in the borough and I am happy to bring a report back on that," said Mr Johnson.
This announcement was welcomed by Alderman Speers' party colleague, Councillor Sam Nicholson who said he too was of the opinion there is a opportunity to be capitalised on in Loughgall.
"I think there is a great opportunity in Loughgall," said Councillor Nicholson.
"I do think these is a willingness to do something with the Manor House and hopefully we, as a Council, can look to see if we can package it to get some sort of interest in it."
Sign Up To Our Newsletter