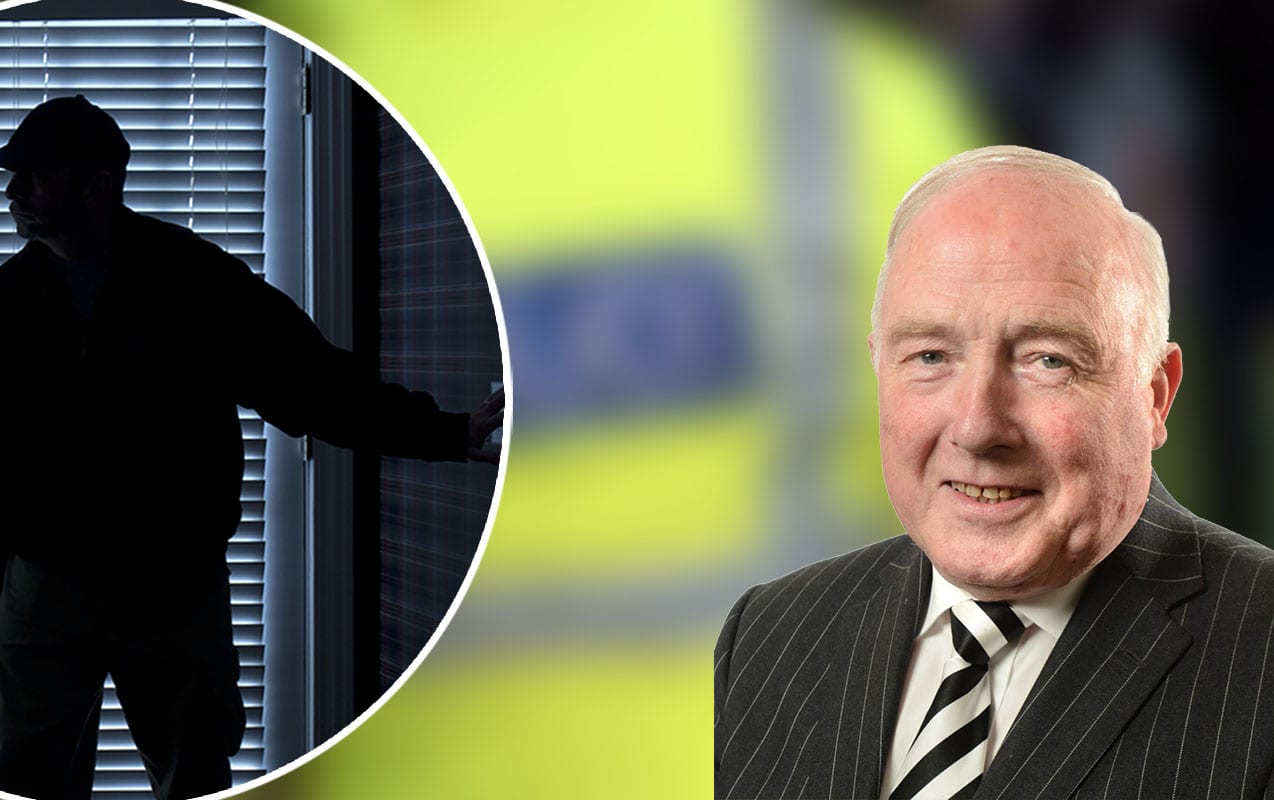 A Co Armagh councillor who was robbed of thousands of pounds worth of equipment a number of years ago says the recent spate of burglaries is wrecking the community.
Ulster Unionist Jim Speers was cleaned out of thousands of pounds worth of farm machinery when his yard was raided by opportunistic thieves, which mirrored a burglary on the Marlacoo Road just this weekend past.
That came hours after burglaries at the homes of residents in Hamiltonsbawn, Loughgall and Tassagh.
The local Alderman said that feeling that someone came in under his nose and took his things is almost indescribable.
Speaking to Armagh I, councillor Speers, explained: "These people just seem to be going from one community to the next, whether or not it's the same people I have no idea.
"It certainly needs a determined effort by police to root out these criminals who are preying on the community and operating at will."
Speaking about his own experience at the hand of thieves, Mr Speers, said: "My farm was robbed and cleaned out on the night of an election a few years back.
"I was sitting watching the results and I'm not sure if they came in the middle of the night or when they came. The next day I was away early in the morning and wasn't home until dinner. It was then I realised I had been robbed. Machinery, tools, flatbed trailer, thousands of pounds worth of stuff.
"These people are obviously well organised and have all the time in the world to spot and scope places. It's cruel, it really is cruel on hard working people. They are wrecking communities."
Councillor Speers recalls that sickening feeling of finding out he had just been burgled.
"It's daunting when you realise you've been broken into. It's hard to process what has just happened under your very nose, particularly if it's your house."
He added: "I visited some of the house which were robbed last week and I mean they were literally wrecked. Personal belongings all over the place, it's just incredible what these people do.
"It doesn't just damage those directly involved but it creates an wider ongoing fear that, 'well, if it's happened somebody else, it could happen to me'.
"It's important now, more than ever, that we stand together as a community, be alert and report anything suspicious to police."
Sign Up To Our Newsletter