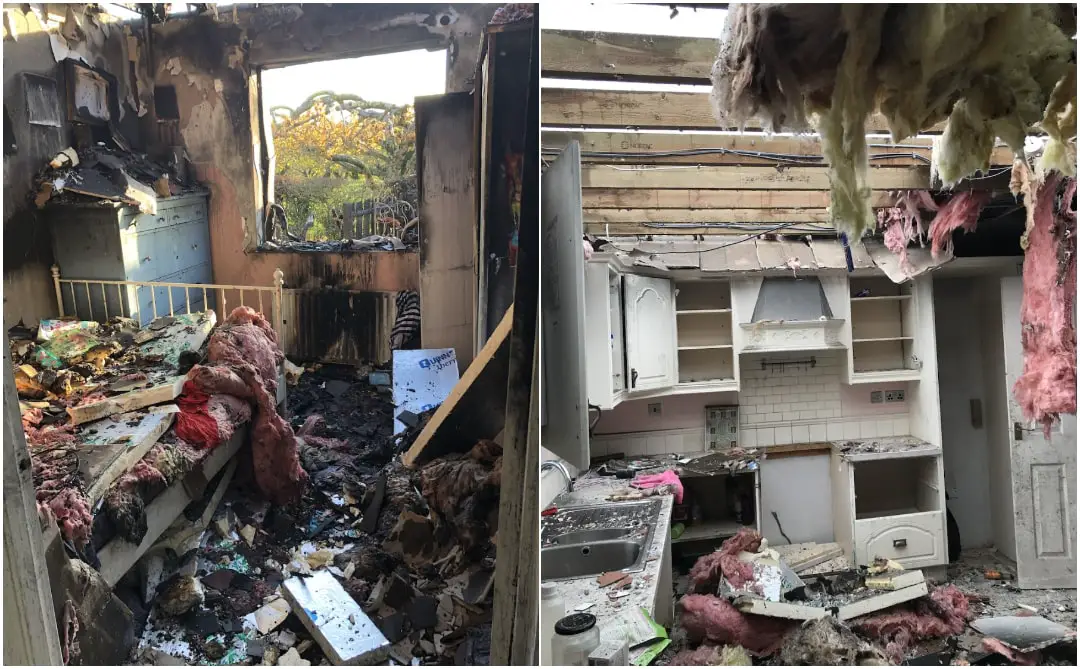 A Loughgall family who were made homeless and lost virtually everything after their house went up in flames have thanked "heroic" neighbours and the "amazing" community who rallied round to support them in their hour of need.
The devastating blaze, which occurred on November 28, last year caused extensive damage at the Kilmacanty Road home of Gemma and Tom McKinney and their two young children – every parents' worst nightmare.
Gemma had just left a work event at nearby Armagh City Hotel just after 11pm when she returned a call from her neighbour who told her the house was on fire. She was told to park up and they would collect her.
Speaking to Armagh I, Gemma recalled the horrific ordeal.
"I knew my husband and two daughters (aged 3 and 5) would have been in bed sleeping; it was the most terrifying call I have every received and what I was met with upon arrival will haunt me forever, but it's nothing compared to what my husband had to see."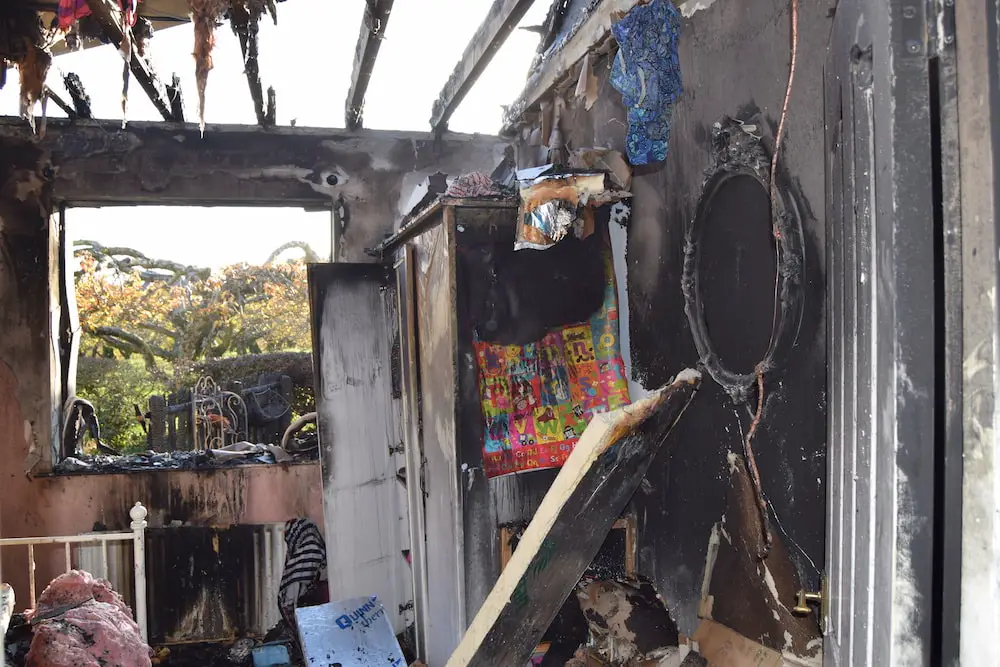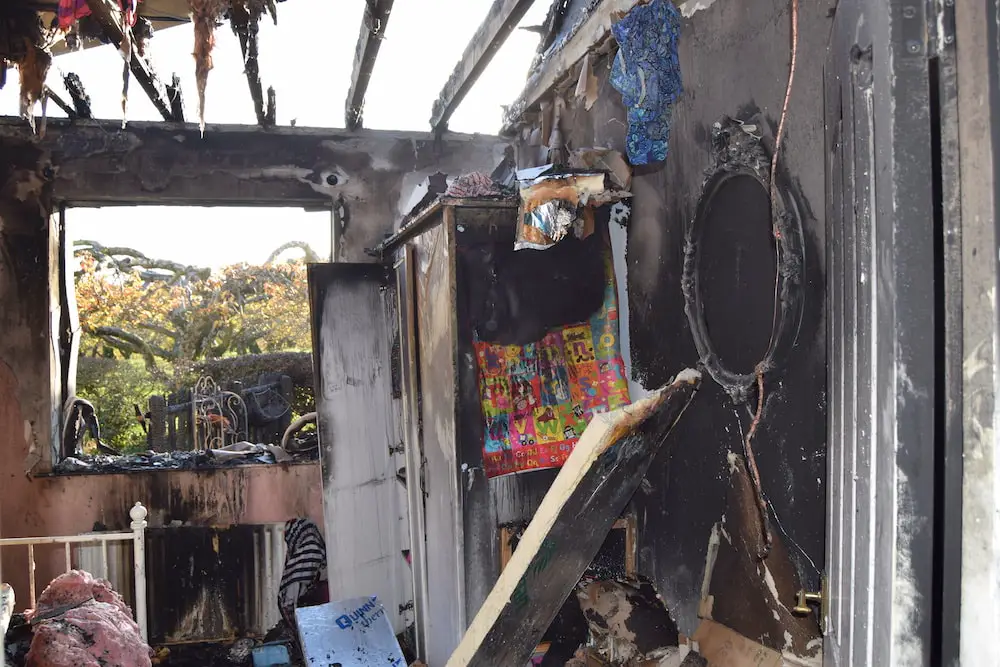 Awakened by the sound of loud bangs and debris falling, Tom ran into his daughters' room just before 10.30pm to see the curtains on fire and ceiling falling through. With seconds to spare he was able to drag his sleeping daughters from their beds just in time.
All were barefoot with just the clothes on their backs, as neighbours ran to meet them on the lane before phoning fire and rescue services as the house became engulfed with flames and thick smoke.
Upon arriving home Gemma was met with three fire engines, paramedics and police who all responded very quickly.
"It isn't something you will think you will ever see or hear in your life time, I was in a complete state of shock, a very distressed state until I saw my children, who were in the care of another set of neighbours," said Gemma.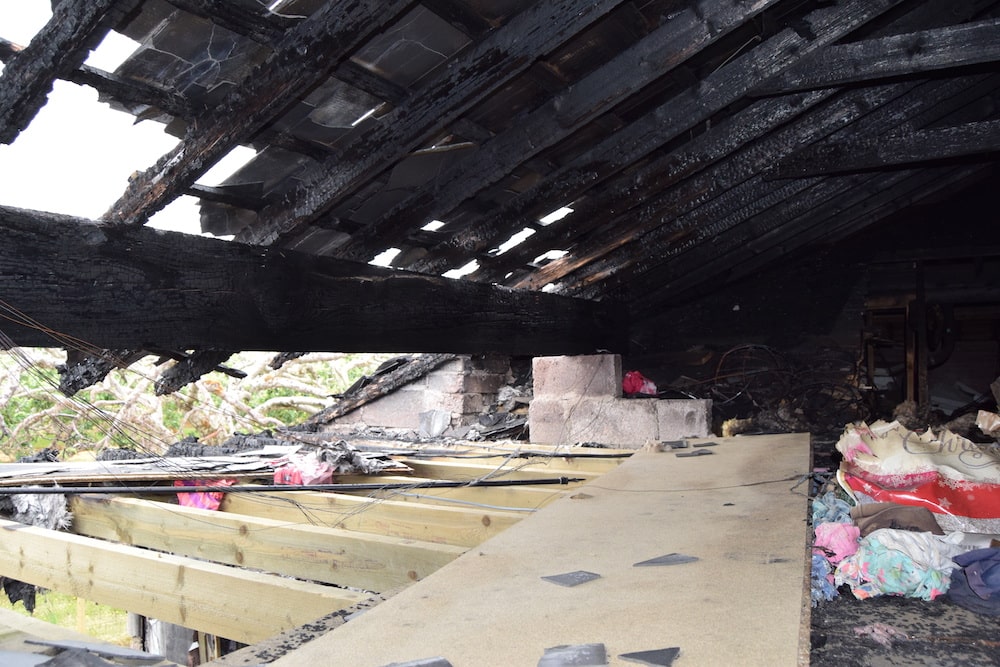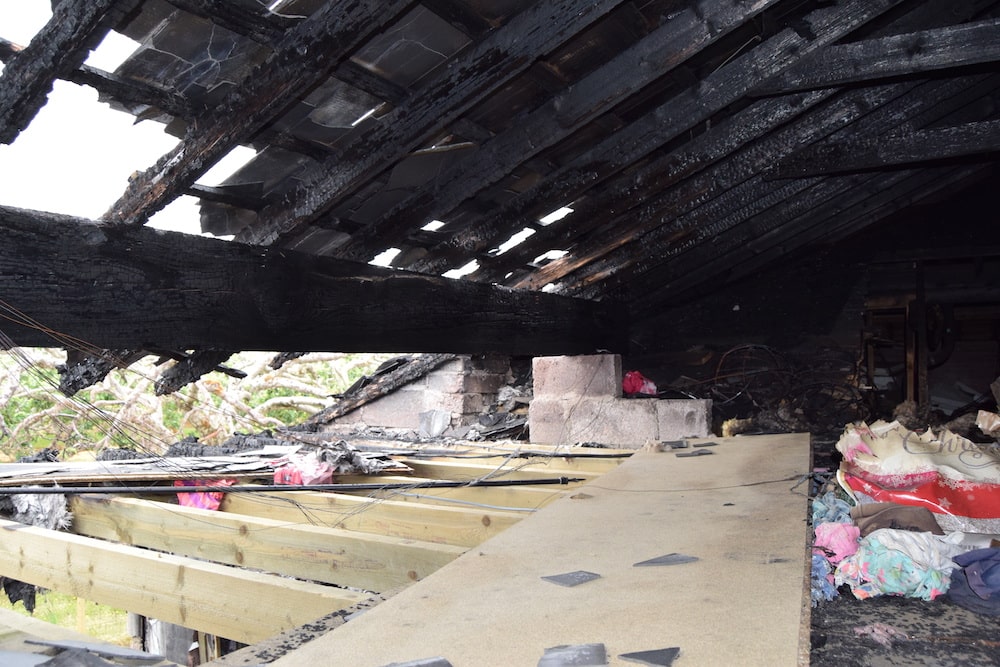 Officers from three district fire stations – Armagh, Portadown and Lurgan – responded to the fire and were led by David Shortt, who is known to the family.
"Just knowing David was up at the house gave me some comfort amidst the sheer shock of everything going on around me," Gemma commented, adding the firefighting crews were "extremely professional, sensitive, and understanding".
"They deserve the utmost respect for what they do; I can never thank them enough," she added. "The other heroes on the night were our neighbours on Kilmacanty Lane. I just don't know what we would have done without them; they phoned the fire brigade, they looked after the children, they were amazing and have continually offered us support in the aftermath."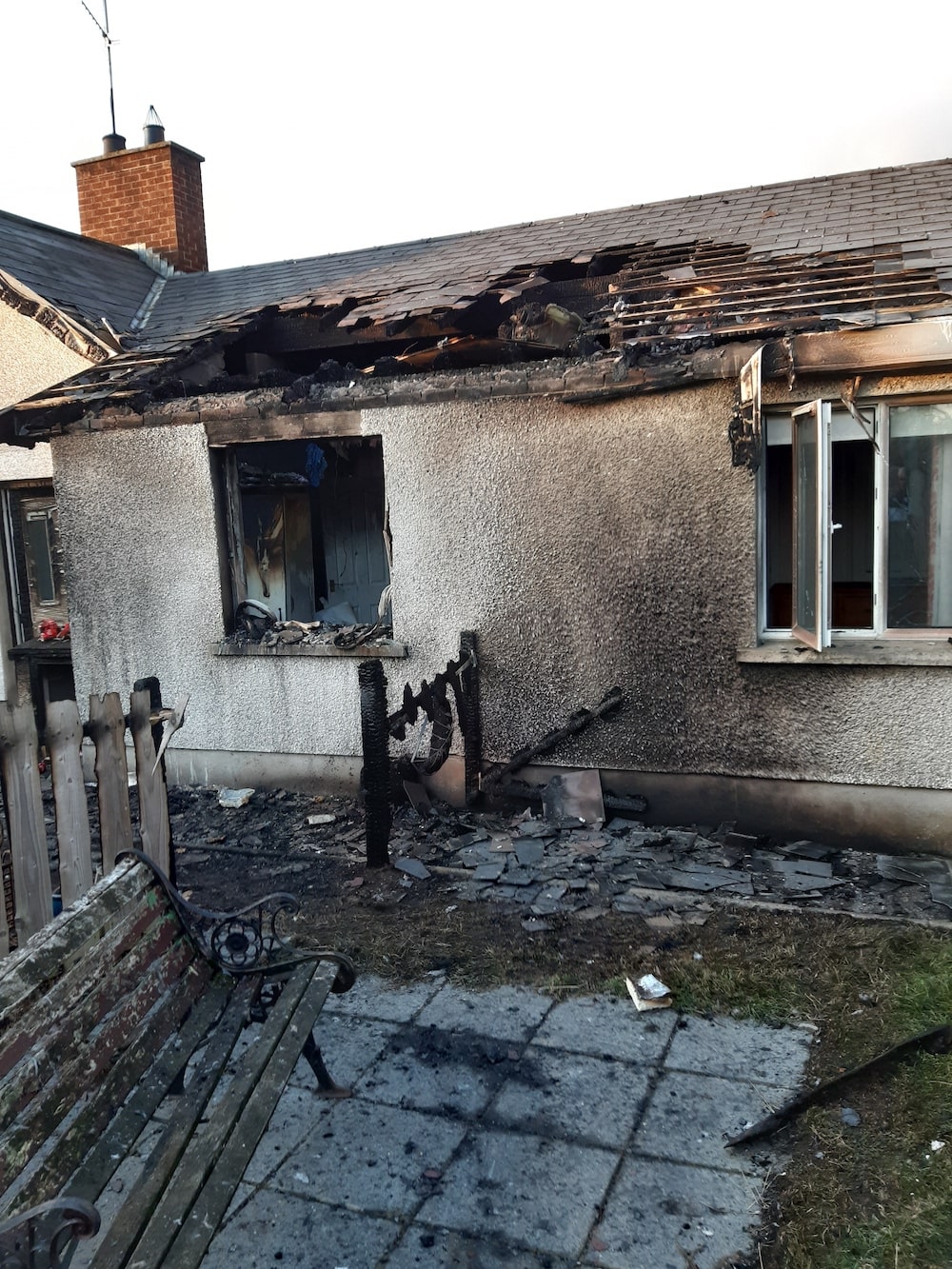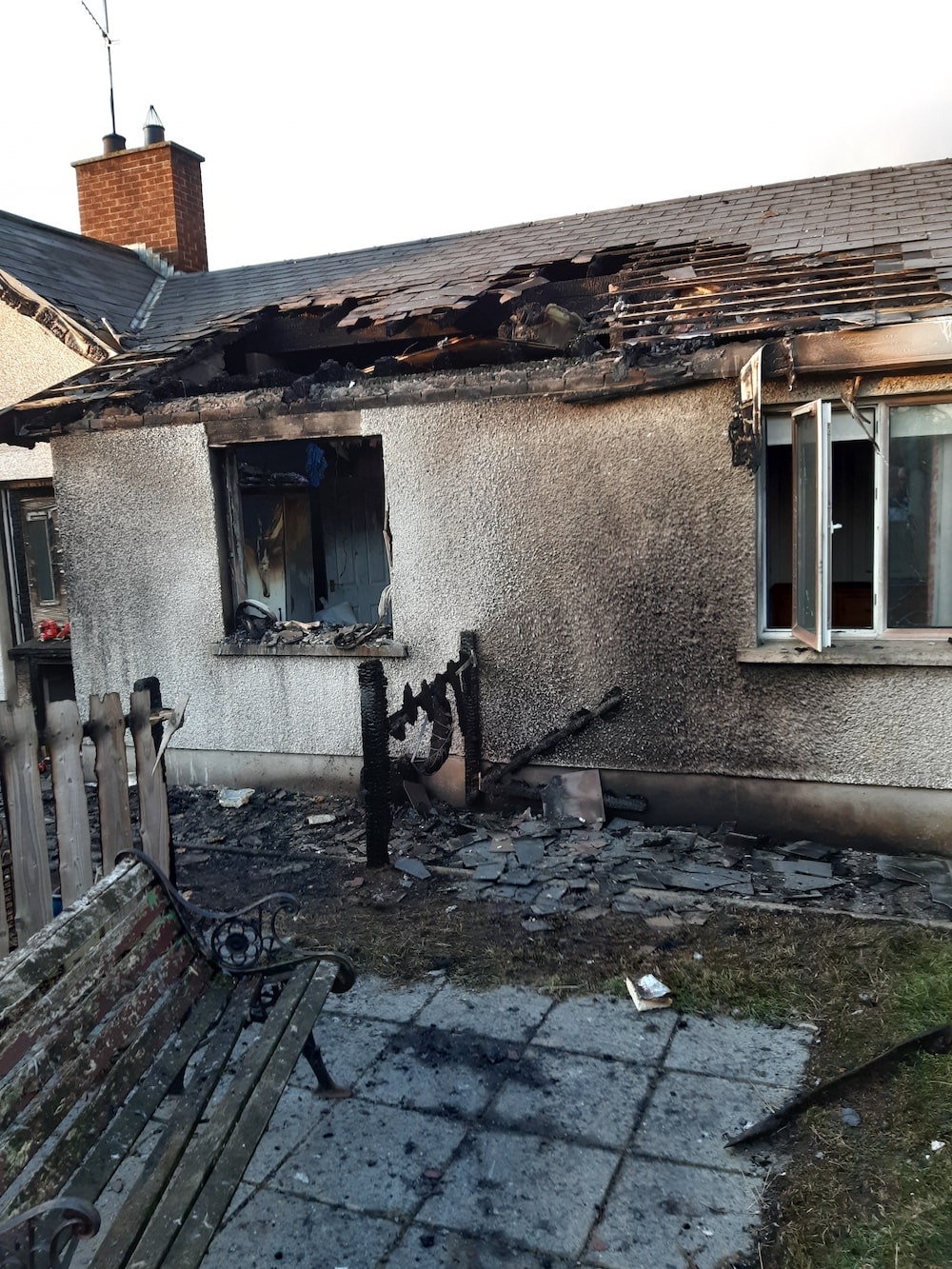 The fire – the result of discarded ash which smouldered for several hours before igniting in the bin and spreading to a nearby oil tank – destroyed the house, but miraculously no lives were lost.
Gemma added: "It was nothing short of a miracle what occurred that night. I have no doubt in my mind that there was divine intervention. We have lost both sets of parents over a short period of time most recently my mum to cancer in 2018.
"I can only believe that they were there in the house that night and as a result we feel so blessed, our family is intact. So many others are unable to say that following such a devastating house fire."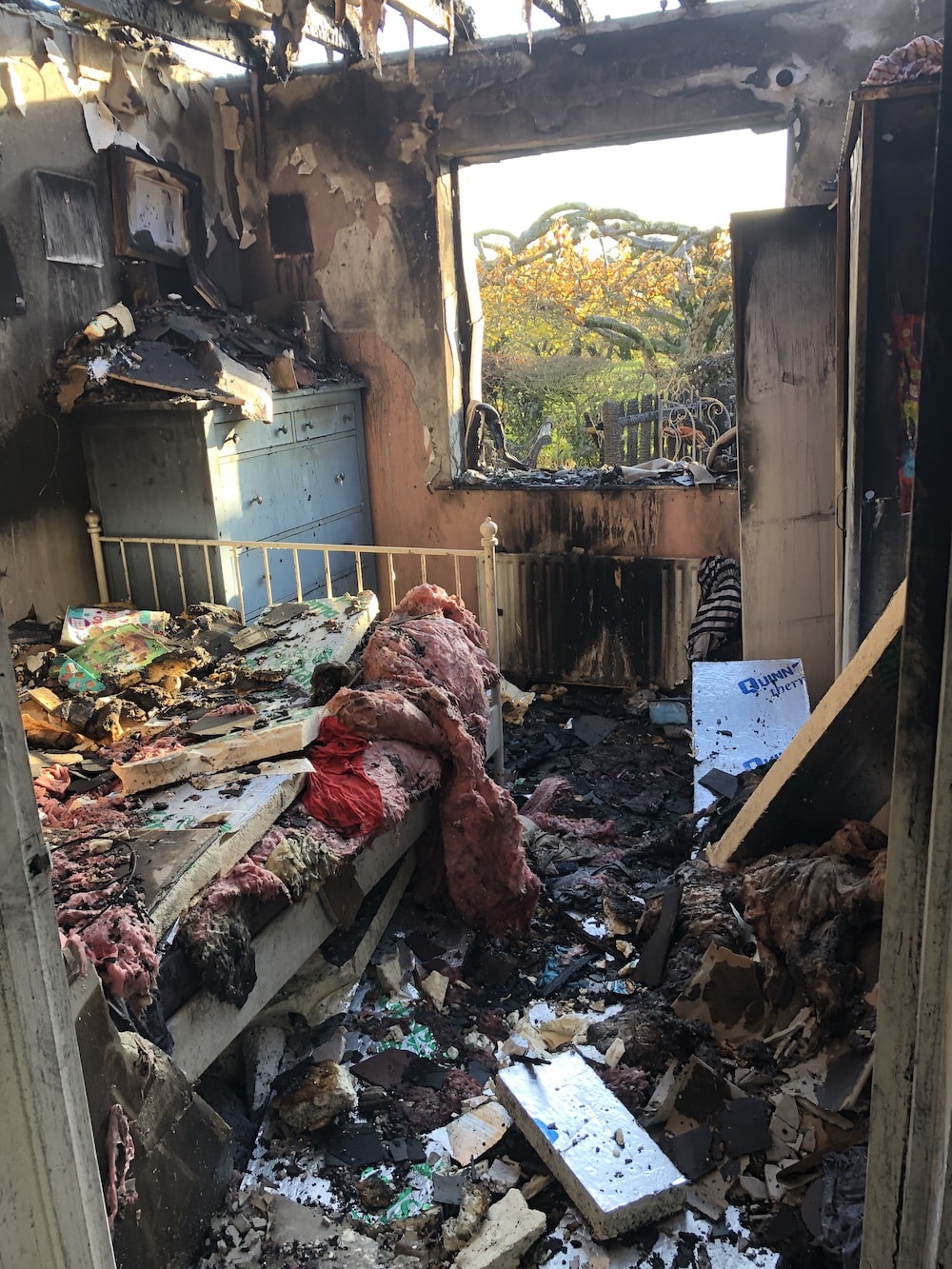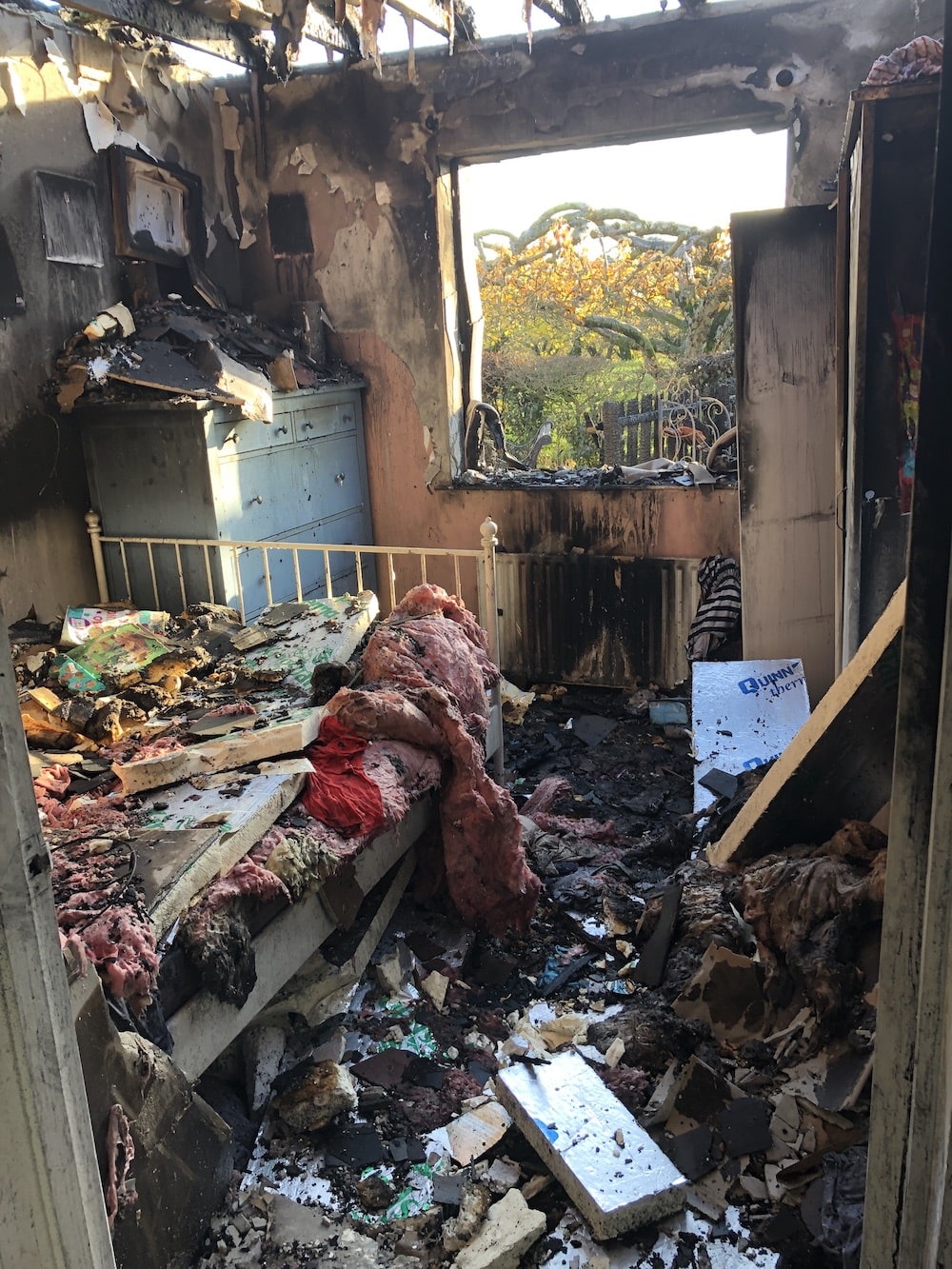 The family were able to salvage personal photographs and memory boxes that were stored in a locked spare room at the front of the house.
Their pet cat also survived the fire, with Gemma adding: "At the end of the day all of that is a bonus. The rest is just immaterial and can be rebuilt over time."
In the immediate aftermath it did not take long for the community to respond.
An online appeal was launched via GoFundMe by the principal of St Oliver Plunkett's Primary school, Mrs Kathryn Brown, to provide immediate financial support to the family.
The online appeal raised in excess of £6,400 with many more donations flooding the school for the family, attended
by the McKinney children.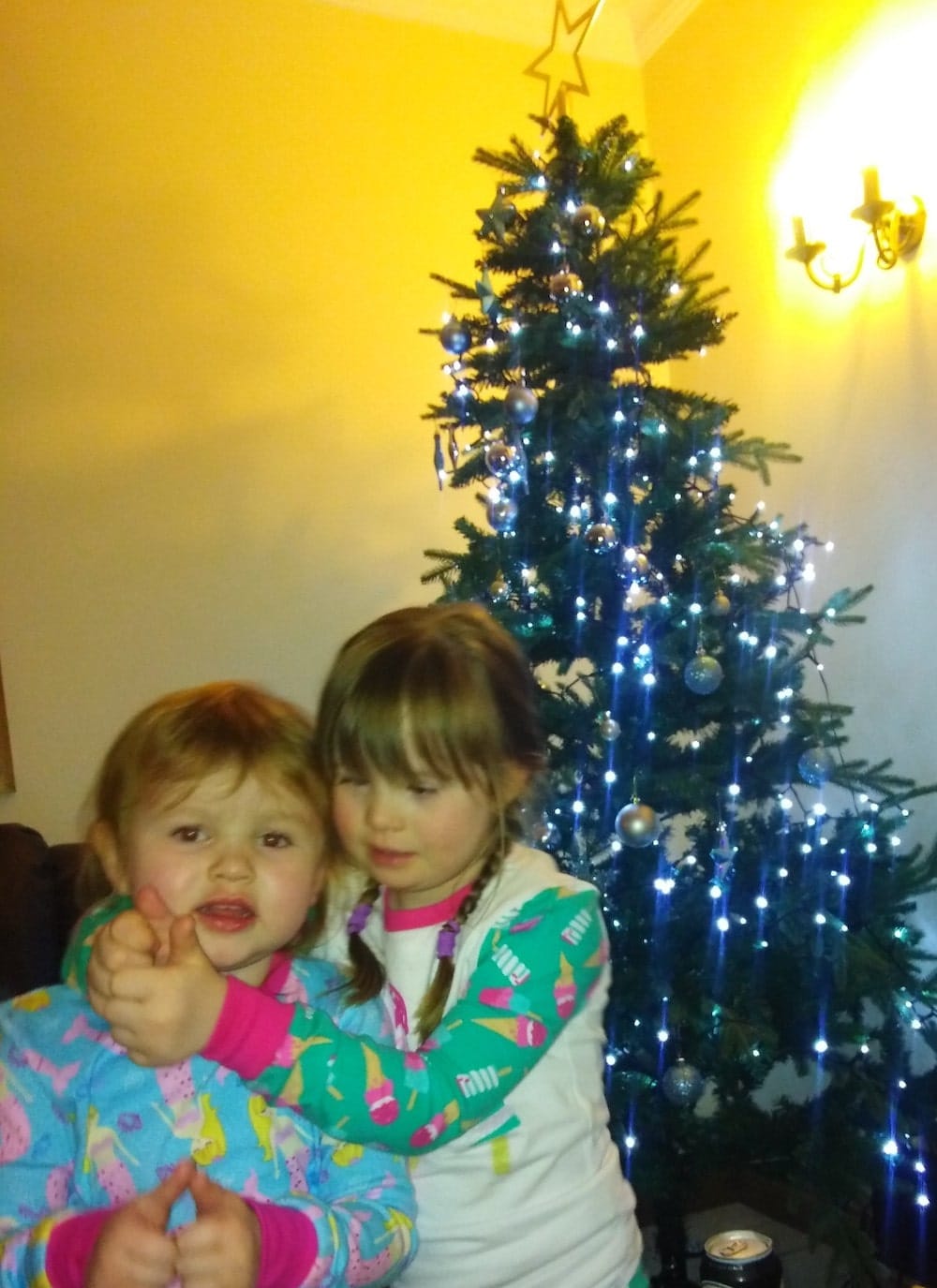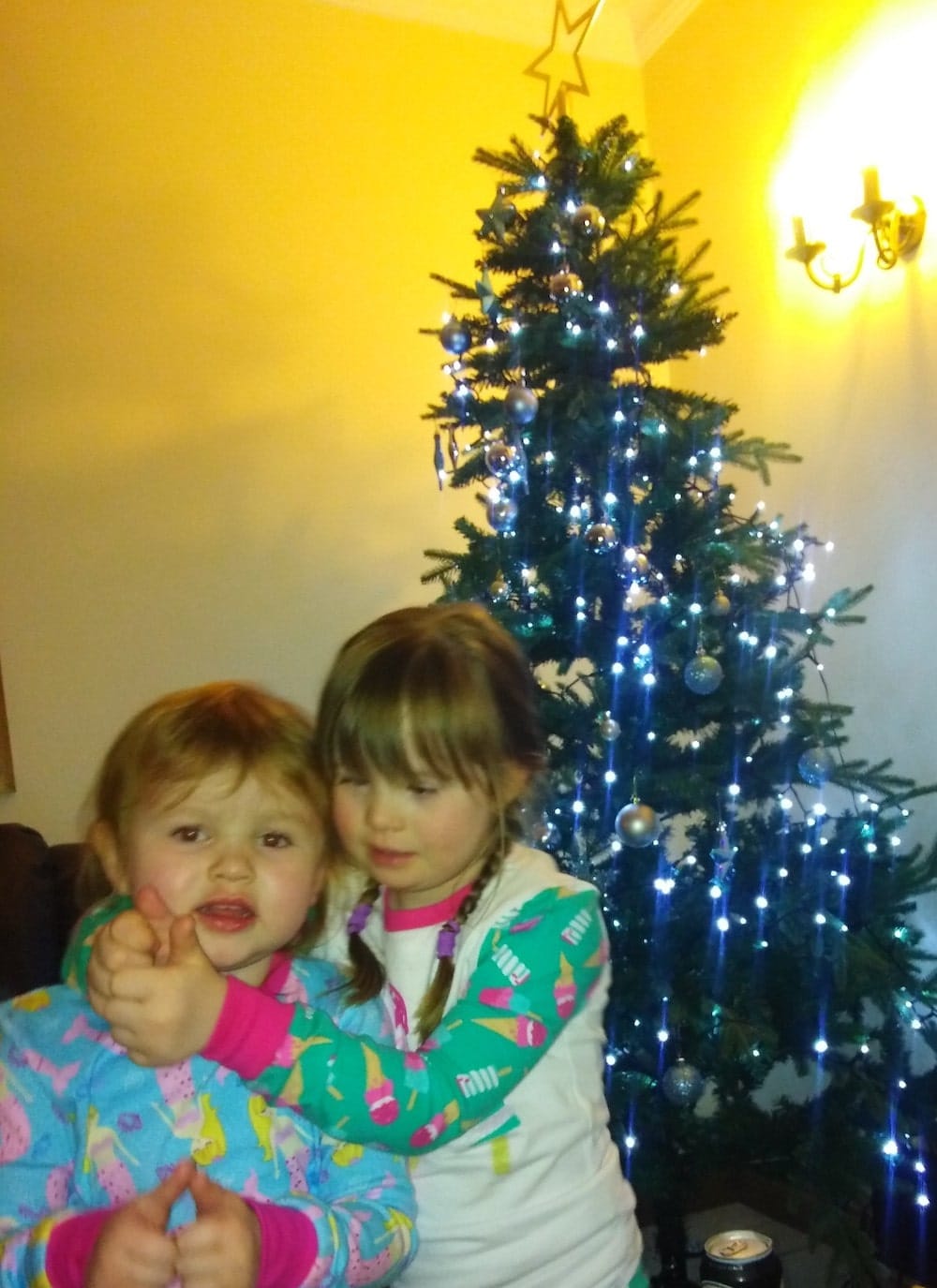 "To this day we remain completely overwhelmed by the generosity of the school community, the wider Ballyhegan and Portadown communities, of which we are a part, for the support they gave us in our time of need," Gemma continued.
"People were so unbelievably kind and generous to us in the mouth of Christmas when there are so many financial pressures on people. We just owe people so much gratitude and will never forget it.
"As we tried to come to terms with what had happened; family, friends and work colleagues rallied round with offers of practical support, we received so many messages, texts, calls, thoughts and prayers from so many people we simply couldn't respond.
"We were in a state of shock for such a long time, but just knowing these people were thinking about us really did bring an
immense amount of comfort and we want to thank each and every one of you a year on – we truly appreciated it."
One organisation, very close to the family's heart, who responded with magnitude and deserves special mention is Down's and Proud, who support local families of children with Downs Syndrome.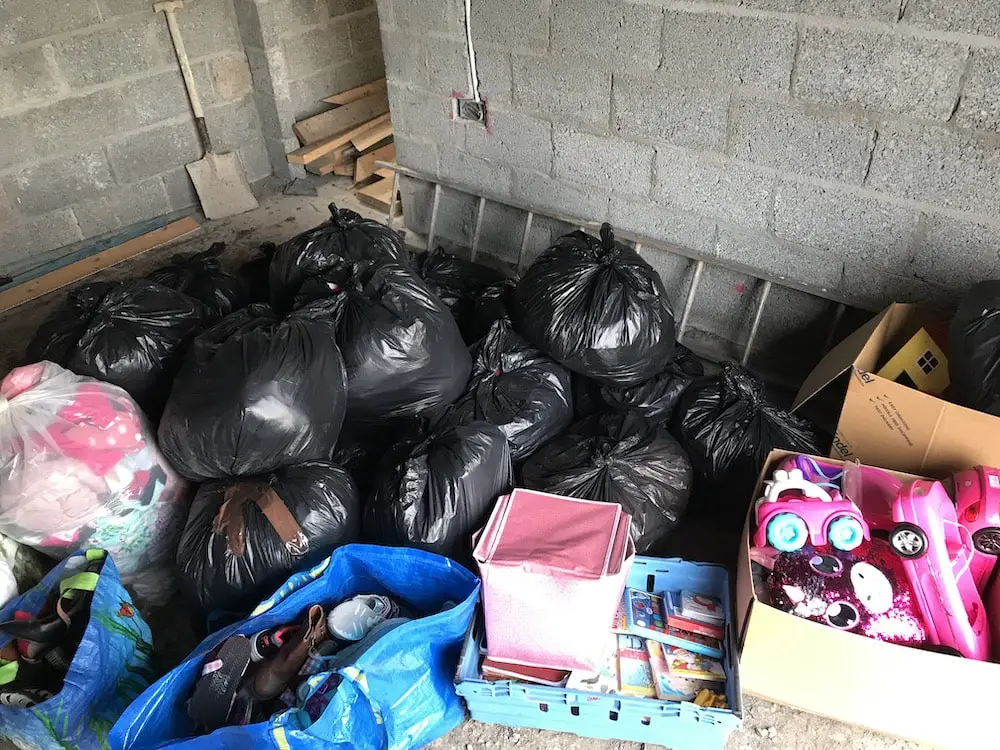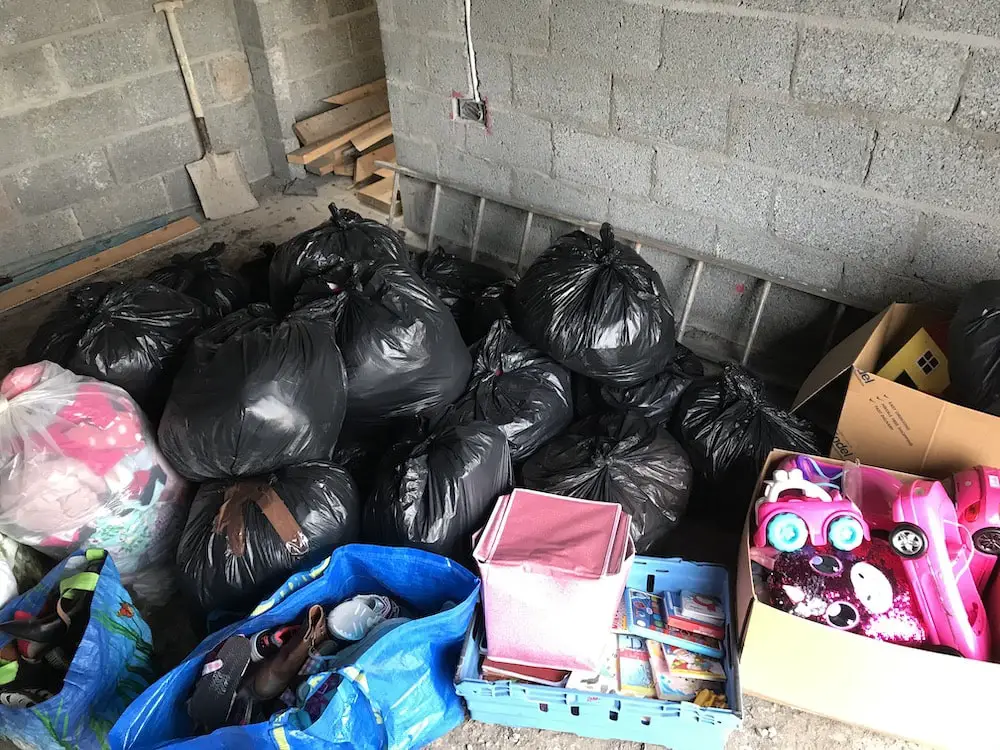 Aine Beatty who runs the charity launched her own appeal for the family ensuring Embarr (6) who has Downs Syndrome, and her sister Beibhinn (4), did not go without last Christmas.
Gemma stated: "I will never forget Aine and her sister turning up at our emergency accommodation in Tom's brother's house, a mere few days later, with car loads of clothing and toys that had been donated by all the other parents in the group as well as cash donations – it was totally unbelievable how kind people were.
"They left half a room full of donated clothing, toys, bedding, toiletries etc. At the time I was just euphoric that the children were safe, I couldn't think of anything else but at the end of the day they had lost every single item of clothing and every toy so to have this level of practical support was truly invaluable at a time when I couldn't leave the house.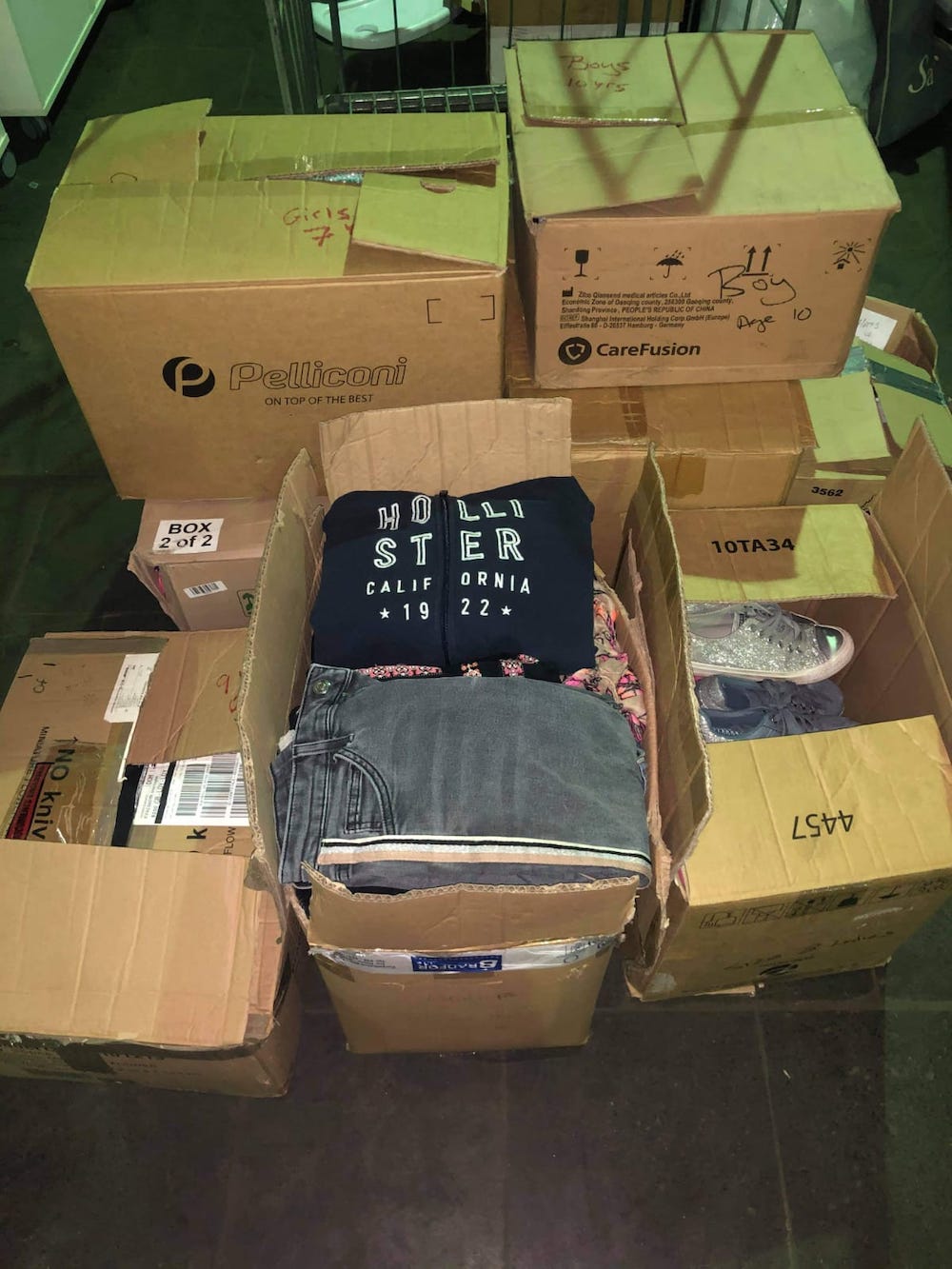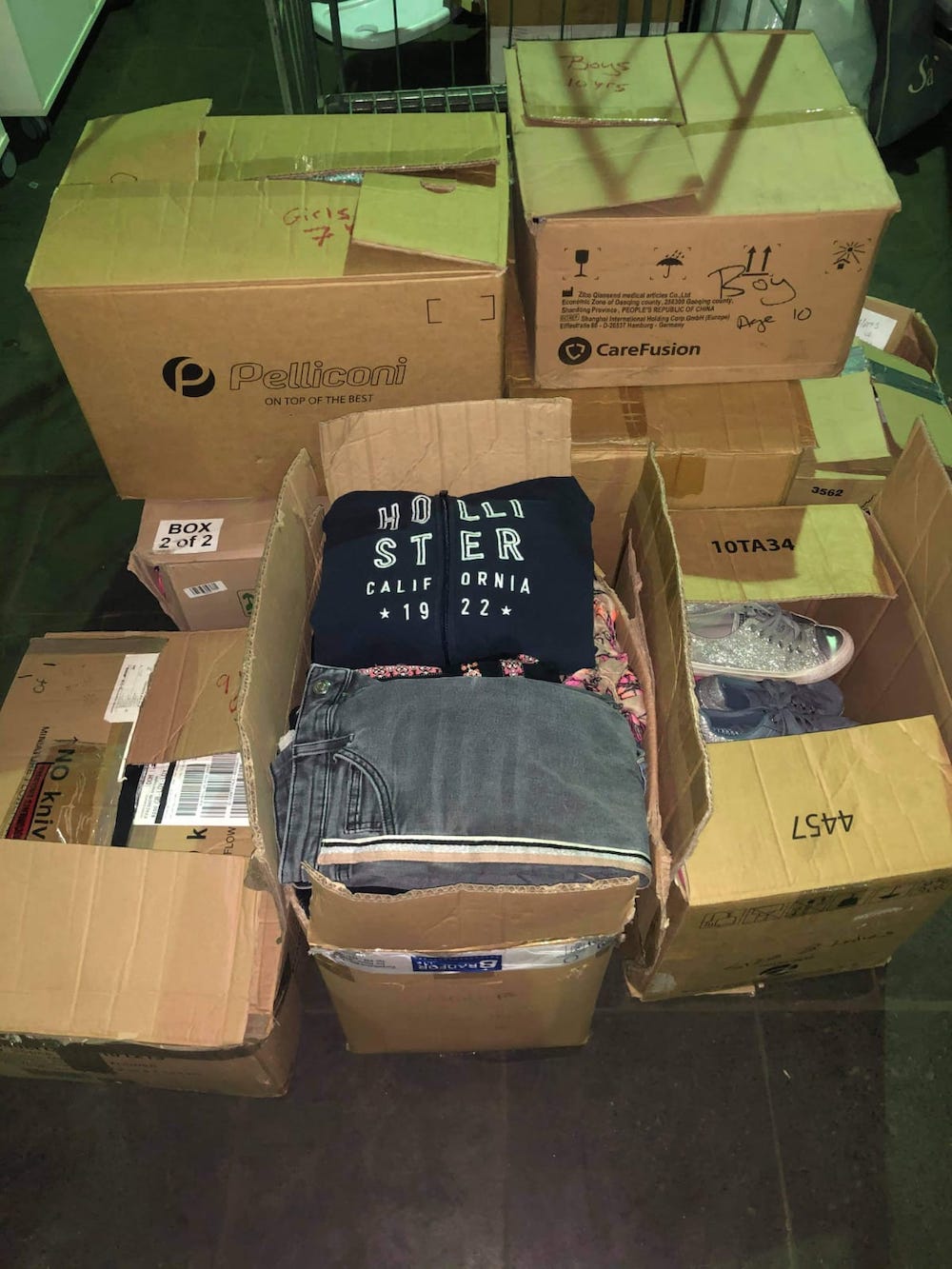 "In the weeks and even months after we have been just bowled over by people calling to offer help, to drop off items, toys, donations etc people we haven't seen in years as well as complete strangers who wanted to help us. Community spirit is something you should never underestimate. "
A year later, the family are keen that others benefit from the community's generosity just as they did.
Said Gemma: "We received so much and I wanted to ensure that the clothing, shoes, toys that the children had subsequently grown out of this year would go on to help others."
Heartship, a local non-profit based organisation which specialises in shipping essential aid to war torn and famine-stricken countries, as well as assisting vulnerable families in Northern Ireland (including refugees), was picked out by the McKinneys as the right fit.
"I never thought I would be in the position I was this time last year; I felt very vulnerable and dependant and the months of living out of bags has undoubtedly been difficult but it's only a fraction of the experience of millions of people who endure this as an everyday reality," added Gemma, who has previously worked with international development agency Trocaire for almost a decade.
"I was really impressed when I read about the work Heartship are doing and followed them up on their Facebook page. I felt confident our donations would reach the most vulnerable."
The family are thankful they have home insurance (and urge others to get this if they don't) and although it has been a long drawn-out process with the insurance companies they hope to begin rebuilding their home early next year.
With regard to temporary housing, the family would like to say a special thanks to Mr George Cullen, Vice Principal of St Oliver Plunkett's Primary School, who within a few days of the fire had kindly offered the home of his late father to the family.
"We spent four months in Washingbay in Coalisland and it was just perfect. It was very rural and gave us the space and time to try and process what had happened, to try and get over the shock," said Gemma.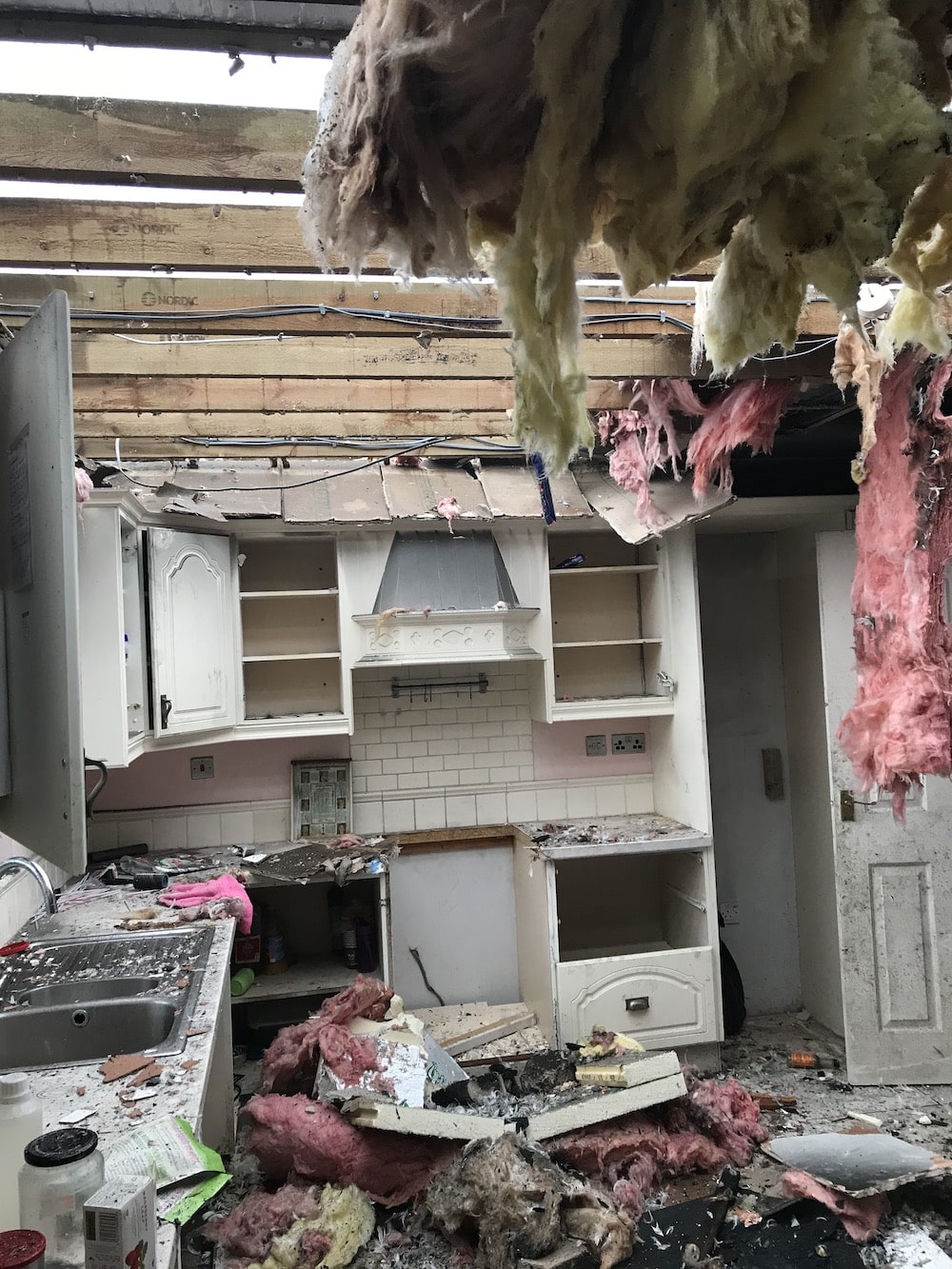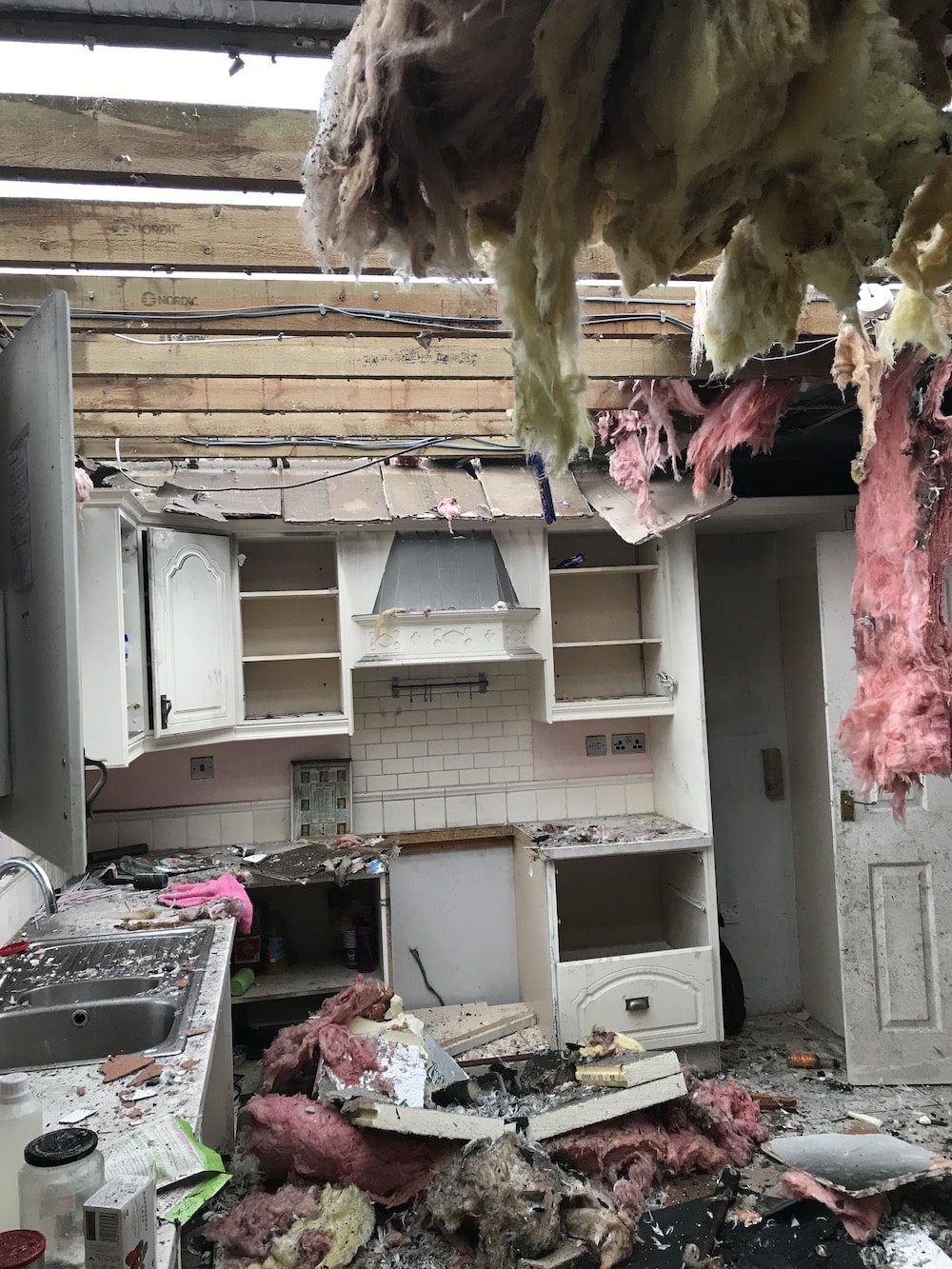 The family has since relocated to Portadown to be closer to their home and children's school as well as family and friends and this is due to the kindness and generosity of Ronan McKeever, who offered them accommodation in an ideal location.
Again, Gemma says they have just been astounded by some people's support.
Lastly, the McKinney family has urged others in the run-up to Christmas not to forget fire safety.
Gemma said: "While we had a smoke alarm right outside our daughters' room it did not go off, yet the room and entire attic was on fire.
"I had asked the Fire Service about this and it strongly advises families to have a mix of alarms to enable detection of smoke, heat as well as fire. It also encourages these to be installed in bedrooms."
To find out more you can visit https://www.nidirect.gov.uk/articles/smoke-alarms-and-fire-emergency-equipment
The family want to wish everyone a joyful Christmas with their families in whatever way they are celebrating.
"It's been a tough year for everyone but especially those who have been ill or lost loved ones. Let's hope 2021 brings everyone some personal happiness," Gemma concluded.
Sign Up To Our Newsletter