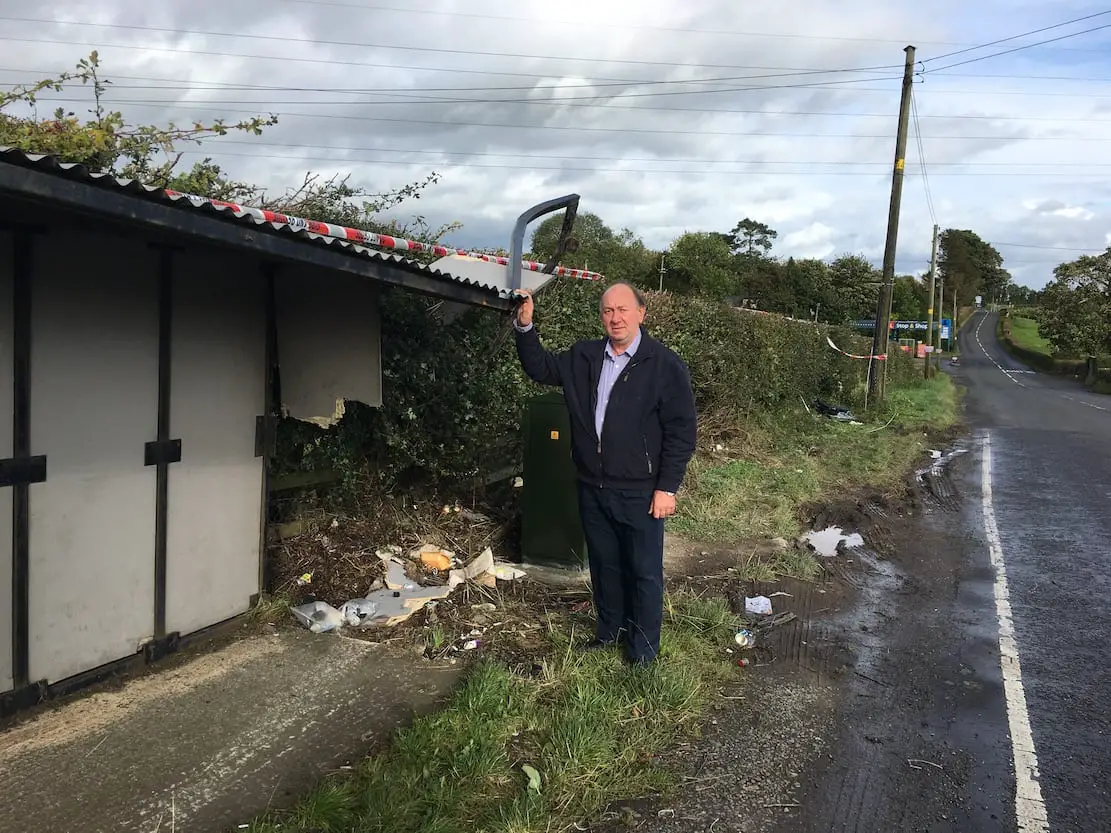 There have been calls to relocate a bus shelter positioned close to a dangerous Loughgall junction.
DUP MLA William Irwin says he is concerned following another crash at the Red Lion junction.
In the collision, a bus shelter located close by (pictured), was damaged and Mr Irwin has raised concerns with Council on the potential to relocate the shelter.
"Firstly I wish those involved in the recent collision a speedy recovery and I trust that they get over the shock and any injuries sustained," said Mr Irwin.
"This is a difficult junction to emerge from and vehicles often travel at speed on the route both to and from Portadown making it more difficult.
"Visibility is an issue and I would ask Transport NI to assess this junction and make any additional improvements that would help in this regard."
He continued: "With the close proximity of the bus shelter to the junction and the fact it has been impacted in the collision, I have also raised this matter with ABC Council in a bid to assess if the shelter could be moved further away from the junction to a more suitable location.
"I have received an acknowledgment from Council officials that this will indeed be assessed and I thank officials for their attention on this important issue.
"A number of people have contacted with concerns on the junction and I believe every effort must be made to make improvements."
Sign Up To Our Newsletter