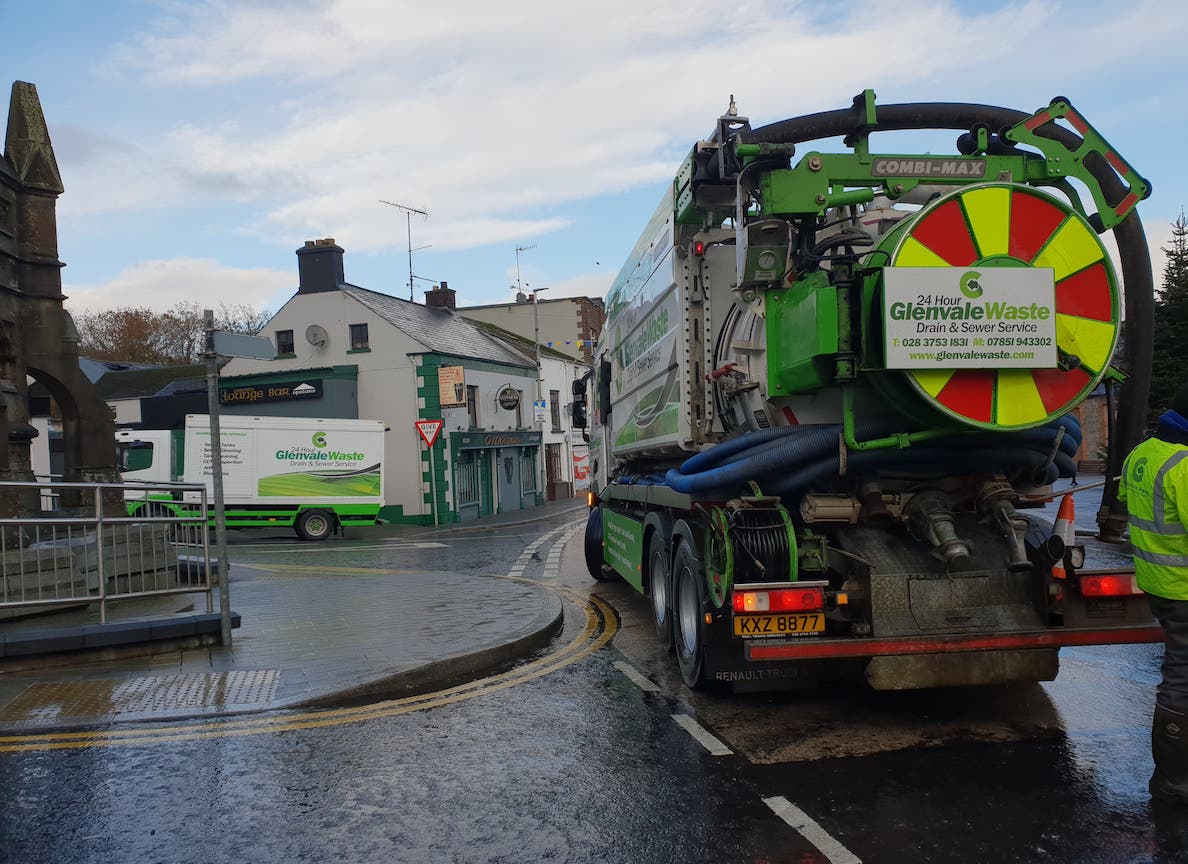 Wipes and sanitary products were just some of the items removed from the sewer blockage in Keady this morning, according to NI Water.
Residents of Keady were left dealing with the overspill earlier this morning (Wednesday), which meant contractors were called in to deal with the unsightly mess and overwhelming stench.
A spokesperson for NI Water told Armagh I: "NI Water fully understands the frustrations experienced by residents of Keady after raw sewage spilled onto Kinelowen Street in the town. Out-of-sewer flooding is an unpleasant experience for everyone involved.
"NI Water contractors have been on site since this morning, jetting the sewers and desilting, as well as carrying out a full clean-up of the area. The sewer is now flowing freely."
Adding: "Unfortunately, some of the materials removed were silt (grease) and stones, as well as inappropriate items such as wipes and sanitary products. A combination of these materials caused the blockage and out of sewer flooding.
"Provided the appropriate flushing habits are adopted, this work will help reduce the risk of blockages in this area in the future.
"However, customer awareness and behaviour change is the only real way to address sewer misuse; it's simple really, don't flush anything other than paper, poo and pee and keep wastewater 'Flo-ing' through your home and our network.
"In the last ten years, NI Water has spent over £1.5 billion investing in water and wastewater infrastructure but no amount of investment will completely stop blocked pipes if people continue to flush wipes (including flushable), sanitary items and cotton buds down the toilet.
"According to recent research carried out by Water UK, 93% of the material causing sewer blockages was made up of wipes – including a high proportion of baby wipes – which are not designed to be flushed.
"Less than 1% of the domestic waste in the blockages was identified as made up of products which are designed to be flushed, such as toilet paper."
Visit www.niwater.com to view the video and meet 'Flo' on her journey into the sewers.
Sign Up To Our Newsletter