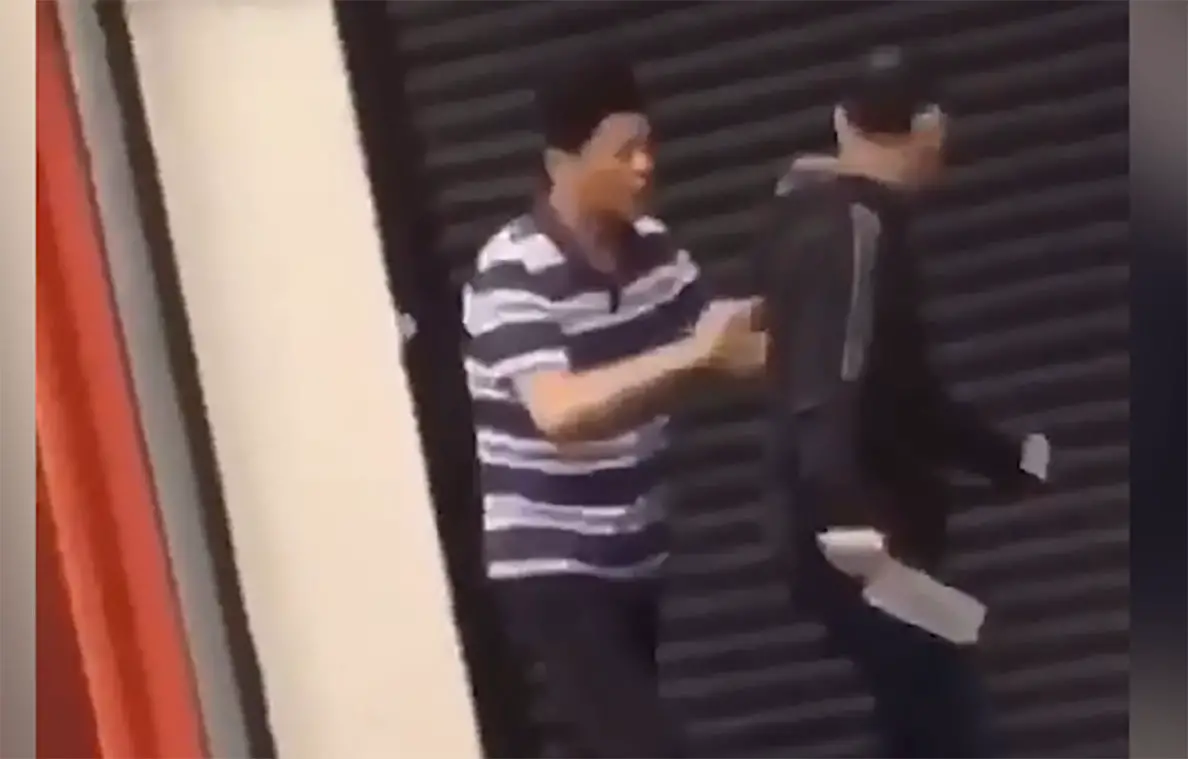 Stunned onlookers watched on as a man appeared to attack another man with a butcher's knife outside a Keady takeaway this evening (Saturday).
The shocking incident took place shortly after 7pm – in broad daylight – on Market Street, which is one of the town's busiest streets.
The video (below), which has been shared on social media, shows a group of people separate and restrain two others – one of whom is clearly brandishing a butcher's knife.
Screams can be heard in the video but it remains unclear at this early stage whether anyone was injured in the melee.
Police arrived on the scene a short time later.
One eye-witness, speaking to Armagh I said: "I couldn't believe what I was seeing in the middle of the town.
"There were so many people about – it was early in the evening and next thing you see is a man run at another lad with a knife. Absolutely shocking!
"I'm not sure if he hit him or not but even still, what a sight. Hopefully the police will sort this whole thing out."
Sinn Fein councillor Darren McNally said he took a number of calls in the immediate aftermath from stunned onlookers.
"The people of Keady were left shocked following an incident on Market Street Keady this evening," he explained.
"An altercation was witnessed by a number of people including children. I hope no one was seriously hurt and that I will be raising the matter at an upcoming meeting with the PSNI."
There are no further details at this stage.
Sign Up To Our Newsletter