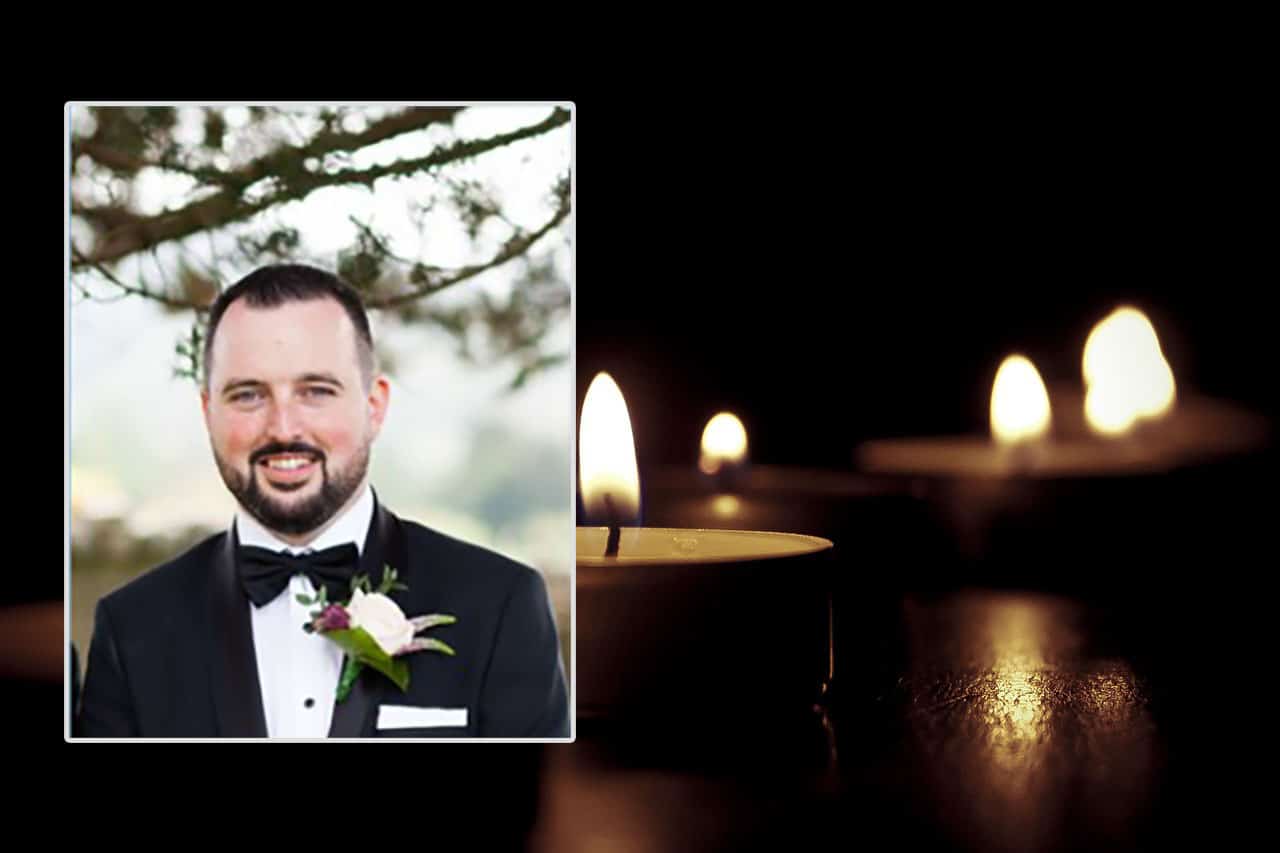 The loss of Shane Lappin in a tragic accident at Keady at the weekend robbed a young woman of the "love of her life, her soul mate and her best friend".
Yvonne King said their lives had been "turned upside down and inside out" after her son-in-law lost his life on Saturday.
Shane Lappin had been working on a new home for he and his wife, Sarah, whom he only married last summer, when the tragedy occurred.
On Wednesday, he will be laid to rest in the town.
His remains will leave the home of his parents, Francie and Anna, at 190 Madden Road on Wednesday afternoon to arrive at St Patrick's Church, Keady, for 3pm funeral Mass. Burial will follow in the adjoining cemetery.
Mr Lappin's mother-in-law has paid tribute to the 30-year-old on social media.
"Shane has been snatched away from us in the blink of an eye and none of our lives will ever be the same again," she shared.
"My darling girl is missing a huge part of her, he has left an empty void that will never be filled.
"We are completely heartbroken beyond words, our perfect son in law is gone, how do we face the days ahead without you?
"Rest easy my lovely, until we meet again. Love you forever 'Mom' or 'Evie' as you called me."
The Lappin and King families were remembered in prayer at Mass on Sunday morning.
Canon Michael Crawley offered his condolences after the accident – which had involved machinery – at Madden Road.
Medics were called to the scene but Mr Lappin, a brother to Barry and Annette, passed away from his injuries.
Canon Crawley celebrated Mass of the Most Holy Trinity at St Joseph's Church at Madden on Sunday morning.
He said: "This morning we pray for Shane Lappin, from Lagan, who sadly died yesterday as a result of an accident yesterday evening.
"We offer our sympathy to his wife and parents and family members at this very, very sad time."
Fr John McKeever, also remembered the family in prayer on Saturday evening, as news of the heartbreaking tragedy emerged, sending huge shockwaves and sadness across the local community and far beyond.
Among those offering sympathy was the local Keady Michael Dwyers GFC.
It said: "Keady Michael Dwyers Committee, Players, and Members are saddened to learn of the untimely death of our former underage player Shane Lappin.
"We extend our deepest sympathy to his wife Sarah, parents Francie & Anna, and the entire family circle at this, particularly sad time."
Mr Lappin was also involved in the annual Livingstone Tractor Run, which takes place each year on Boxing Day.
Cedric Livingstone paid his own tribute.
He said: "The committee of the Livingstone Tractor Run deeply regret the tragic passing of their faithful helper Shane Lappin and wish to extend their deep and sincere sympathy to Shane's father Francie and brother Barry, who are both highly esteemed members of the committee.
"We also extend our sympathy's to Shane's wife Sarah, mother Anna and sister Annette – we are thinking of you all this sad time."
Mr Lappin is survived by his heartbroken wife, Sarah, parents, Francie and Anna, brother Barry, sister Annette, parents in law Yvonne and Stephen King, niece Anna, nephew Shea, brother-in-law James, sisters-in-law Laura and Aimee, uncles, aunts Barry's partner V and all the family circle and friends.
Our deepest sympathy goes out to all of his family and friends at this time. Rest in Peace.
Sign Up To Our Newsletter