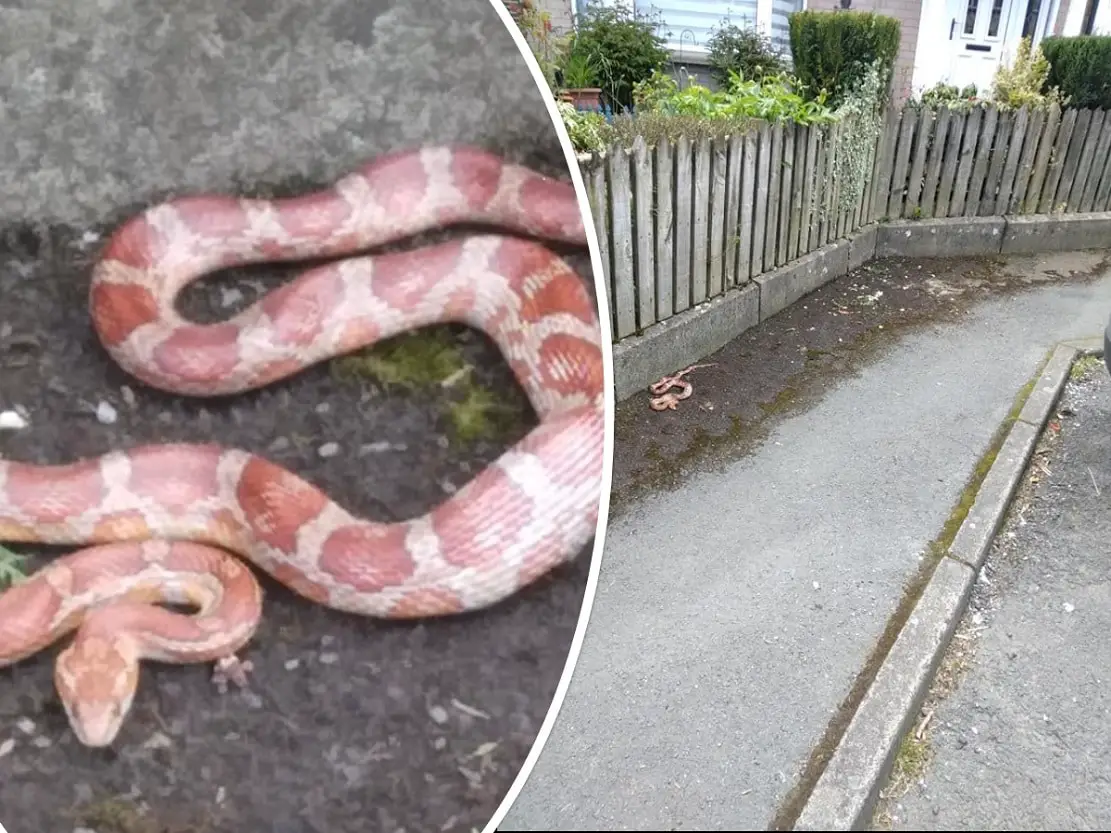 Residents of one Co. Armagh town could certainly have used the help of our patron saint earlier today.
While the legend goes that St Patrick chased all the snakes from Ireland, one legless reptile was spotted slithering the streets of Keady mid-afternoon.
This resolute corn snake, spotted outside homes on Madden Row, was very much hanging on to its residency.
Pictures of the bizarre sight were posted by Sinn Fein Councillor for the area, Darren McNally, who simply said: 'God knows what you might find about Keady'.
Councillor McNally told Armagh I this evening that while the snake gave the residents and some schoolchildren a fright, the standoff all ended without incident.
"The snake managed to escape from a nearby home and was making its way along Madden Row just as primary school kids were getting out of school at around 2.45pm," said Councillor McNally.
"Neighbours kept the snake under observation and managed to track down the owner where it was then returned safely home with no damage done."
Quite the sight for anyone to come across!
Sign Up To Our Newsletter