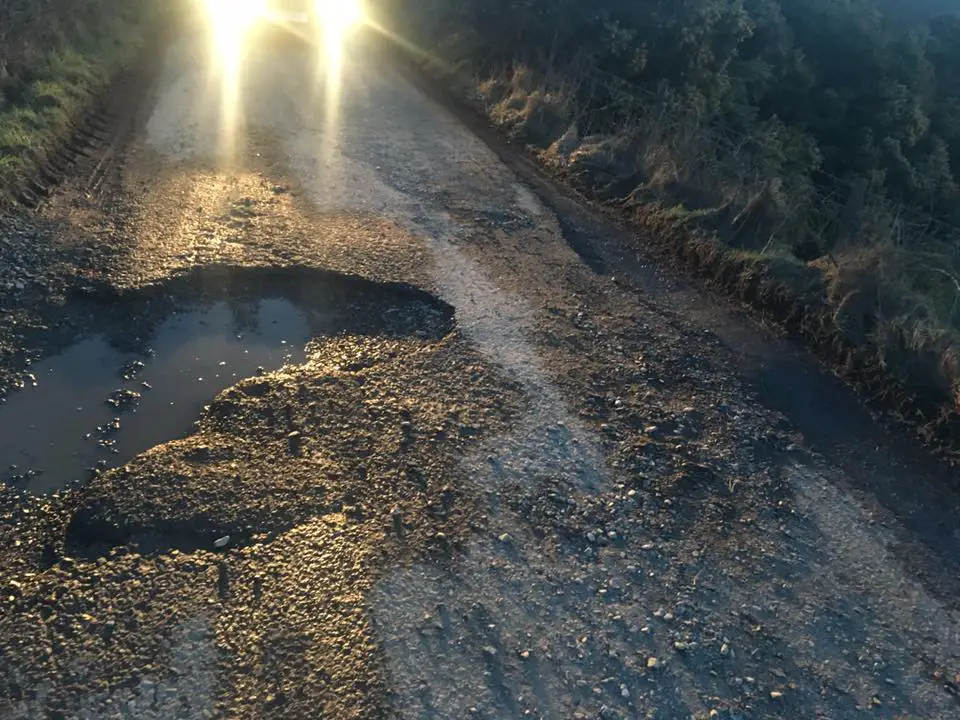 It's close to half a foot deep and stretches almost the entire width of the road.
And one road user who contacted us is sick, sore and tired of the endless damage being caused to her own – and neighbours' – vehicles as a result.
This is the pothole which has practically eated up up the Carrickaduff Road at Carnagh, Keady.
The recent weather has done nothing to help as the gaping chasm continues to grow and grow.
The motorist who brought it to our attention branded it a "an absolute disgrace".
She told Armagh I : "I've had flat wheels and cracked alloys as a result of this pothole costing £25 each time to get fixed.
"Neighbours have had to be pulled out of the ditch trying to avoid the pothole!
"The entire neighbourhood is angry and frustrated as nothing is being done.
"The main Keady/Castleblayney Road is very bad – some of the potholes have been filled but not filled properly.
"This is a health and safety issue for drivers on the road. Action is needed as soon as possible."

Local Sinn Fein Councillor Darren McNally has said he will raised this particular pothole with Roads Service as a matter of urgency.
"There's no excuse for them to let the road get so bad," he insisted.

Sign Up To Our Newsletter