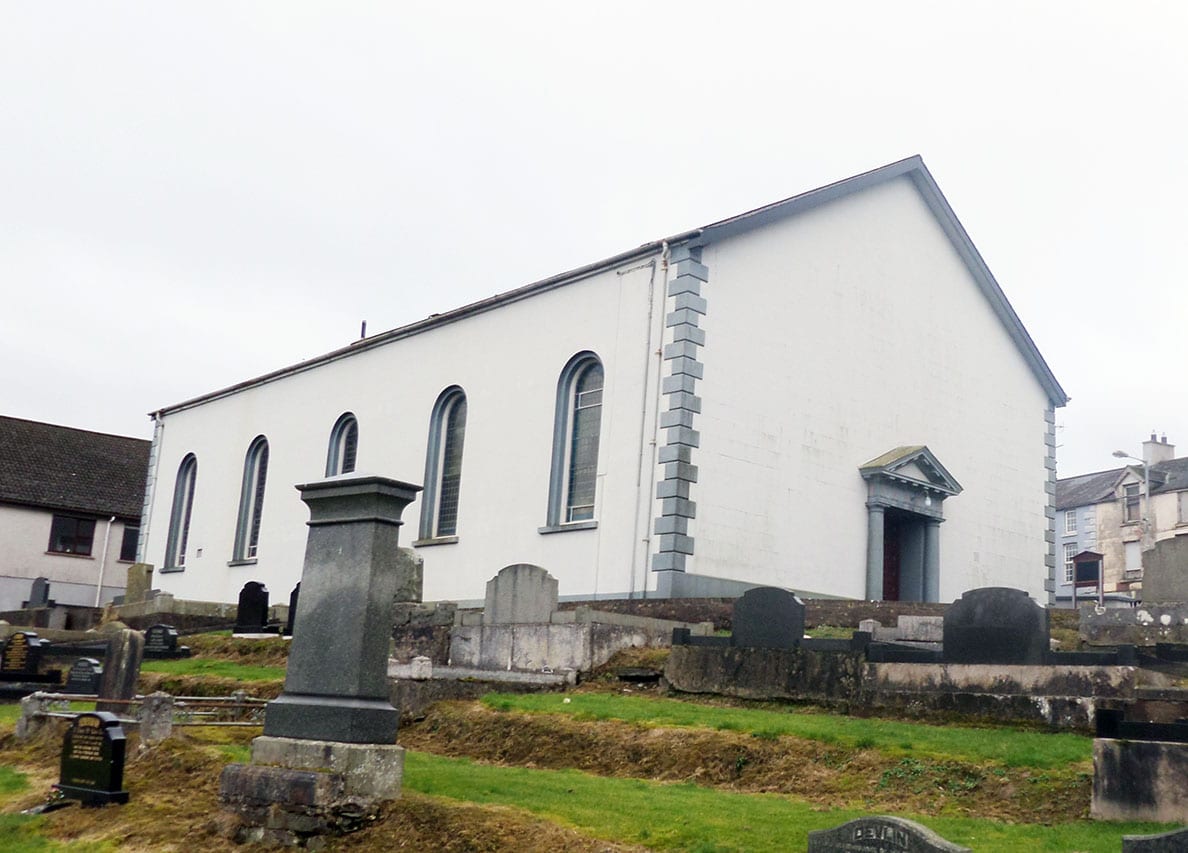 A Presbyterian Church has been broken into in what is the latest in a series of sickening burglaries blighting a Co Armagh town.
It's the sixth incident in little over a month in Keady – and the second at a place of worship in the town.
The Second Keady Presbyterian Church was broken into and had a sum of money stolen at some stage during the week.
Police were present at the church last night (Wednesday) and have today issued an appeal.
Neighbourhood Police Inspector Quinn from said: "We received a report around 7:30pm last night that entry had been gained to a church on Davis Street and a sum of money was reported stolen.
"It's believed this occurred sometime between midday on Sunday, August 12 and midday yesterday. There was no report of any damage."
SDLP councillor Thomas O'Hanlon has called for an increased police presence in the town until those responsible are caught.
"Over the last few weeks we have witnessed a spate of burglaries in Keady and it has to stop," slammed councillor O'Hanlon.
"It began with the Catholic Church at St Patrick's Street in town, followed by the Doctor's Surgery at WIllowbank, as well as St Francis of Assisi Primary School and a number of businesses and residential properties in the town. The latest incident was at Second Keady Presbyterian Church on Davis Street.
"This is absolutely disgusting and people are very angry. Two places of worship, a doctor's surgery, a school and places generating employment. This is no stranger and it needs nipped in the bud right away."
He added: "I have spoken at length the PSNI and have called on them to step up their activities in the area.
"People, particularly elderly residents are genuinely afraid of who or where'll be the next target.
"The police are linking all incidents and the target seems to have been cash in every incident.
"People in this town are disgusted, they work hard for everything they have and some hooligans think why bother just rob and thieve their way through the town. Well it's not on.
"There's a lot of good going on in this town right now, with young and old alike involved in many events from community, sporting, cultural and charity events.
"Then there one or town people are involved in these incidents. People are rightly angry.
"I would appeal for everyone to be extra vigilant, if you notice anything or anyone acting suspicious please contact the Police immediately.
"Also, be extra vigilant for neighbours, especially those who are elderly or live alone. If anyone one has any information as to who or what is involved in these incidents please come forward, those responsible must be caught and taken off our streets."
Sinn Fein councillor Darren McNally echoed those sentiments.
"I am calling for an urgent meeting with the PSNI to find out what they are doing to stop these break-ins," he explained.
"There is a lot of anger in the community this is the sixth break in in little over a month, it is despicable that a place of worship has been targeted by these criminals; their actions are painting the town of Keady in a very bad light.
"I'm calling on anyone who has information to come forward as a community we need to unite to stop this behaviour."
Inspector Quinn said that tackling burglaries is of "major importance for us in Armagh".
He added: "We know that burglary is a crime that can have a high victim impact when a person's property or business is broken in to, so I want to take this opportunity to appeal to people and businesses to check their properties are secure against opportunist burglars.
"The message is check your locks, not only on your house but on any outbuildings, garages and sheds in order to safeguard valuable equipment.
"I would also advise businesses to regularly review their crime prevention measures to minimise their risk of becoming a victim of crime.
"Make sure your home and business is secure. Lock doors and windows. Never leave a garage or garden shed unlocked. Keep your valuables stored away safely, and never leave them where they can be seen through windows.
"It is extremely important that you report any type of activity that raises your suspicions. It's a good way to alert us so we can investigate and it will also help deter criminals and reduce crime in your area. For example, if you see an unusual vehicle parked or travelling on a road in your area, or strangers calling at houses, take a note of the vehicle registration number and a description of any vehicles and pass that information on to police.
"If you would like further advice on home security you can contact your local Crime Prevention Officer on 101."
"I am appealing to anyone who was in the Davis Street area between these times and saw any suspicious activity, or anyone who knows anything about this to contact police in Armagh on the non emergency number 101, quoting reference number 1190 of 15/08/18. Alternatively, information can also be provided to the independent charity Crimestoppers on 0800 555 111 which is 100% anonymous and gives people the power to speak up and stop crime."
Sign Up To Our Newsletter