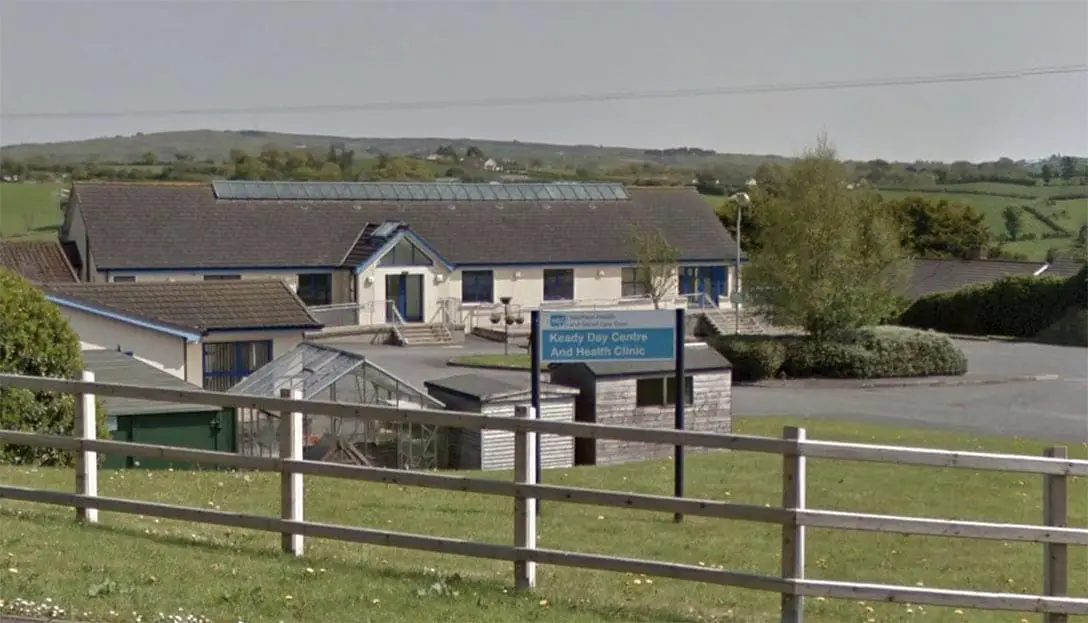 There'll be cause for New Year cheer in Keady as plans for a major extension to a local health clinic and day centre have just been given the go-ahead.
The proposals – submitted during the summer – will now see the current facilities more than double in size.
Floorspace will increase from over 4,000 sq ft to close to 11,000 sq with 32 more staff on site daily as the locally-based workforce jumps from 23 to 55.
Armagh I exclusively revealed the plans for the Keady Day Centre and Health Clinic, located at Annvale Road, in August.
Now after consulting with relevant authorities, planning officials have recommended – and council has accepted – that the development should be allowed to proceed.
This is subject to a number of standard conditions, with no objections to the works raised by with DfI Roads, Environmental Health, Historic Monuments or NI Water. There were no public objections either.
According to the professional planner's report: "Overall officers are of the opinion that none of the proposed works would unduly affect the character of the building or the character of the local area.
"Officers therefore have no concerns in relation to the proposed alterations and extension…".
An application for the work had been submitted by the Southern Health Trust's Estates Services to Armagh City, Banbridge and Craigavon Borough Council for consideration.
The plans involve the creation of a two-storey extension – offering additional floorspace of close to 5,000 sq ft – to the existing health clinic and day centre.
This would facilitate the provision of additional GP services including treatment and exam rooms, offices, staff toilets and store facilities.
A number of small buildings on site would be demolished to make way for the extension.
And elsewhere on the site, the plan is to locate a new single storey modular health clinic.
This would include a waiting area, separate office accommodation for district nurses and health visitors, together with treatment rooms – both clinical and podiatry – and toilet facilities, including disabled provision, for both patients and staff. There would be a lead health visitor's office too, as well as storage.
Work would also be carried out to create additional car parking spaces – over 60 to be precise – to cope with demand for the increased number of services provided on site.
As Armagh I reported at the time, under the new proposals the new-look Keady GP surgery would have enhanced facilities and services.
The ground floor would have a waiting area with seating for 24 patients or visitors, as well as a lobby and reception, two treatment rooms, physio, patient toilets, baby changing area, records store, interview room and a dedicated room for giving bloods.
There would also be admin rooms, storage and utility room.
The two-storey extension – to be accessed from the main building via a corridor – would boast practice nurse accommodation as well as seven examination rooms on the ground floor.
The upper floor of the two-storey extension – which would be linked by both stairs and lift – would provide office accommodation for the practice manager and assistant practice manager, as well as general offices, stores, disabled toilet provision, staff common room and rest facilities and staff training area.
Taken as a whole, the existing facilities offer floorspace of just over 4,000 sq ft. The extension and modular health clinic would see the new GP surgery and health clinic boasting floorspace of approaching 11,000 sq ft.
The number of staff on site daily has been estimated to rise from the current 23 to 55 – an increase of 32.
The granting of planning approval – which was dated on New Year's Eve – now means that the Trust's proposals for an enhanced facility at Keady can now be taken forward.
Sign Up To Our Newsletter