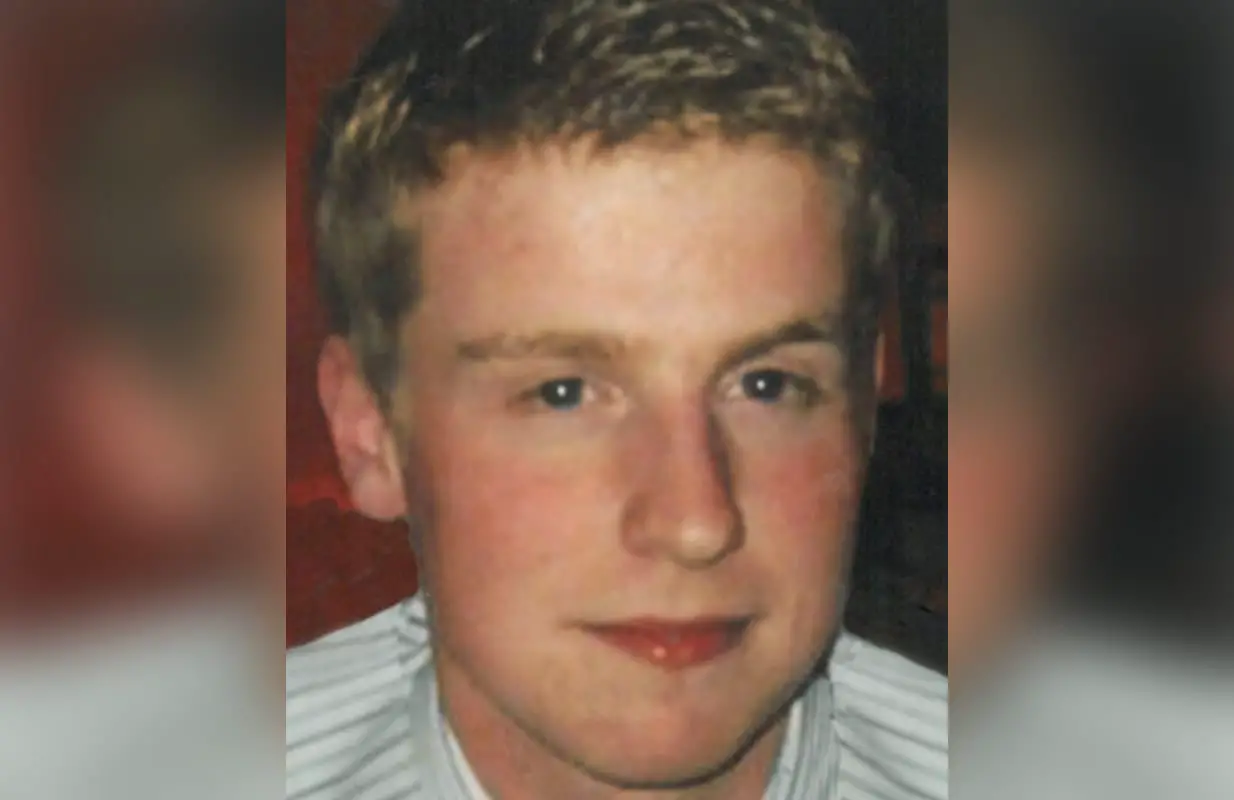 An renewed Gardai appeal has been launched on the seventh anniversary of Fintan Treanor's death.
The 20-year-old was walking home after a night out in Castleblaney when he was struck by a vehicle close to the border near Derrynoose in Co Armagh.
The hit-and-run incident happened at Lemgare in Clontibret in the early hours of June 26, 2011.
Officers, trying to finally solve the case said that the Lemgare Road is a quiet country road which is used very little by traffic.
Gardai made an appeal to anyone who may be aware of an old model Audi A4 1995 to 2001 that was missing the front air vent grille around that time.
Speaking on the seventh anniversary of the incident, Detective Inspector James O'Leary said: "I am appealing to anyone who has any information in relation to this fatal hit and run in particular do you know the old model Audi A4 1995 to 2001 missing the front lower air-vent grille.
"This vehicle has not been located. Seven years have now passed, do you know a person who disposed of this vehicle?
"Perhaps at the time you felt unable to come forward with information but 7 years has passed and you may have vital information that would locate the driver.
"If a member of the public prefers to give the information without identifying themselves, they can call Crimestoppers on 1800 25 00 25."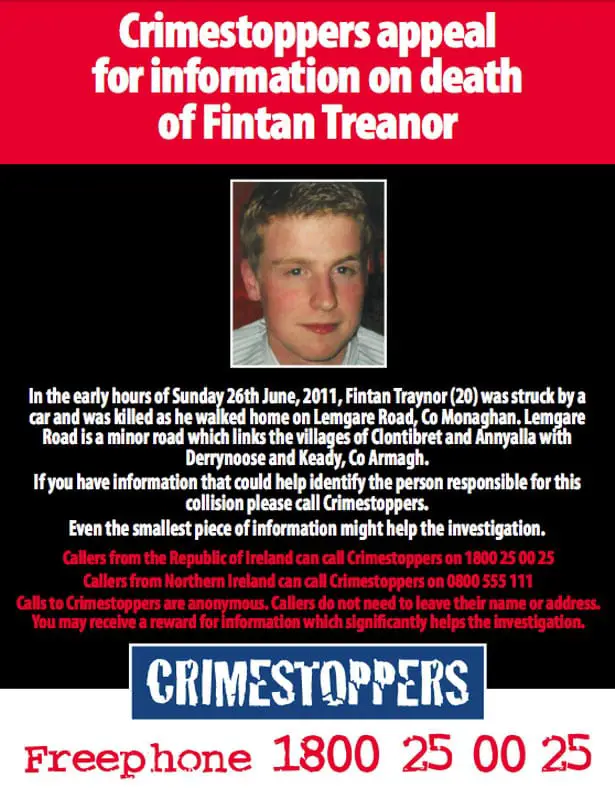 Meanwhile, Crimestoppers Chairman Tim Dalton said: "Members of the public can call Crimestoppers with potentially valuable information about any crime without leaving their name or personal details.
"The ability to give information anonymously can be an important incentive and could help solve a case and secure a conviction."
Sign Up To Our Newsletter