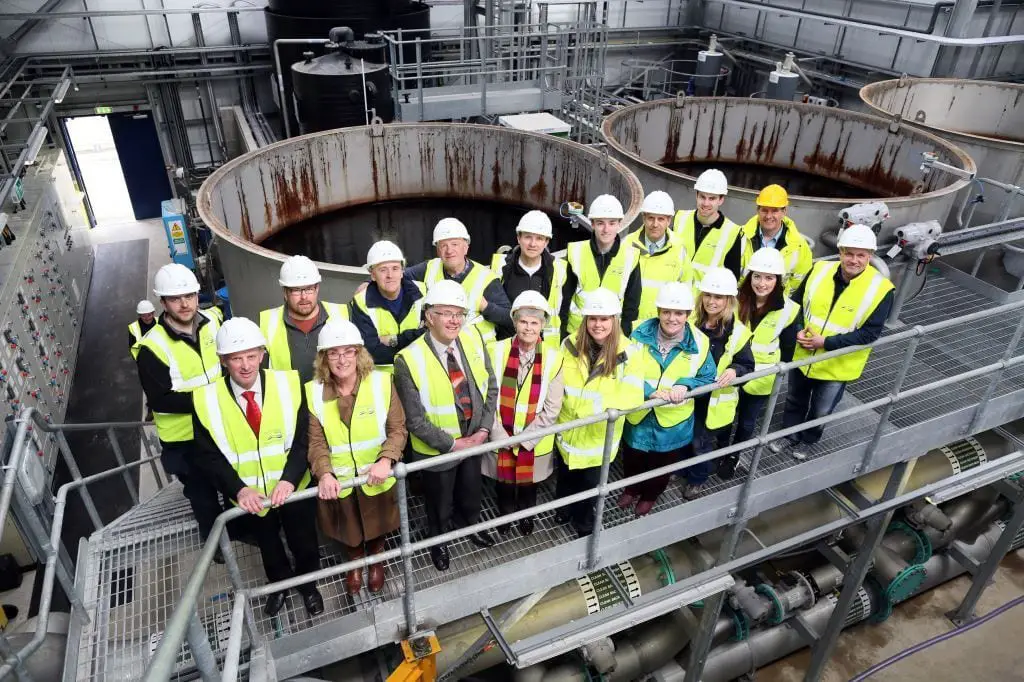 Members of the county Armagh community were invited on a tour of NI Water's Seagahan Water Treatment Works near Tassagh.
Held as part of the company's Decade of Delivery events, visitors saw first-hand how NI Water supplies 560 million litres of high quality drinking water every single day.
NI Water CEO Sara Venning reflects on the company's progress: "April 2017 marks a decade of delivery for NI Water, and to acknowledge the role the company plays in Northern Ireland, the local community was invited to come and take a peek inside the water treatment works.''
Maynard Cousley, Water Supply Manager at NI Water, comments on the activities of the day: "Representatives from the community were all given a tour of the works where they learned the history of the site and what it takes to operate it on a daily basis.
"With 24 Water Treatment Works across Northern Ireland, it is not just as simple as taking water from a reservoir and sending it down the mains to the tap; there is a very important and often complicated process in between to treat the water to ensure it is of the highest quality.
"Seagahan Water Treatment Works and impounding reservoir were first built in the 1960s'. In 2008, the plant underwent an extensive upgrade treating water from Seagahan Impounding Reservoir and can produce up to 10 million litres per day supplying a large area of County Armagh, including Armagh city.
Local man and guest on the day, Derek Spence, was a child when the works was being constructed: "I remember going to the site and watching the workmen build the original works.  If I was lucky, they would ask me to make the tea for them in return for a few pennies.  It's great to come back after all these years and see the works still operating – it brings back some wonderful memories for me!"
Sara continues: "The services NI Water provides are at the very core of the economy, health and environment of Northern Ireland.  We are proud to share this with the community and show them how they also have a role to play in the work we do by conserving water and respecting the environment.
"I would also like to thank the NI Water staff for their enthusiasm and commitment to the work that they do.  Our people are talented, dedicated, and at the heart of the communities they serve.
"After ten years operating as NI Water, it is a good time to reflect on the role the company plays in the community.   As a company we are guardians of the networks and assets, but each and every one of us uses the service.  Only together, as a company and a community, can we continue to safeguard the environment and protect our most valuable and precious asset – water."









Sign Up To Our Newsletter