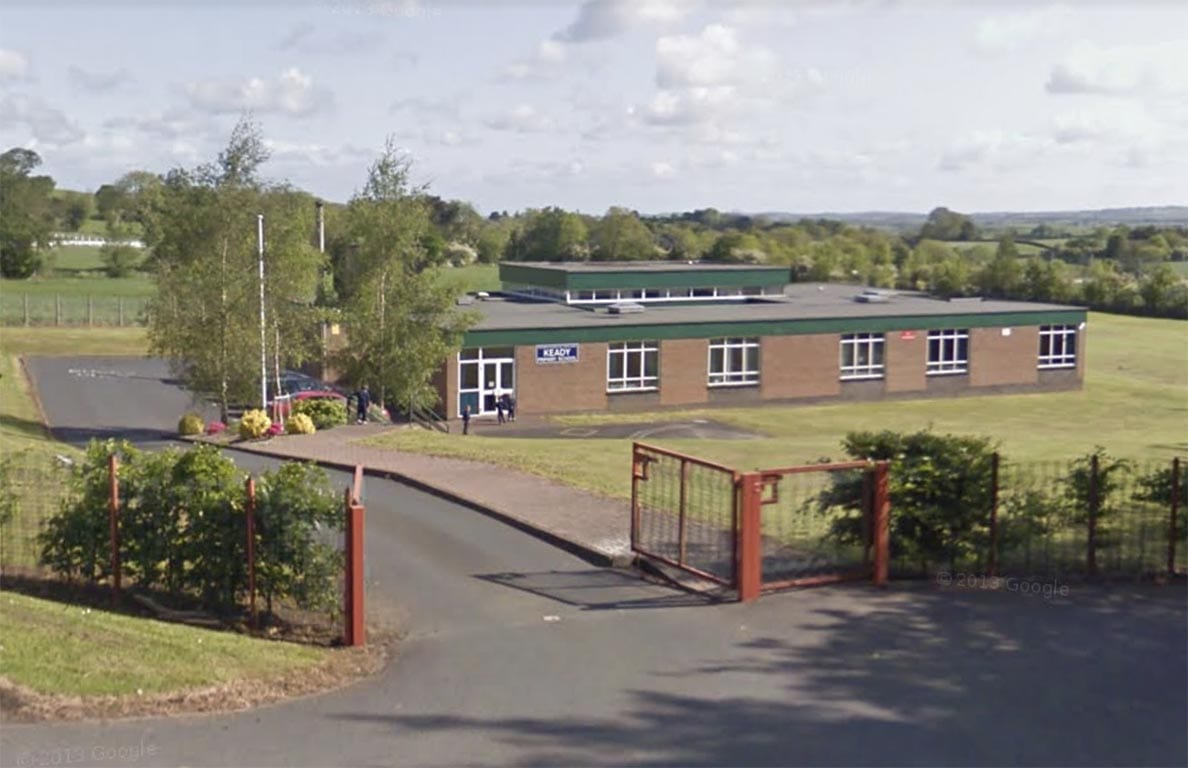 A new state-of-the-art engineering factory in Keady looks set to finally get the green light after months of delay.
The development – understood to represent an investment of more than £3 million – was put on hold by councillors on the ABC's planning committee, who insisted upon a site visit before granting any permission.
Planning permission had been recommended back in February, however, it is understood a visit to the site of the former Keady Primary School at Crossmore Road was required to obtain more details on the traffic movement in the area.
SFM Engineering, which currently operates in the town and employs around 50 workers, had formally applied for approval for a new development, with the hope of moving in next year.
The business – a metal fabrication sub-contractor to the manufacturing industry – is currently located on the Tassagh Road.
But the site has restricted expansion plans and there were fears at one stage that SFM Engineering may have to relocate to accommodate growth potential.
The proposed development would see the building of a metal fabrication workshop and office, along with associated parking and yard area. It would also include a service area and parking provision for staff, visitors and heavy goods vehicles.
The factory – stretching to almost 4,500 sq metres – would be used for the design, construction and modification of engineering components.
The building will also include an ancillary office block with amenity facilities for staff, drawing rooms, reception area and office space.
According to a planning statement, the new factory would "create and sustain" between 15 and 20 new jobs.
Overall, it states, the project "represents a significant investment in the local economy in Keady".
The pre-consultation saw five people attend and all were positive about the job creation prospects.
The only concerns emerging along the way had been in relation to traffic.
But the planning statement points out: "The loading and unloading of materials will take place within the site area.
"Adequate provision has been made to allow HGV vehicles to leave the public road, enter the site, and safely manoeuvre, thereby reducing potential congestion along the Crossmore Road."
A comprehensive landscape proposal has also been prepared to allow the development to successfully integrate into existing surroundings.
Existing planting will be retained and incorporated within the landscaping scheme where practicable," adds the submission.
"The careful selection of vegetation will enhance the environmental and control views into the site."
Planners have been told that the new factory would be hugely beneficial to the town of Keady and surrounding area.
The statement adds: "This proposal represents an ideal opportunity to create new high-value-added employment opportunities on an area of redundant lands.
"The development will greatly assist the growth and success of an established local business."
The recommendation will go back before the Council's planning committee next week.
Sign Up To Our Newsletter