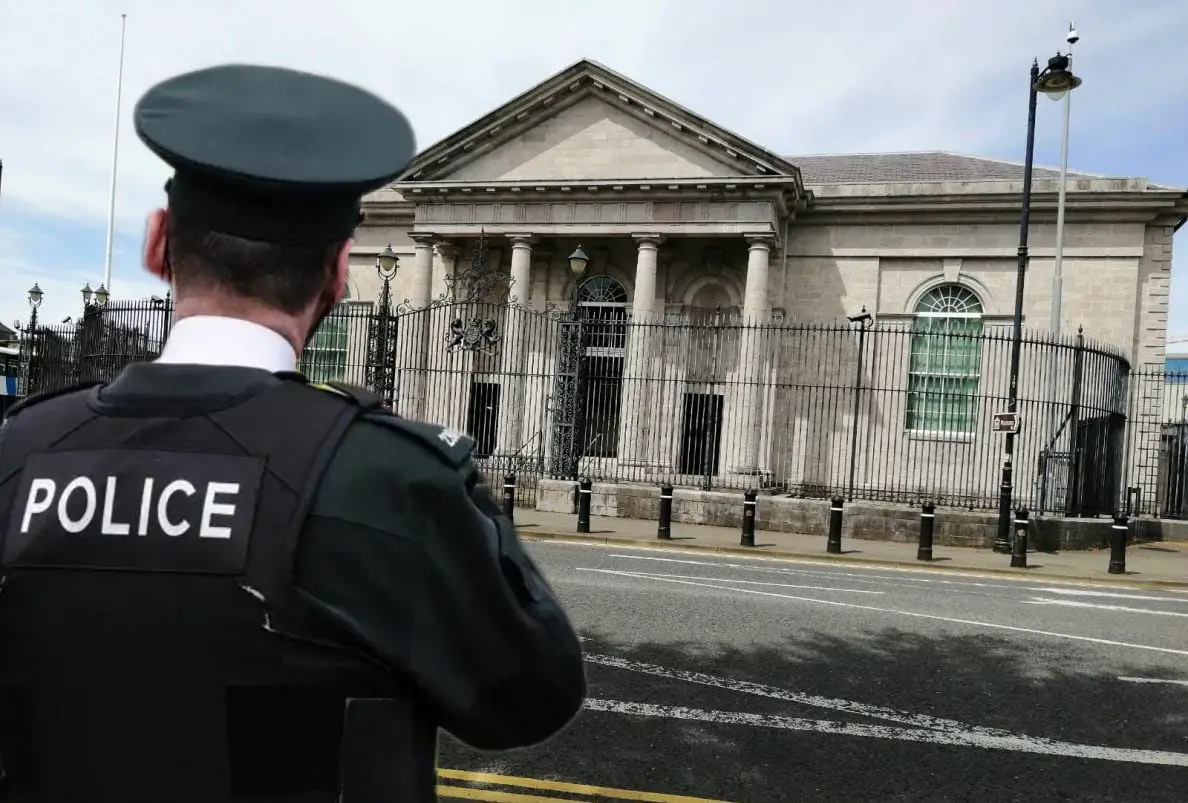 A Keady man who threw a glass at his girlfriend, causing serious damage to her teeth, has been handed a suspended prison sentence.
Sean McCabe, of Ard na Greine, pleaded guilty to one charge of assault occasioning actual bodily harm on August 22, 2021.
The 24-year-old defendant appeared at Armagh Magistrates' Court on Tuesday.
He had been due to contest the charge but changed his plea on the day to one of guilty.
The court heard that on the day in question the injured party was in a bar in Keady with the defendant when he became aggressive towards two unknown women in the bar.
She asked him to stop but he continued and she tried to intervene, stepping in between  him and the other women.
However, the defendant lifted a glass, threw it at her face and left, damaging three of her teeth.
Following dental examinations, the injured party was informed one of her teeth could not be fixed and "the tooth will continue to turn grey until it dies".
A defence solicitor said his client had a clear record and that the incident appeared to be "out of character for this young man".
He said McCabe had always been adamant that he didn't intend to strike his partner of the time but added that "his actions were at the very least reckless".
"He now has a conviction for assault and had ambitions to travel to Australia which are likely to be in great jeopardy at this point," he said.
Addressing the defendant, District Judge Anne Marshall said his guilty plea, albeit a late one, had spared the injured party the ordeal of appearing in the witness box, but that she had no doubt it had caused her anxiety in the past few weeks.
"You have caused a serious injury to (the injured party). She has permanent damage to her teeth," she said.
"Not only has it cost her £700, she has had a considerable number of appointments to attend and as a young female, in her statement sets out she is very conscious of the damage to her teeth which has caused this permanent discolouration… she may eventually have to have false teeth inserted.
"It is a serious incident and the custody threshold has been passed."
She added that the injured party had "very courageously and bravely" stood up for the other women.
She imposed a sentence of six months in prison, suspended for 18 months.
She also made a compensation order of £700 to cover the dental costs to date.
Sign Up To Our Newsletter