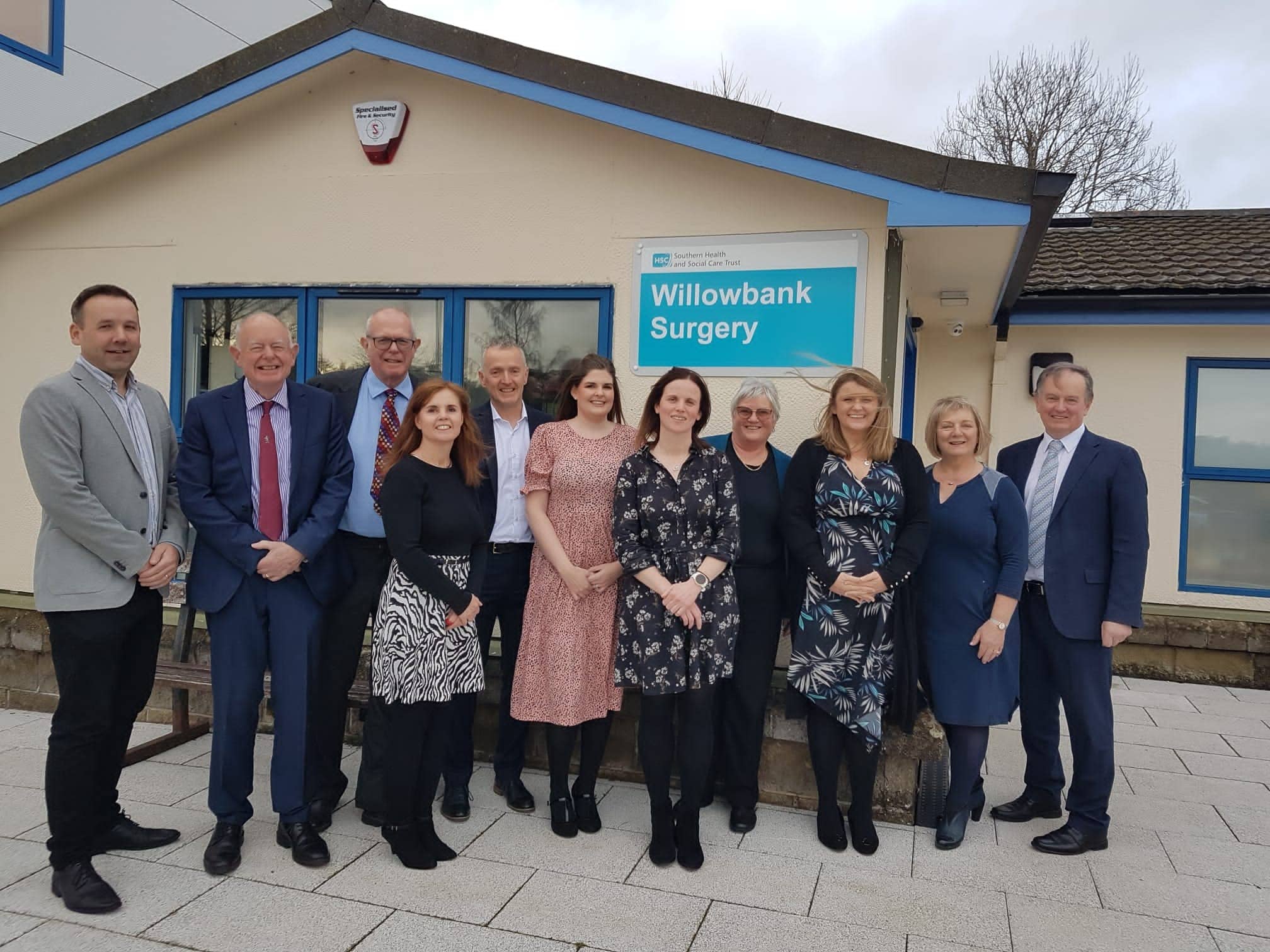 Keady's Willowbank GP Surgery has moved to new, larger premises following a £1.5 million investment from the Department of Health.
The surgery's new location, adjoining Keady Day Centre on Annvale Road, means it has the capacity to provide greater services to patients locally.
The new two-story construction comprises of eight consulting rooms for GPs and practice nurses; four treatment / phlebotomy rooms and enhanced administration facilities.
The development was taken forward by the Practice and the Southern Health and Social Care Trust.
Willowbank Surgery is now a GP training practice, facilitating the training of Queen's University Belfast medical students at the surgery. Its status as a training practice had been relinquished in recent years due to space restrictions at its former premises.
Dr Kate Murray said: "I have only recently joined the practice as a new partner and coming into a rural practice in Northern Ireland I find this lovely new building provides ease of access for patients, especially with parking facilities and particularly for those patients with mobility difficulties.
"I feel we still retain the sense of community even though we are slightly further out of the town."
Patient Phil Fletcher said: "The new surgery premises on the Annvale Day Centre site provide excellent facilities for the patients of Willowbank. It will be a great asset for Keady patients and will serve the area well in the years ahead."
Elaine Hunter, Programme Director at the Department of Health, said: "Supporting investment in GP practices is a key priority for the DoH. More than £7.5million of funding has been provided across the Southern Health and Social Care Trust area in the last five years, to increase capacity within primary care premises.
"I was delighted to visit the practice to see and hear about the significant benefits of the investment."
Sign Up To Our Newsletter