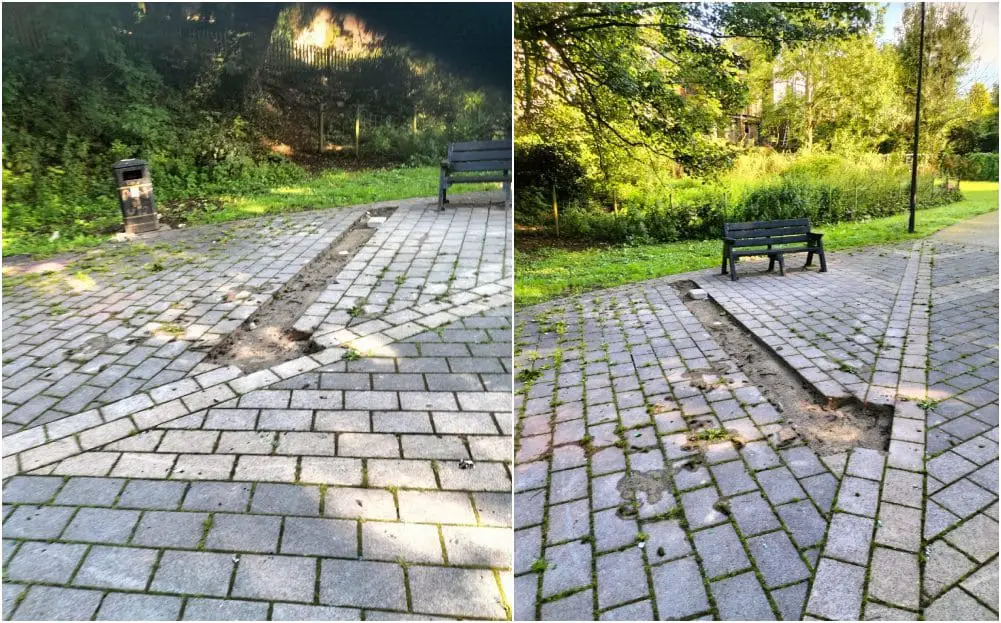 An Armagh councillor has slammed what he describes as "idiotic" vandalism along the Mill Walk and Keady Glen area.
SDLP Councillor Thomas O'Hanlon was speaking following reports that paving in the area had been ripped up and thrown around the area over the weekend.
"It wasn't strangers, those responsible didn't have to come from another country to do it. They were local," he said.
"I've been working with Council Officials to have improvements made here, including reinstating benches, bins and some general improvements. Power-washing of the paths and the exterior of the TMAC have been planned. The play park is to get a deep clean and now these repairs have to be added to the list."
Councillor O'Hanlon added: "Whatever the idiotic reason behind this, I would appeal for it to stop. Finance and investment in rural towns and villages is hard to secure and when we do make the case for it, the response can be 'why bother they'll only wreck it'.
"Please just leave things alone, whoever you are, you might not appreciate a clean, tidy and much needed public space but it is appreciated by many of us. Get a grip and go wreck around your own door."
Keady Glen was officially re-opened in October 2018 following a major £190,000 revamp.
The investment by Armagh City, Banbridge and Craigavon Borough Council to deliver an environmental improvement scheme transformed the Keady Glen pathway into a newly-regenerated open space for the whole community to enjoy.
Sign Up To Our Newsletter