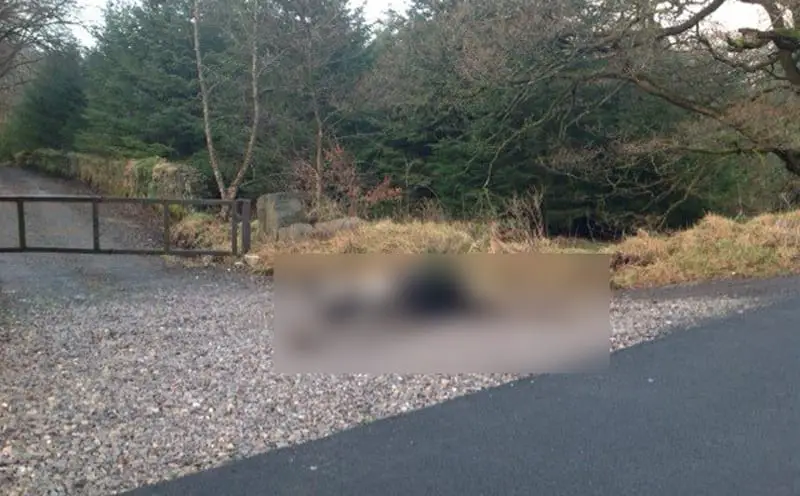 There has been widespread condemnation after a horse carcass was dumped on the roadside on the outskirts of Darkley.
Residents have been left disgusted following yet another incident of this nature.
Councillor Sharon Haughey-Grimley says the action is not only vile but extremely dangerous.
"It is utterly disgusting that there are people who think it is fine to dump their dead animals along the road side, polluting local waterways and stinking the entire area, especially in this heat," she said.
"Responsible farmers are meant to deal with their dead animals in a responsible manner ensuring no pollution or risk to human health.
"Whoever dumped this dead horse has no respect whatsoever for local people, for the local area or for the local environment. Their actions are absolutely sickening and local people are rightly very annoyed.
"This is the latest in a list of carcass dumping in this area, with sheep being previously dumped along this stretch over the last few weeks."
Council were informed earlier this morning and have taken action to remove the carcass.
Cllr. Haughey added: "Council has a camera that can be used in dumping hotspots and I have asked that the camera is erected in this area as soon as possible to help deter those responsible from dumping. I have also asked for no dumping signs for the area.
"The only real way for us to stamp out this illegal dumping is for those responsible to consider their actions and deal with the animal loss in a responsible way.
"I would encourage the local community to report any dumping incidents and anyone with information on those responsible should report it, because these people have no respect for the local area whatsoever."
Sign Up To Our Newsletter