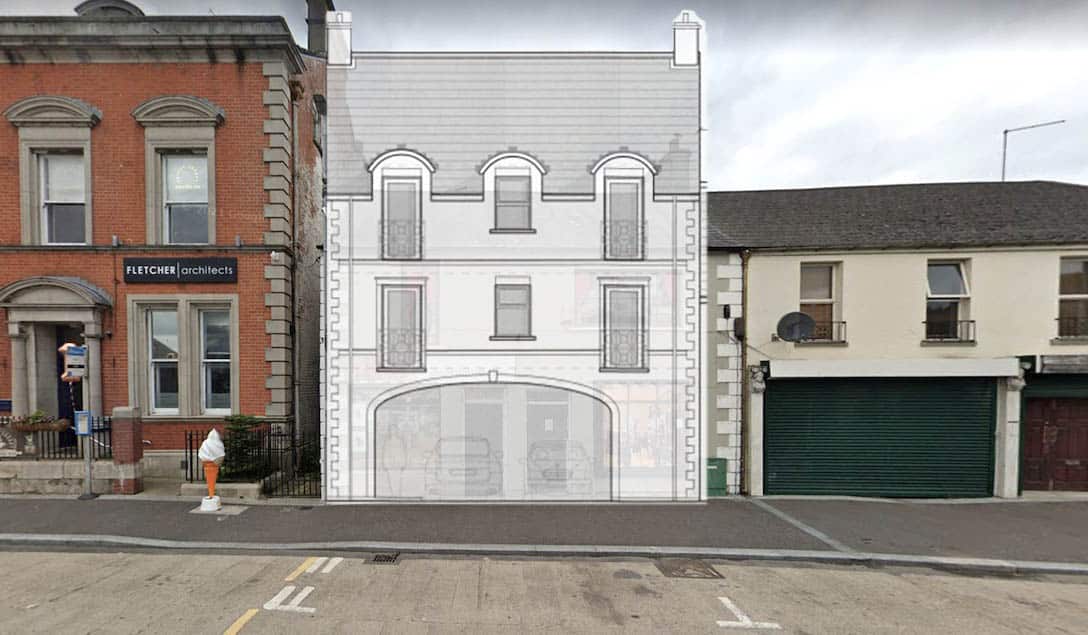 A new mixed housing development in the centre of Keady has been given the green light three and a half years after plans were first lodged.
The development will include three two-storey apartments and seven two storey houses to the rear of the old Northern Bank on Kinelowen Street.
It will also include the demolition of 23-25 Kinelowen Street – which in the past been home to a charity shop, hot food takeaways and sub Post Office – making way for an additional two, two-and-a-half storey apartments.
This would create a new access to the rear of the row – via an arch at street level directly to the right hand side of the old bank which is now home to Peter Cullen and Sons estate agents – the applicant.
Related: Major housing development plans could transform Keady town centre
The old barn and outbuildings behind Kinelowen Street would also be transformed into apartments, in keeping with the buildings' original features.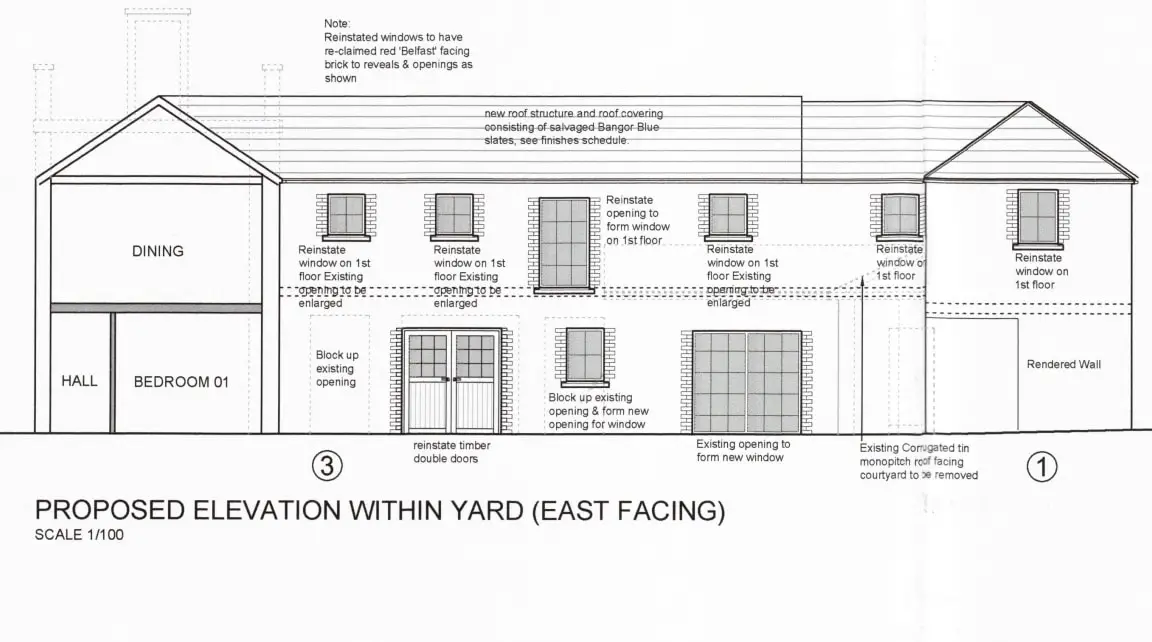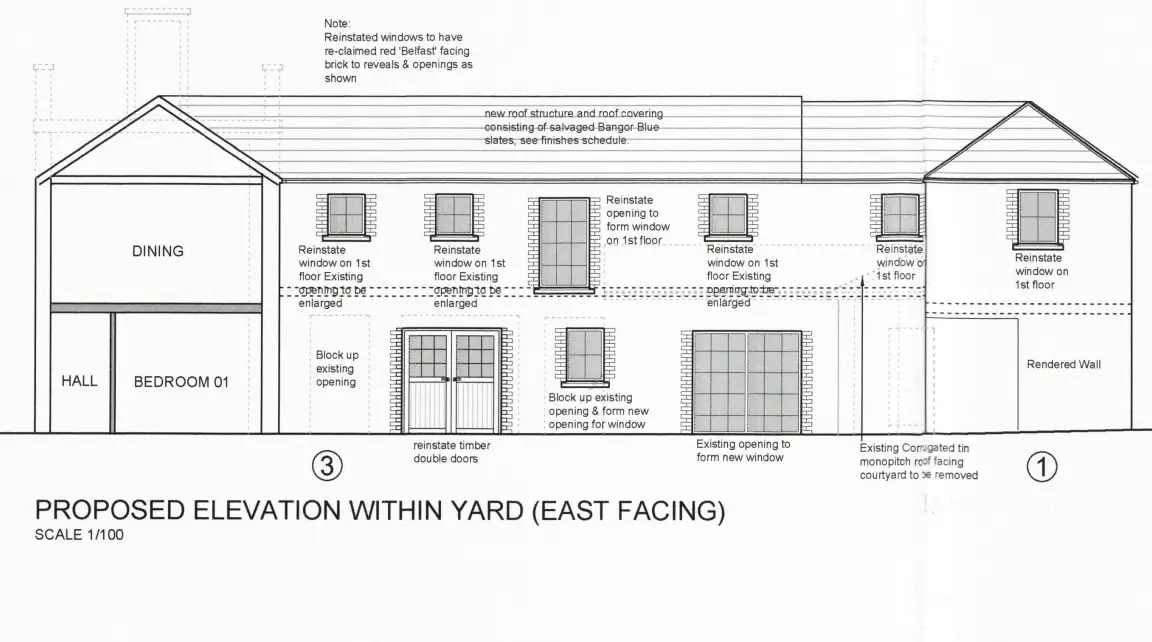 Strict terms have been placed before any building work is carried out, including the controlled removal of Japanese Knotweed – with planners noting that "the highly invasive plant species has been recorded on site and control measures must be taken to ensure that any works do not cause it to spread either on or off the site".
They also noted that "within twenty-four hours prior to demolition, the existing sheds on the site shall be checked for bat presence by a competent ecologist and all demolition works shall be monitored by a competent ecologist".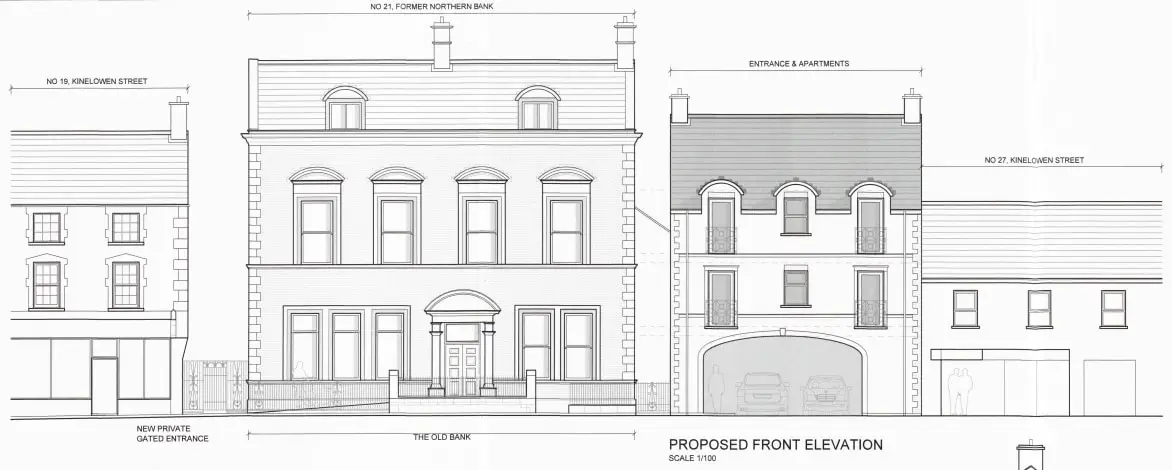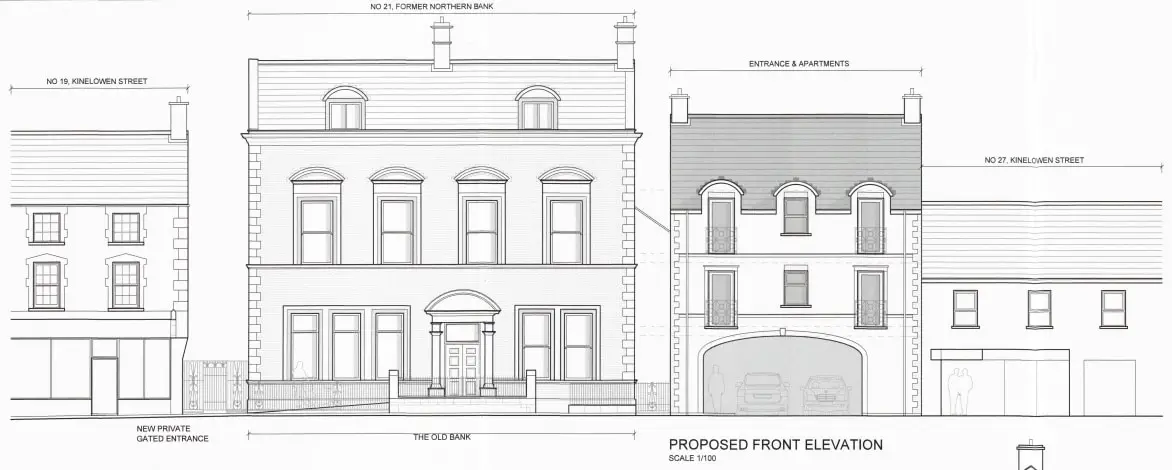 Furthermore, no demolition of buildings or structures shall take place between March 1 and August 31 inclusive, "unless a competent ecologist has undertaken a detailed check for active bird's nests immediately before demolition and provided written confirmation that no nests are present/birds will be harmed and/or there are appropriate measures in place to protect nesting birds".
Work is expected to begin in due course.
Sign Up To Our Newsletter