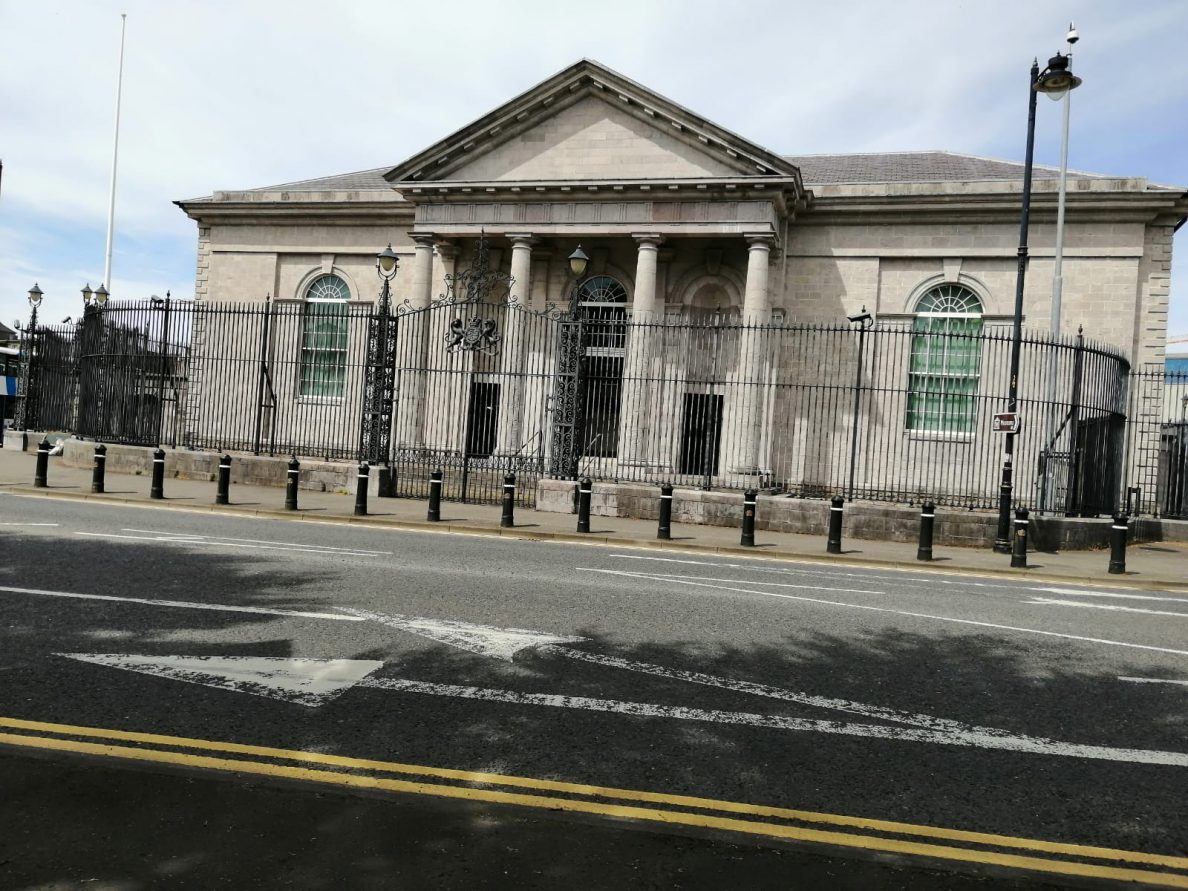 A drink driver who failed to stop after being involved in a collision has been handed an 18 month disqualification.
Court heard a bench warrant had previously been issued for the 28-year-old after he failed to attend in order to contest the matter.
Sylwester Gniadek, of Lir Gardens in Keady, pleaded guilty to driving with excess alcohol, no licence, using a vehicle without insurance, dangerous driving, failing to stop, failing to remain and failing to report an accident at Armagh Magistrates' Court, sitting at Newry, on Tuesday via videolink from Maghaberry.
Prosecution outlined that at around 8.30pm on June 29, 2018, a member of the public reported a collision in the vicinity of the Drones Road in Ballymoney.
The offside of their vehicle had been struck by an Audi which had been passing them and the driver of this car had failed to stop.
Checks ran on the licence plate of the Audi revealed that it was registered to an address in Keady.
Police stopped the vehicle at 9.55pm that same day, travelling on the Portadown Road in Armagh.
The driver at the time was identified as this defendant and it was observed that the back seat was occupied by three children.
Upon noting that Gniadek's eyes were glazed and his speech slurred, a preliminary breath test was carried out resulting in a fail.
Further checks run by police revealed that this defendant was also not insured to drive the Audi car and that he did not hold a full driver's licence.
A subsequent evidential sample of breath was obtained whilst Gniadek was in custody, this giving a reading of 99mg of alcohol in 100ml of breath – over twice the legal limit.
Defence solicitor Oisin Toner stated: "He made full admissions to all the offences during interview, except he denied that the collision had occurred."
District Judge Paul Copeland commented: "His level of intoxication may have contributed to that."
Mr Toner continued: "This collision was nothing more than a glancing blow. This was caused by two vehicles trying to pass one another on a tight area.
"He has been in custody now for four weeks. This is a matter which had been previously listed for a contest but both he and his co-accused failed to turn up and bench warrants were issued."
He explained that Gniadek had returned to Poland for treatment to deal with his alcohol issues and upon returning to this jurisdiction had handed himself into Lurgan Police Station.
District Judge Copeland stated: "I feel that I can deal with him by way of a serious period of disqualification. I will take into account the fact that he had spent one month in custody, the equivalent of a two month sentence."
Gniadek was banned from driving for 18 months.
Sign Up To Our Newsletter