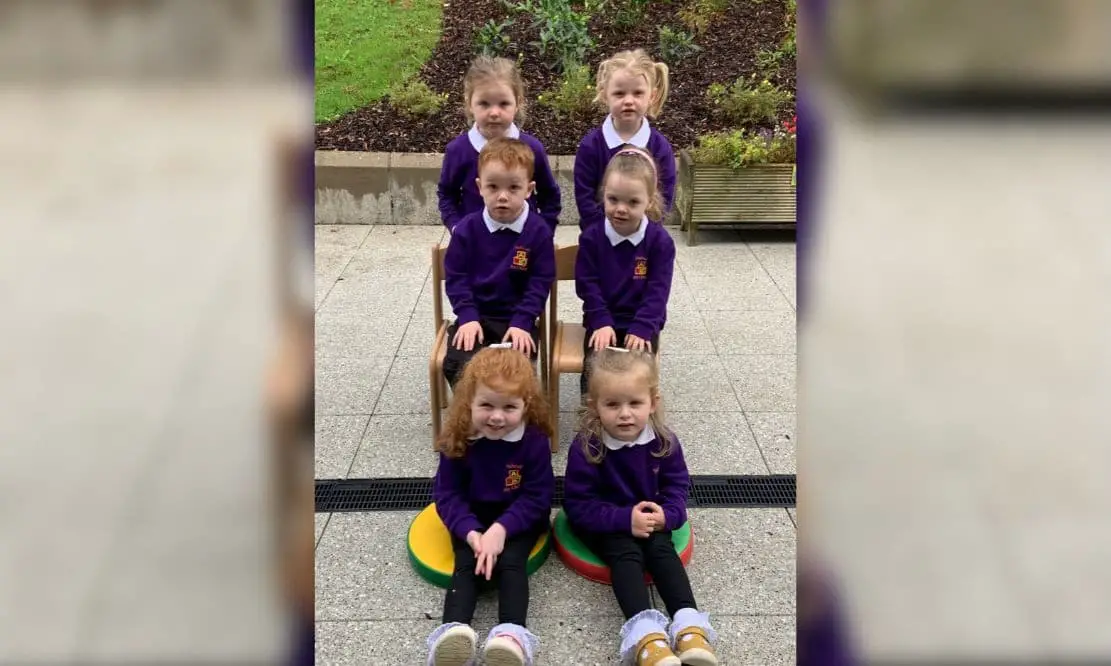 Naíscoil an Chéide has welcomed its new school intake and among the 24 students are not one, not two, but three sets of twins!
The Keady school has just begun another busy school year with the 24 brand new students ready to begin their Irish-Medium education experience under the tuition of Sharon McGeown, preschool leader.
The new twins this year are: Molly & Meabh Gibney; Harper & Lucy Hughes; and Joe & Freya McGleenan.
This is certainly a first for the Keady preschool, which has been striving to provide an excellent standard of preschool education through the medium of Irish in Keady for eight years.
Reflecting upon the new school year, preschool leader Sharon McGeown commented: "I am looking forward to working with this year's new class and introducing them to our wonderful language.
"I am expecting great things from our twins who will have their siblings to practice their cúpla focal with at home, and I would like to extend a míle buíochas to the parents who place their trust in Naíscoil an Chéide and choose us for their child's preschool every year."
Naíscoil an Chéide is a community-led organisation, and is governed by a group of Irish language activists, parents and local people who wish to make sure Irish-Medium Education is a choice for families in the Keady area.
The chairperson, Bróna Haughey said: "The success of Naíscoil an Chéide really shows what can be achieved when a community pulls together. We have a fantastic preschool facility for the children of the greater Keady area and I would like to welcome our new pupils and their parents to the Naíscoil family, with a special fáilte to our three sets of twins".
Having first opened its doors in 2015 with seven students, Naíscoil an Chéide is now operating at full capacity and employs four highly-qualified and experienced staff.
Sharon adds that thanks to the quality of the teaching and the support of the Keady community, Naíscoil an Chéide has gone from strength to strength as the demand for Irish-Medium Education continues to grow in the area.
Sign Up To Our Newsletter