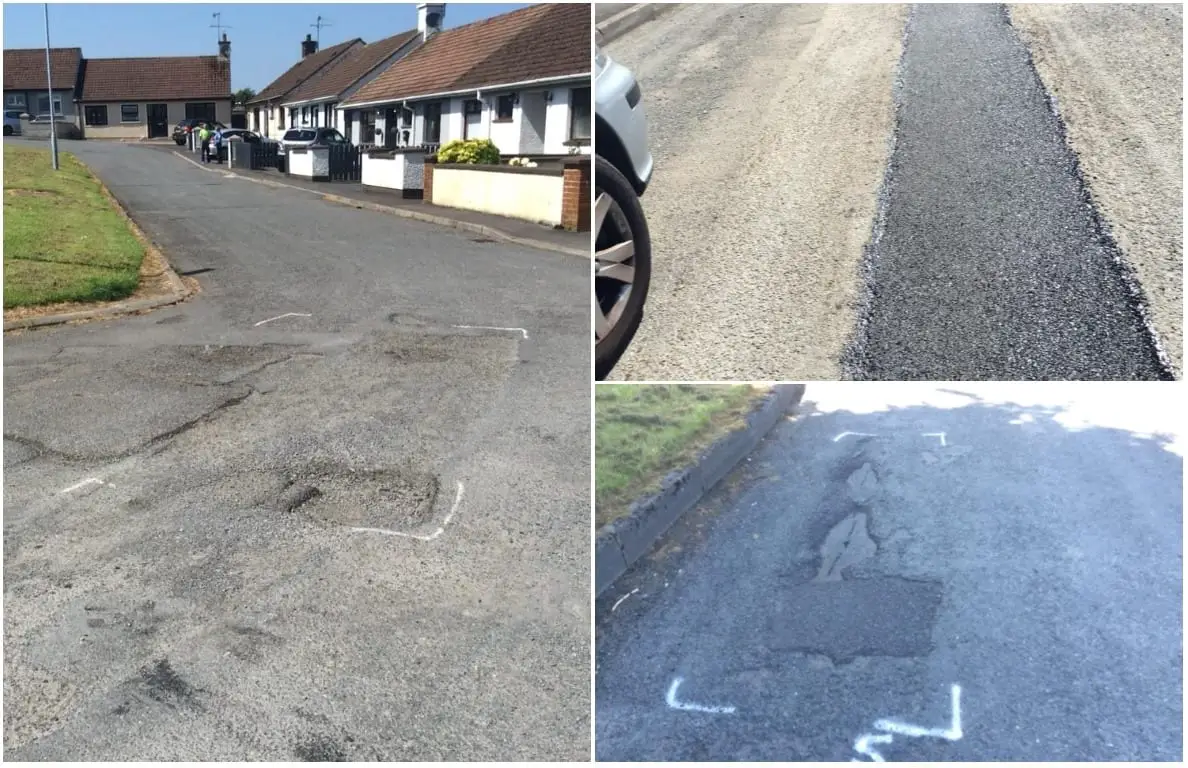 Fresh calls for a common sense approach to repairing potholes have been sounded after an angry response to the latest efforts in Keady.
Residents of Crossmore Green have accused the Department of Infrastructure of failing to step up to the mark and allow workers to do what was expected of them.
It has transpired that just two potholes out of a road full of defects warranted any attention.
And that considered to be the biggest problem and hazard to road users went unnoticed.
Red tape and policy has been blamed for the staff's inability to complete work to all potholes in the estate.
Local Sinn Fein councillor Darren McNally has expressed disbelief at Wednesday's road repair response.
"Crossmore Green in Keady is littered with potholes and road defects," he explained. "Roads Service began work on Wednesday but only fixed two of the holes and actually left the worst one on a corner.
"I've spoke to a few residents and they are very angry. I've also spoken to Roads Service staff about this and they are as frustrated as the rest of us because of the criteria they have to apply.
"Some common sense in management is what's needed.
"It's not rocket science; the workers should be allowed to finish an area and move on to the next, instead of picking which pothole to fill in."
Councillor McNally said he would continued to press Roads Service "at every opportunity" until work in the estate is carried out to everyone's satisfaction and expectation.
Sign Up To Our Newsletter