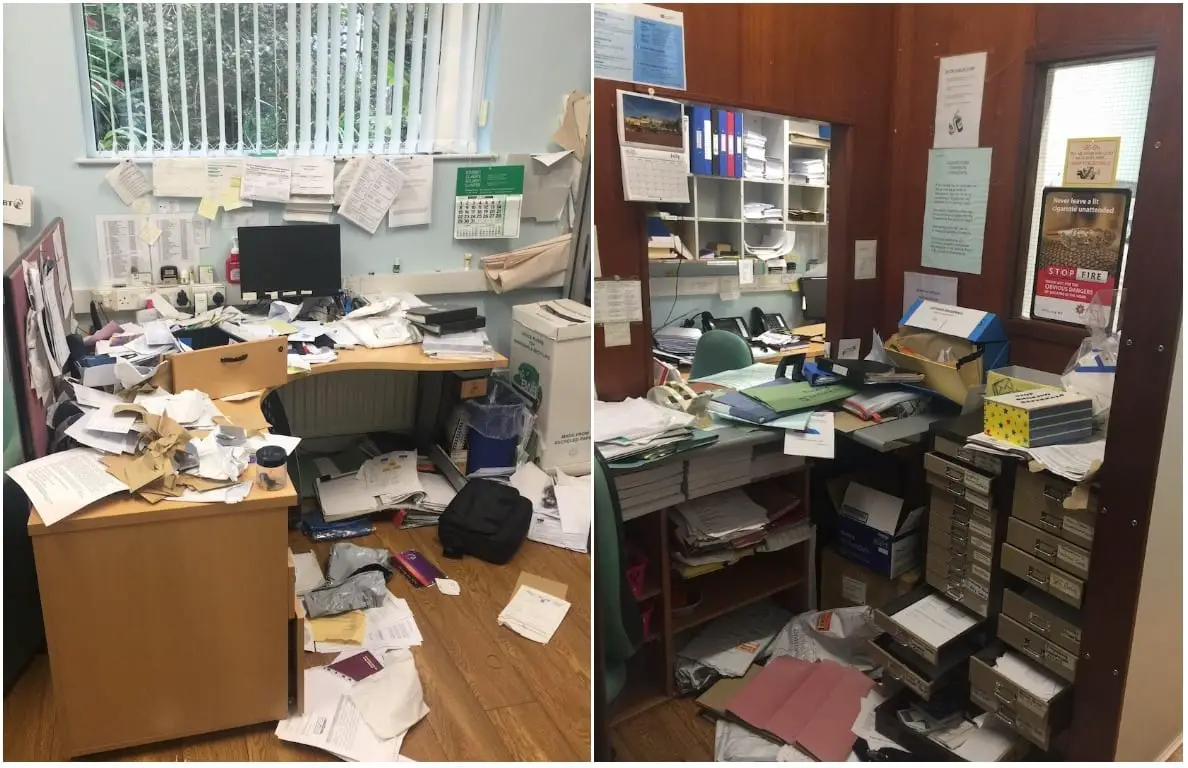 A Co Armagh GP surgery will not open until later this morning following a break-in overnight on Friday.
Keady's Willowbank Surgery was ransacked in what has been branded "an attack on the community".
Police, forensics and surgery staff spend the weekend sifting through the damage.
SDLP councillor Thomas O'Hanlon said the surgery will not open until after 10am on Monday.
Phones will not be manned before that time either.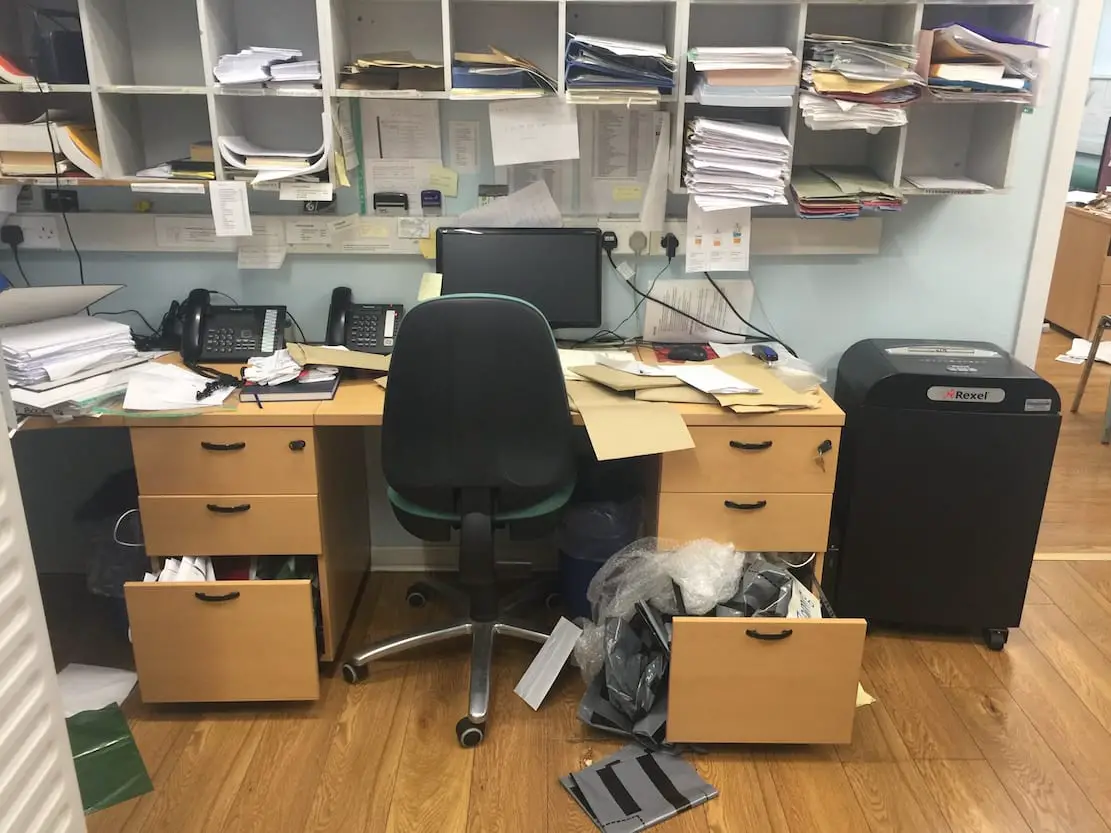 "Staff in the surgery are still cleaning up after the idiots who ransacked the place on Friday night," said councillor O'Hanlon.
"Please be mindful of this if you're trying to contact the surgery [this] morning."
Other pharmacies are still being warned not to accept hand-written prescriptions from Willowbank as a precautionary measure.
A sum of money was taken from the premises.
Speaking on Saturday, following the incident, councillor O'Hanlon described it as a "despicable act".
"This incident will only cause disruption to the local community," he added.
"Those who are behind this are the lowest of the low. They have attacked this community's GP service. Come Monday, those who need to see a doctor or nurse first thing will have to wait.
"That's the disruption they've caused, some of those needing treatment may be some of the most vulnerable in our community. It's sickening and disgusting. The people of this community are rightly angry at this incident.
"I would appeal for anyone who knows or seen anything to come forward to the Police. Those responsible need caught."
Sign Up To Our Newsletter