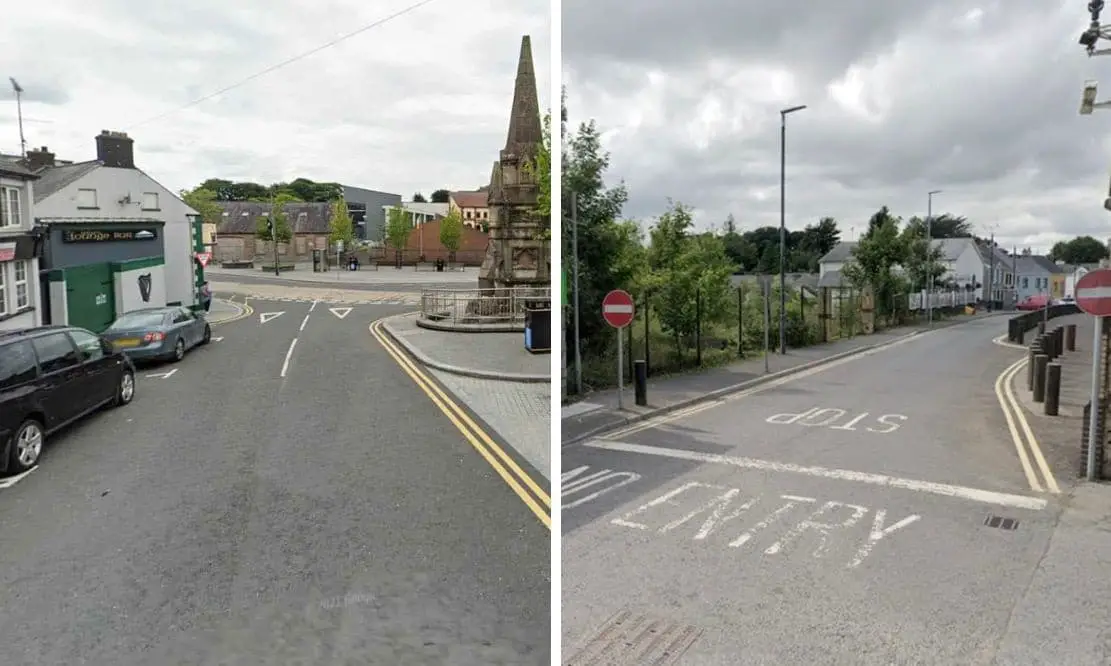 Councillors have hit out at increasing anti-social behaviour in Keady and Newtownhamilton following recent incidents of disorder.
Thomas O'Hanlon, an SDLP councillor in Keady, has met with local police to express concerns around the recent increase in anti-social behaviour in the area.
At the meeting this week, he called for a greater police presence in the area in the coming weeks as local people are "fed up with this activity and want it stopped".
He explained: "In recent weeks we've witnessed an increase in antisocial behaviour in town.  We've seen cars burnt out and other vehicles damaged, we've seen vehicles and pedestrians targeted by fireworks and a general upsurge in antisocial behaviour.
"This is completely unacceptable and is no reflection on the wider community in Keady.
"I have been contacted by families who have had their vehicles targeted for no apparent reason and have spoken to motorists who now avoid the town after 5pm for fear of being targeted by those throwing fireworks.  This cannot continue and someone is going to get killed if this doesn't stop."
Councillor O'Hanlon continued: "I would encourage anyone with information on who is responsible for these actions to make contact with either the police, CrimeStoppers or come and speak to me.  This cannot continue and those responsible must be held accountable for their actions. Our community has had enough."
Meanwhile, a Sinn Fein councillor has hit out at similar behaviour in Newtownhamilton after a metal clothes bin was set on fire and a salt bin was tipped over.
Aoife Finnegan, who represents the Slieve Gullion area, has branded the recent anti-social behaviour as "unacceptable".
The fire occurred on Wednesday evening (October 18) and the NIFRS had to be called to the scene.
Writing on social media, councillor Finnegan said: "Locals should not be made to feel unsafe or uncomfortable in their homes or their community. I call on all those involved in these senseless acts to stop at once and to get off the backs of the local community.
"I will be working with a number of groups in the days ahead to see what actions we can take as a community to tackle this problem, particularly as we approach Halloween."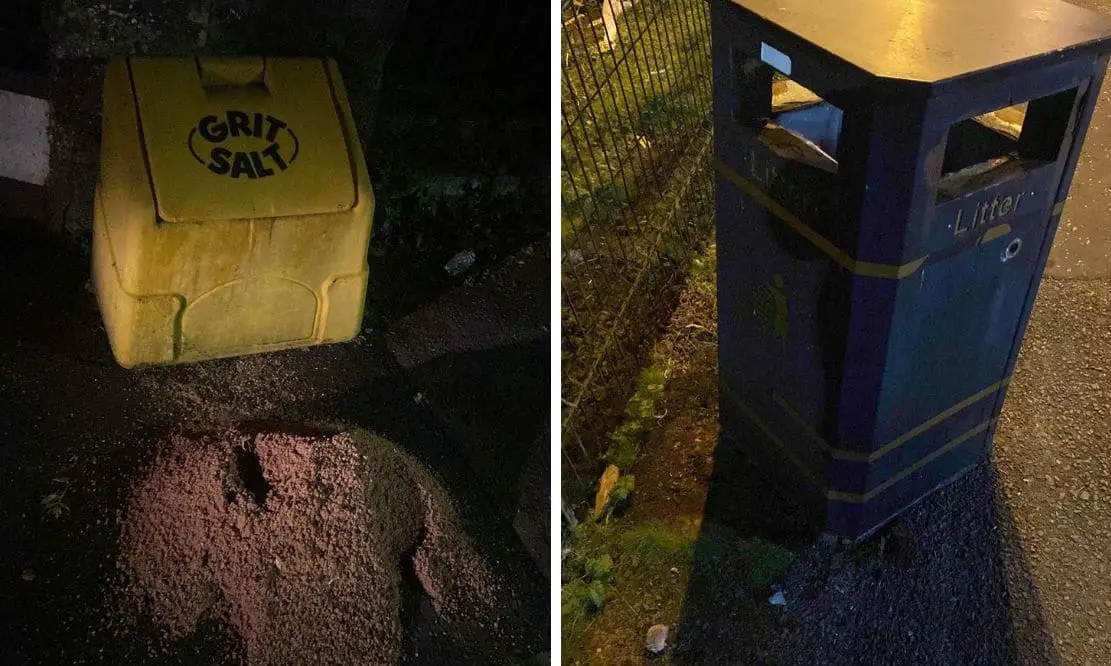 On Monday (October 16), only two days prior to the fire incident, councillor Finnegan noted that bins were damaged and a salt bin was tipped over on Blaney Hill at Dungromley Estate and at the community centre.
She commented: "Once again the rate payer are held responsible to pay for equipment distorted by those that have no respect for our community."
---
Read more: Woman 'distraught' after car window smashed by youths outside TMAC Centre in Keady
One car destroyed and second damaged during early morning arson attack in Keady
'Idiotic' vandalism at Keady Glen as paving ripped up over weekend
Sign Up To Our Newsletter