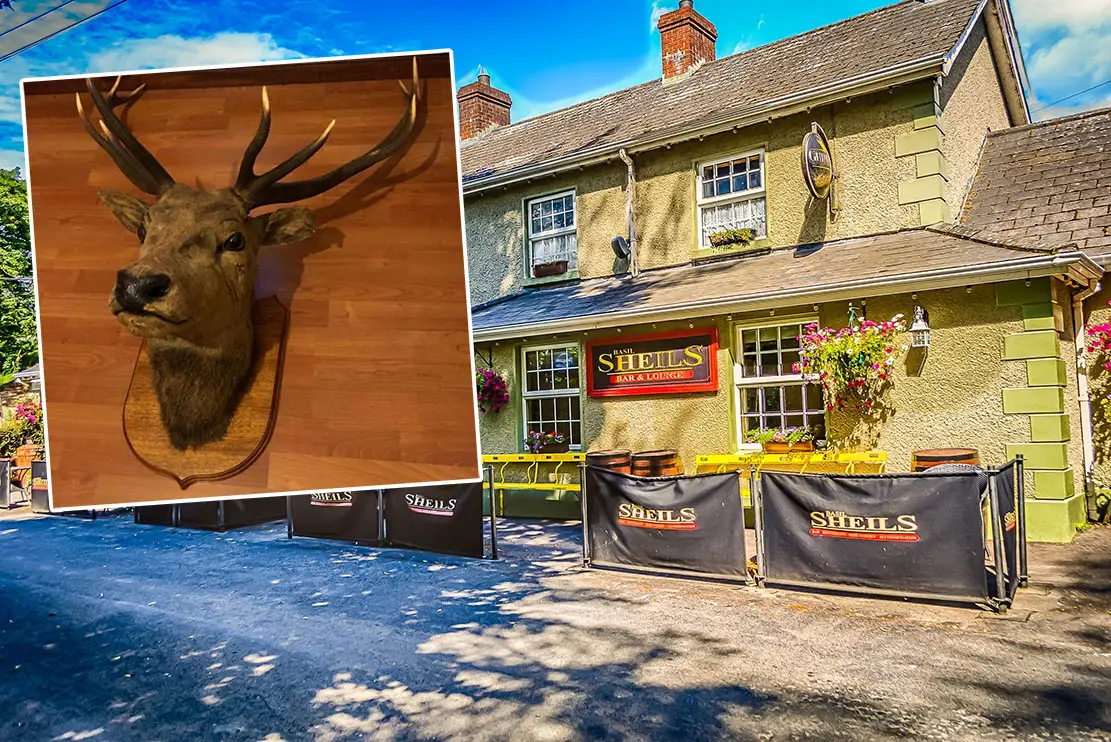 A thief who made off with a wall-mounted stag's head from a Co Armagh pub over the weekend has demanded ransom from its owner.
The stag's head went stolen from Basil Shiels' pub in Tassagh at some stage on Saturday evening/Sunday morning.
In an audacious move, the culprit reached out to the pub's owner – Mark Fegan – via social media, demanding ransom for its safe return.
The pun-fuelled message came via a Facebook account named Rudolph Shiels.
Despite the intended humour, Mr Fegan who contacted Armagh I shortly after realising the item was taken from the small side bar, is keen to have the item returned as soon as possible.
The message read: "Deer Mr Fegan, myself and a few young 'bucks' I run about with went to your pub last night, we went out to celebrate the birthday of a very deer friend of mine whom I'm very 'fawned' of!
"Now the craic was good but to tell you the truth I think basil Shiels' pub is a 'deer' hole!
"The price of drink near stopped me in my 'tracks' and I had no 'doe' left by the end of the night so I thought 'stuff' them I will make my money back on the 'sleigh'.
"It might seem 'Rudolph' me but I 'hunted' about and when I found this big boy I was 'horned' I knew well you would go 'buck' mad but I took him home with me anyway.
"Don't go 'hunting' for him you won't find him! I'm sure you have 'herd' the saying everything has a price so name yours in order to ensure safe return of your very 'deer' friend."
If you have any information please contact Shiels directly.
Sign Up To Our Newsletter