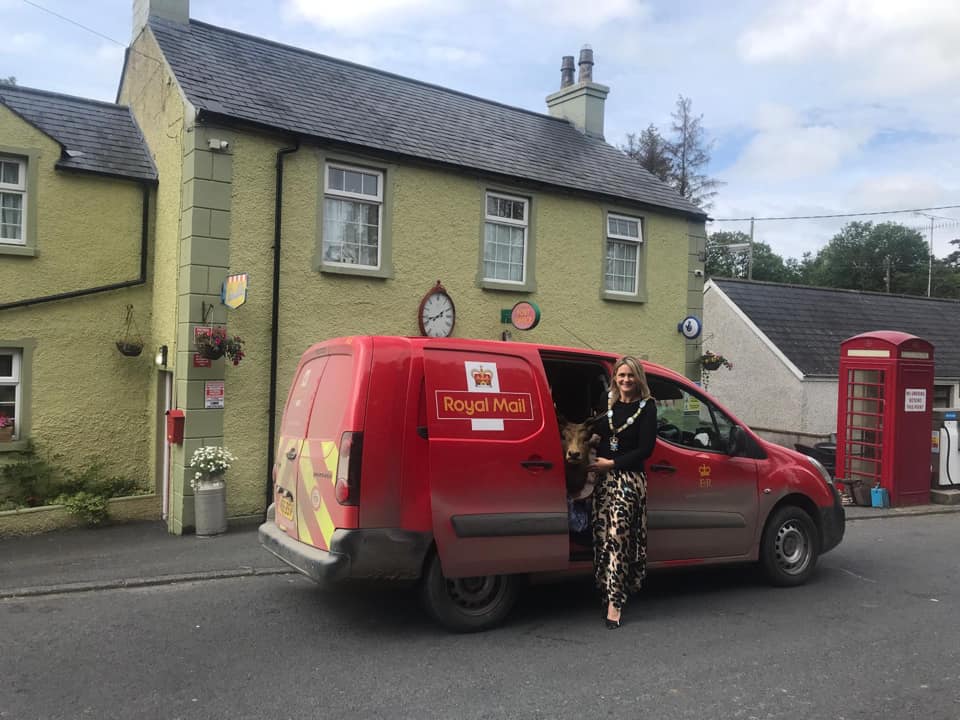 The chronicles of the missing stag's head have almost come to a conclusion, all thanks to our deer Lord Mayor!
Basil Shiels has been re-united with its Tassagh publican after a ransom demand was met.
So far, more almost £700 has been raised for the Daisy Lodge Cancer Fund for Children, with owner Mark Fegan set to match the princely sum. A deer one for him indeed.
After almost a week on the run, the game is up for the kidnapper.
And despite their identity remaining unknown at this stage, this publication (which has no such bad articles associated with it) will not stop in its quest for answers – the perpetrator will be like the proverbial deer caught in headlights when we shine a light into the murky criminal underground.
Lord Mayor Mealla Campbell found herself embroiled in the scandal of the week, less than a month into her new role as Council don!
After an SOS was sent to the Mayor's officer, Mrs Campbell managed to get to a meet point – but not after succumbing to a pothole out Blackwatertown way (obviously).
At Tassagh Post Office and Tea Rooms the head was delivered on a platter.
The kidnapper, under the guise of Rudolph Shiels, added: "I've to keep the finer details on the quiet to avoid another politician scandal in the Borough…..she reckons the boy in Armagh I is a bad article and if he heard tell of the wind blowing her skirt up he would have it slapped all over the news!
"Can't wait to see her again at Basil Sheils bar to give her this ransom money to pass onto Daisy Lodge NICFC.
"I hope she really likes me and isn't just after my vote; I've spent a bit of time up around Redrock and I hardly know what side of the fence I'm on anymore.
"I will be hanging around the small bar this Sunday waiting on her anyway; keep the donations coming in on the JustGiving page and I will let my friends at the North Pole know you all need to go on the nice list!
"It's been a tiring week for me and a Deer one for Mr Fegan, it took him a day or two to pull his horns in, but it turns out he's fawned of the craic and is always game when it comes to raising money for charity."
Sign Up To Our Newsletter