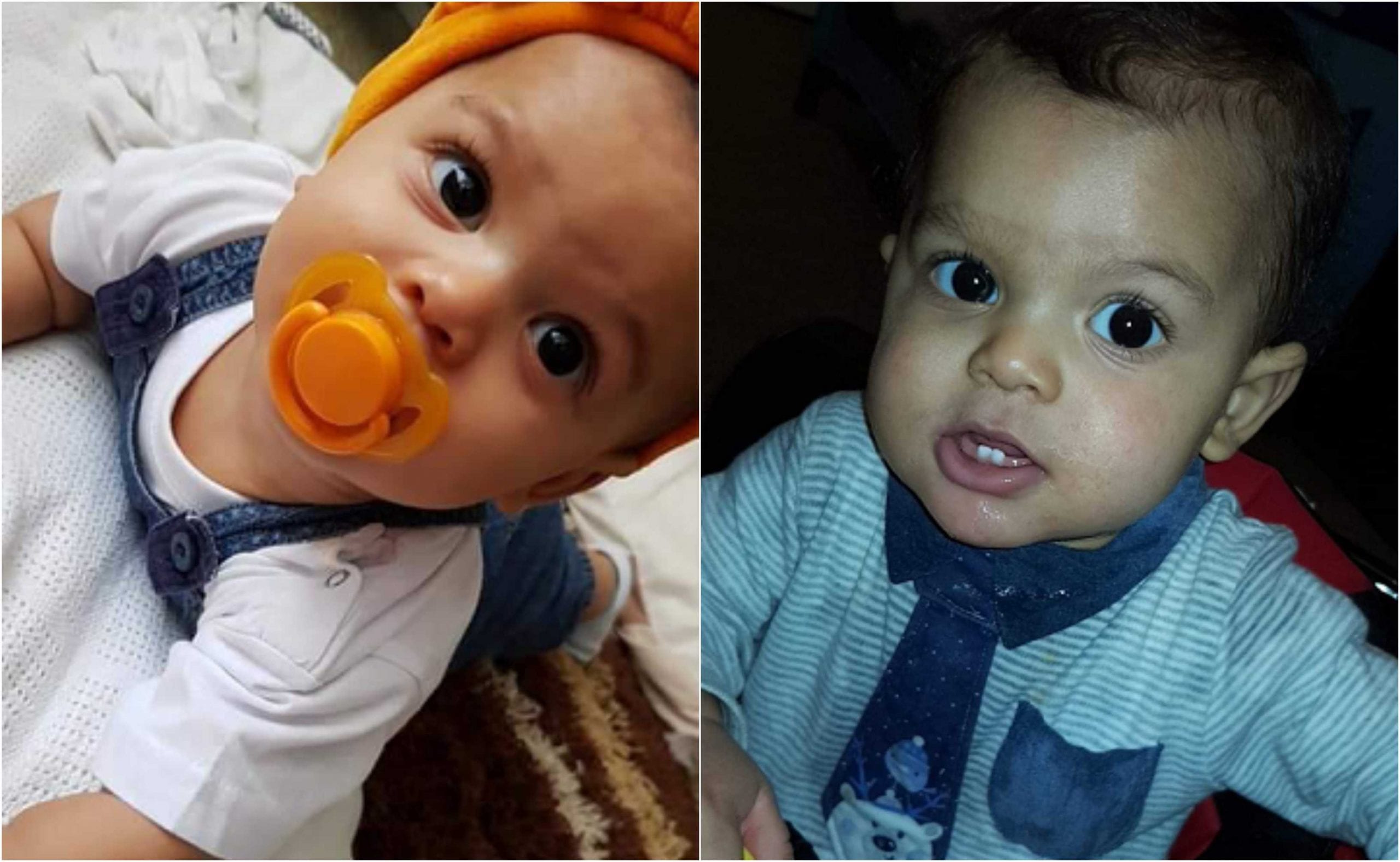 A man accused of the murder of 11-month-old Hunter McGleenon in Keady last year has been refused bail despite more than a dozen attempts by his brother to gain a rental address in Northern Ireland.
The 32-year-old's barrister stated that his client's brother, Irfan Ali, who lives in Manchester, had attempted to gain a rental bail address in various locations across Northern Ireland, however, this had been met with at least 15 refusals.
Sharyar Ali, of Westerna Terrace in Co Monaghan, appeared at Armagh Magistrates' Court, on Tuesday, via videolink from Maghaberry Prison.
He is currently on remand, charged with the murder of baby Hunter Patrick McGleenon, who died as a result of injuries to his head and abdomen, on November 26 last year.
Previous courts have heard claims that Ali "crossed the border a number of times" while he was caring for the young child.
On Tuesday, the case was listed for a bail application due to a change in circumstances, namely the delay in the case.
There was also an indication at an earlier hearing that a paediatric pathology report, specifically focusing on rib injuries, would not be available for up to six months and today, defence counsel Aaron Thompson said such a delay would be "completely unacceptable, Covid-19 or not".
It was that potential delay which formed the basis for defence submissions that Ali should be granted bail with the proposition that he could reside with his wife at a property in Manchester, with his brother Irfan Ali lodging £25,000 with the court as surety.
This was not accepted by the prosecution who said that a decision in the case was now expected in mid-July.
Addressing the court, the prosecuting lawyer stated: "A cash surety has been put forward by his wife but I believe it is accepted by Mr Thompson that this will actually be coming from his brother.
"Given that he (brother) has six convictions for assisting unlawful immigration into Northern Ireland, for which a sum of £25,000 was seized and returned in 2012, a further amount of £25,000 was seized in 2017 which has not been returned, it's not really appropriate that he offer money to someone else to place as a surety, if they themselves don't stand to lose anything by action of signing surety.
"The address in Manchester is within walking distance of four schools; it's less than one minute walk from a primary school, and two minutes walk to two other schools."
Prosecuting counsel added that neither the proposed bail address nor the surety were appropriate, revealing that in addition to Irfan Ali having six convictions for assisting unlawful immigration into Northern Ireland, "the Home Office are investigating the circumstances" of the defendant's marriage to decide whether or not it was a sham.
She also revealed there have been allegations that Ali "used a proxy to sit a language test" and further that he used fake papers in his immigration application.
Mr Thompson accepted that the cash surety was made up of money which was coming from the defendant's brother.
He stated: "The reality is money is coming from his brother who is a fairly successful businessman. He was prosecuted in Northern Ireland, that is where those convictions come from, and he had a business partner.
"He was finally prosecuted and received a non-custodial sentence, his co-workers received the prison sentence as I understand it.
"But he does have money, he is a man of means, he has money returned to him and he does have more money from business.
"In fact, he assisted the applicant as I understand, in opening his business in Monaghan, so he's always been there, he's always been a support to his brother."
Speaking about the proposed bail address, Mr Thompson added: "I've consulted with Mr Ali's brother twice, and because he is a man of means he has tried under my advice to rent. I think like 15 to 20 properties in Northern Ireland, in Belfast and Bangor.
"He was advised by myself, obviously that correct thing to do is tell the landlord what it's for, because the police will contact them anyway."
Mr Thompson informed the court that he had 15 refusal letters which could be provided.
He stated: "If this is more attractive to your worship, then his brother will continue to try to get an address in Northern Ireland; bail could be made to an address in this jurisdiction suitable to police."
Mr Thompson concluded: "This case is going to pass its first anniversary before it's anywhere near trial, even if the direction is in mid-July.
"We fix a committal date six weeks after that, I mean we're into pretty much mid-September. It is my respectful submission we are at a tipping point in his favour whereby bail could be granted."
District Judge Amanda Henderson stated: "The main thrust of this application appears to be the delay. On the last date we were told it would be at least six months for outstanding pathology reports.
"However, this has changed, we have now been advised that an interim report will be ready by the end of next week and a decision is expected in mid-July."
She added: "The reality is, this is the most serious charge that this court can deal with. It is an allegation of murder.
"The first appearance was six months ago; certainly within the last couple of weeks, certainly since last appearance, there appears to have been significant movement in the case.
"Instead of there being a report expected in six months, a decision is now expected for three to four weeks, so on that basis I do not feel there has been a sufficient change in circumstances to merit bail for such a serious offence."
Bail was refused and the case was adjourned until July 7 for an update on a decision in the case.
Sign Up To Our Newsletter