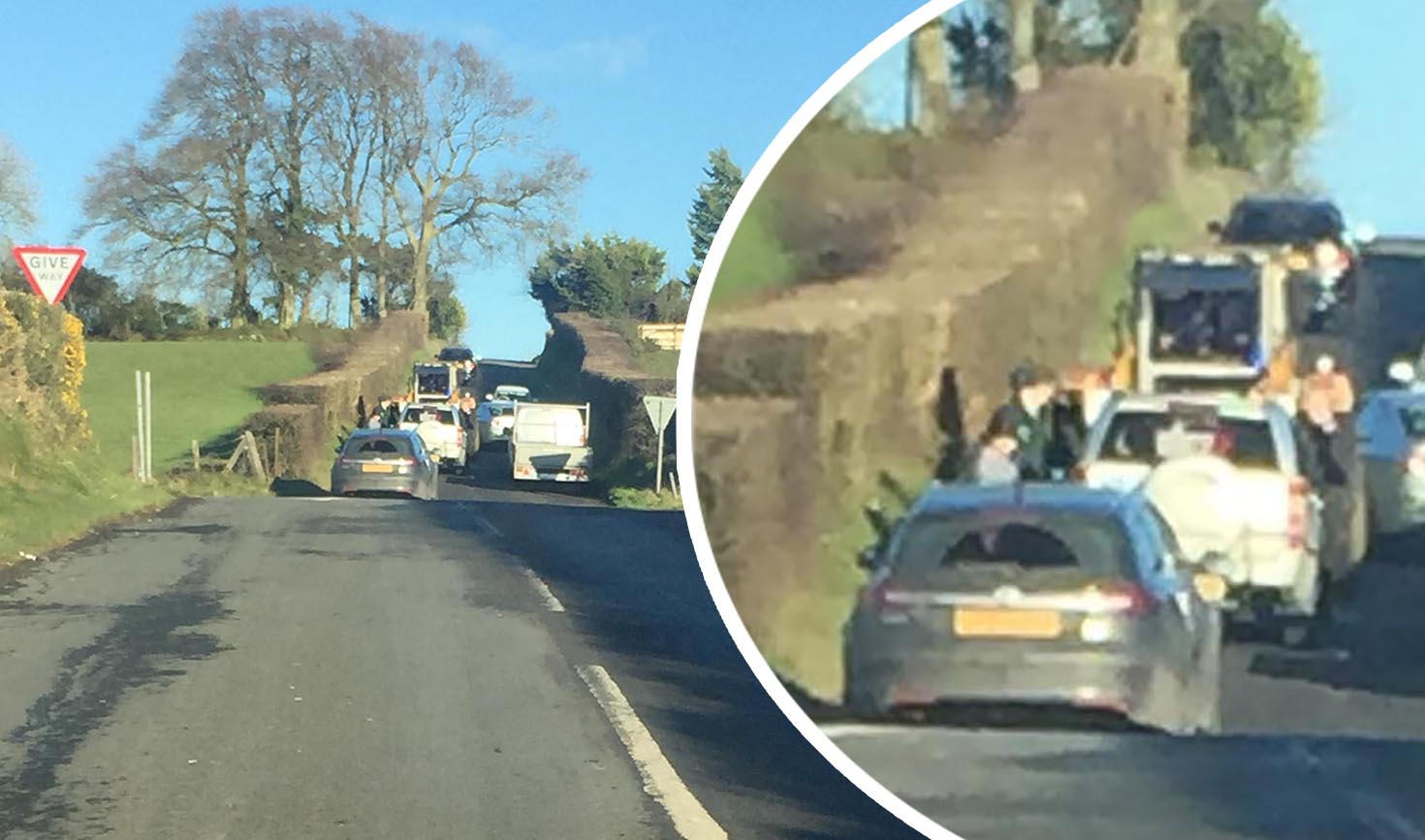 Police are appealing for information after a suspected drunk driver smashed head on to another vehicle with a mother and daughter on board.
The incident happened at around 3pm yesterday (Saturday) afternoon on the Granmeore Road in Keady.
And police are keen to trace the driver after he abandoned the jeep after making his hasty getaway.
A PSNI spokesperson said: "Yesterday afternoon at about 3 o'clock a delightful individual decided it was a good idea to get into a car whilst under the influence of alcohol.
"This person came down the Granemore Road, Keady where they were described as being 'all over the place' before they crashed head on into a vehicle with a woman and child on board.
"The same lovely person then performed a turn in the road and took off at high speed! Not cool.
"Thankfully the lady and her daughter were not seriously injured given the fact they were hit head on by a large jeep on a tight country road!
"We have since located the abandoned vehicle, however we are appealing for help from you guys to try locate the driver!
"Someone out there knows who this driver was, someone has seen them flee the area in the vehicle and then potentially on foot.
"If you know this person please get in touch either through 101 or the Crimestoppers number below.
"If you're reading this and you're the driver please also get in touch as we'd be keen to chat and see where you went in such a hurry!"
Sign Up To Our Newsletter