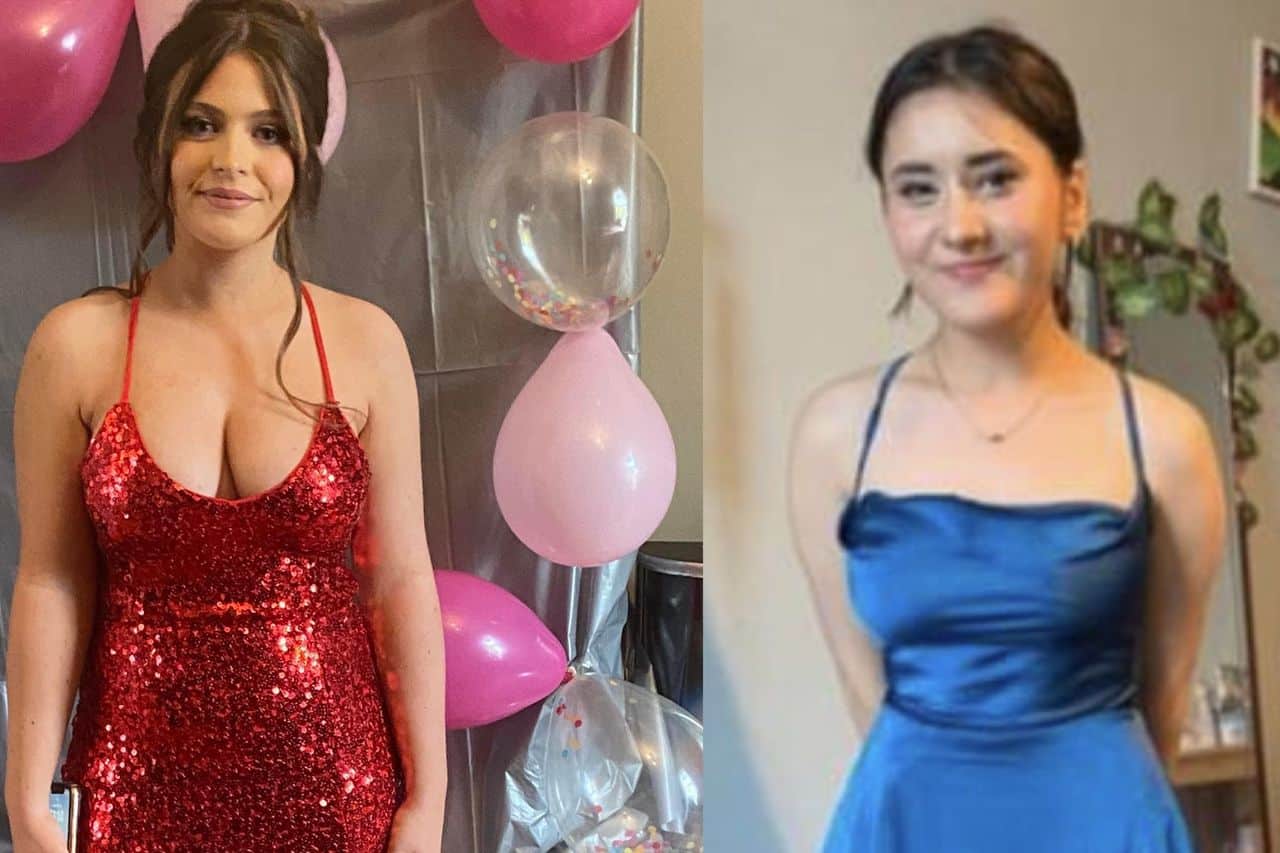 The older sister of one of two teenage girls killed on their way to a debs ball in Monaghan says she "will never understand why life is so cruel".
Kiea McCann (17) and Dlava Mohammed (16), best friends and students at Largy College in Clones, were on their way to Monaghan town when tragedy struck on Monday evening.
Another teenage girl (18) is in a critical condition and currently receiving treatment in Cavan General Hospital. An 18-year-old male is also receiving treatment in Cavan General Hospital for non-life threatening injuries.
The male driver of the car (60) is in a critical condition and is currently receiving treatment in Royal Victoria Hospital, Belfast.
Related: Two killed and three injured in crash on way to school debs ball in Co Monaghan
Writing on social media, Kiea's older sister, Shaunice, wrote: "I really don't know what to say I'm just so heartbroken over you my little baby sister. I have no words to describe the emotions going through me right now.
"I really don't know what to do without you I am just so lost and don't understand how something like this could just happen to you and I just hope you know that we all love you so much. And I would do anything just to have you here with me one last time just to tell you that I love you and need you.
"You were taken from us too soon. Your life just starting to begin and you can no longer enjoy it. You were such a strong, beautiful, loving, caring girl and very thick headed but I would never change anything about you. Rest easy princess and look over us I will never forget you or the great times we had you hold a big special part in my life and that will never change I will never understand why life is so cruel to take such a special person like you out of it I love you forever baby."
Kiea's mother, Teresa described her daughter as "bubbly, intelligent and good natured".
Sharon Magennis, Principal of Largy College, said: "It is with profound sadness and grief that we have learned about the devastating accident that resulted in the untimely and tragic loss of two cherished members of our school community. We extend our deepest sympathies to the families and friends who have tragically lost loved ones. The other individuals involved in the accident also remain in our thoughts and prayers at this time.
"We extend our heartfelt gratitude to the emergency services and gardaí who responded swiftly to the incident.
"Our priority now is the wellbeing and welfare of the students, parents and staff at this difficult time. The Largy College Critical Incident Team has met to co-ordinate a response and to enact the Critical Incident Plan.
"We are grateful to the public for their deeply felt expression of support and ask that we be given the time and space to concentrate on supporting those in the school community who are most in need."
Sign Up To Our Newsletter