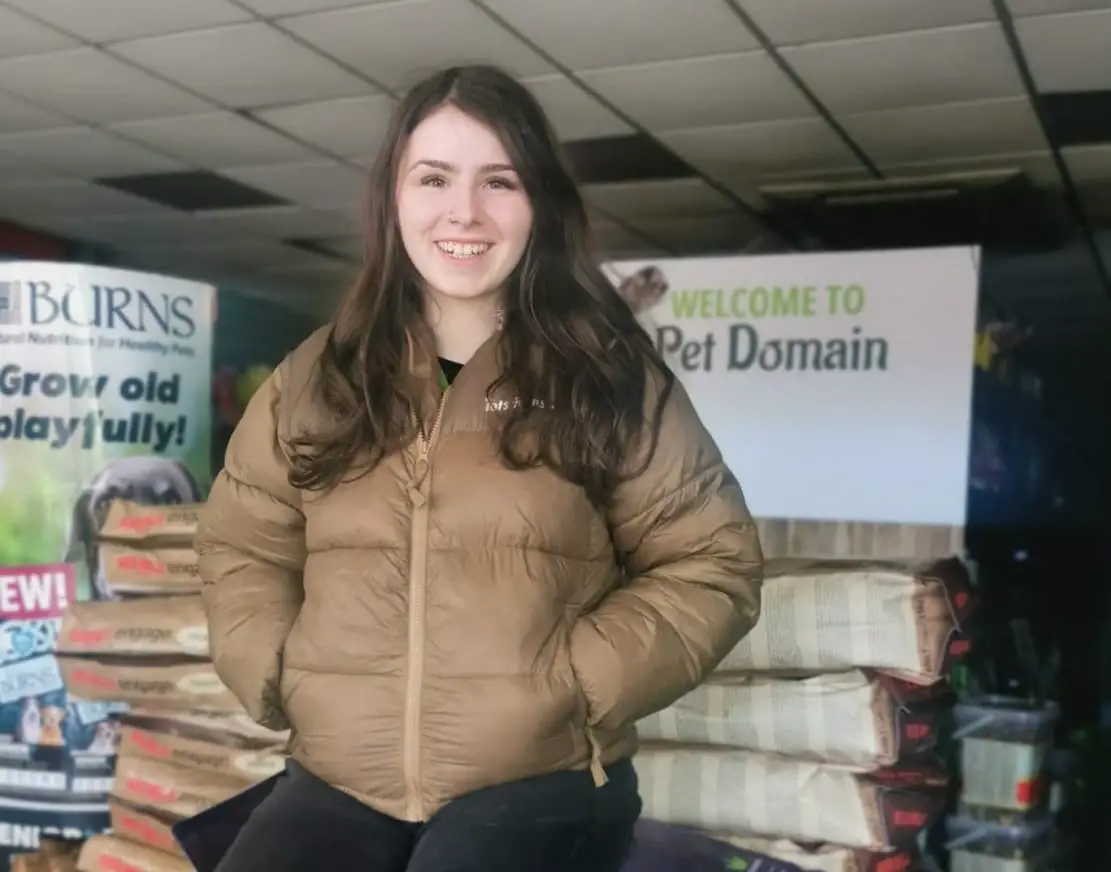 This month, popular pet supplies store, Pet Domain acknowledges its one year anniversary and – to celebrate – they want to thank you!
The store – which is situated on the forecourt of the Portadown Road Go Filling Station – has enjoyed an incredibly successful first year in business and in seeing a need for additional floor space, Rachelle recently expanded the store by pushing back internal shelving and taking a side unit for storage.
She has also stayed true to her initial ethical business model and has expanded sought-after ethical pet product lines, as well as, refusing to stock unethical products. Her food products are all sourced from across the island of Ireland to both help reduce her carbon footprint and to also help keep costs as low as possible for her clients.
However, the most exciting advancement for Rachelle has come with the introduction of her very own customer loyalty card to help recognise and reward her loyal customer basis.
Owner Rachelle said: "We have had an incredible year. I just really want to say thank you to all of my customers and to give something back to them, so that's what the loyalty card is all about.
"I always like to give back where I can. Over the last few months I have been running a promotion where I donate £1 to the Pet Food Bank for every large bag of Redmills food sold. I always try to find ways to support animal charities or give back to my customers".
The new loyalty card will be available to all instore. It is quick and easy to register for your card and you can start collecting rewards immediately.
The card – which has been coined the "Points Plus card" – boasts a two-fold reward system. Firstly, the card works by allowing customers to collect points per spend and in return these points are then converted to discounts to be used instore and, secondly, Rachelle will be further rewarding loyalty card-holding customers with monthly promotional offers.
Of this Rachelle said: "I didn't just want to give a simple flat discount each time. I wanted to vary the offers as much as possible. When a supplier is able to offer me a discount I like to pass that saving onto my customers".
For now, loyalty card members will learn of the latest offers available to them via email, but eventually, Rachelle would like to implement a "loyalty based pricing system" where products on the shelf will have a standard price for all customers and a specific 'loyalty price' for cardholders.
Ambitious Rachelle continues to think forward with her bright business-mind and can't wait to see what Pet Domain's second year will bring.
Sign Up To Our Newsletter