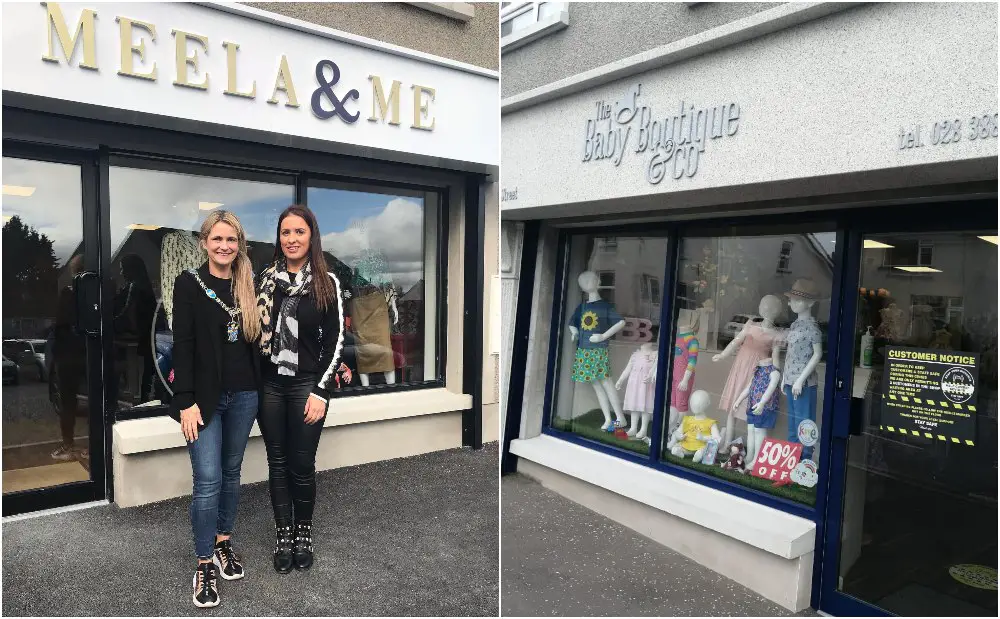 Lockdown hit many long-established businesses hard but for one Co. Armagh boutique the nationwide halt on retailers in March came at the worst imaginable time – just one week after launching.
Harriet Cooke, owner of Meela and Me in Hamiltonsbawn, had opened her doors to much aplomb – and was paid a visit by the Lord Mayor (aptly named Mealla) – only to see the shutters come down a week later.
Speaking to Harriet this week, she told Armagh I that it is her belief a second full lockdown could "ruin business".
"A lot people were forgotten about and fell through the loop by the government", said Harriet, "I didn't get anything from my assessment as I had only had a week in business.
"So I got no help and loads of people were furloughed; it was a real struggle but we picked ourselves up and carried on".
Harriet, who made to "big jump" to start her own business after leaving a role within the NHS, said: "There can't be another lockdown, people cannot afford it, and for me, that would mean once more not getting any help."
When Harriet began thinking of opening up her own store in September, all the talk had been about Brexit, now the talking point is Covid but Brexit still looms large in the background.
Like many people, Harriet is confused as to the reasoning behind some of the restrictions put in place by the Executive.
Last week, her shop straddled the BT60-61 border – as does the whole village. While she is in favour of fighting the disease, a full lockdown could have catastrophic consequences beyond just shops closing for a while.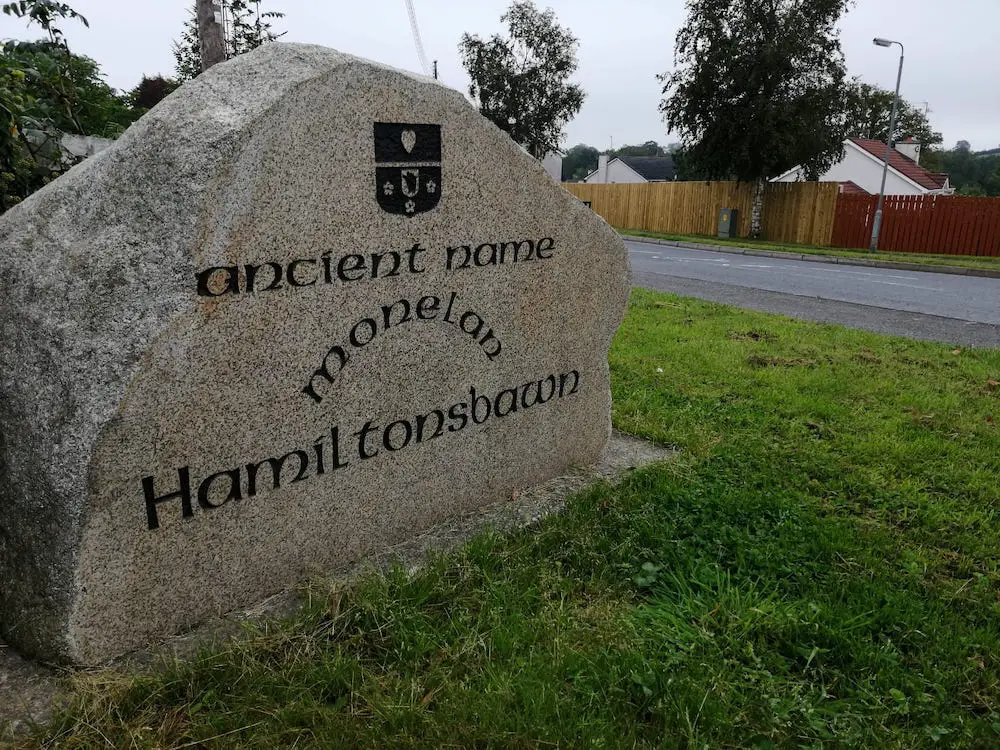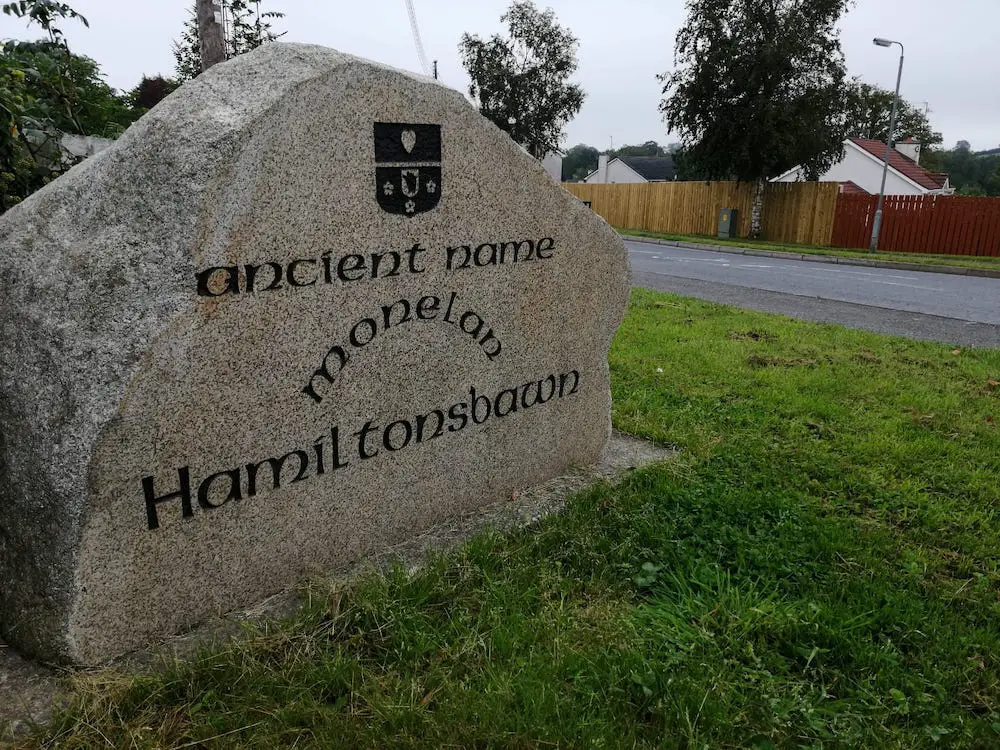 "These restrictions now mean that people can't come to your house, but people can still be buying to go out, but if we go back into full lockdown they are not going to buying clothes and that is a fear."
A stones throw a way, we caught up with Jackie Mulligan of Baby Boutique & Co, who remained "quietly confident", of business.
She said: "The support of the local people has really blown my mind, this is a rural hub where people can park right outside the door get what they need and leave.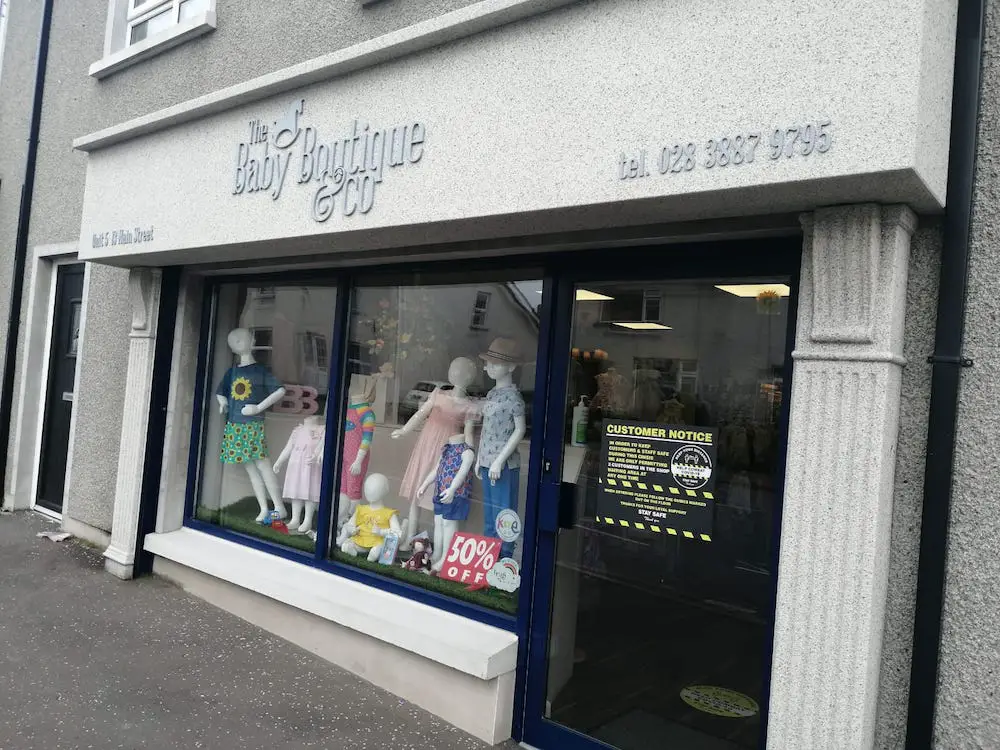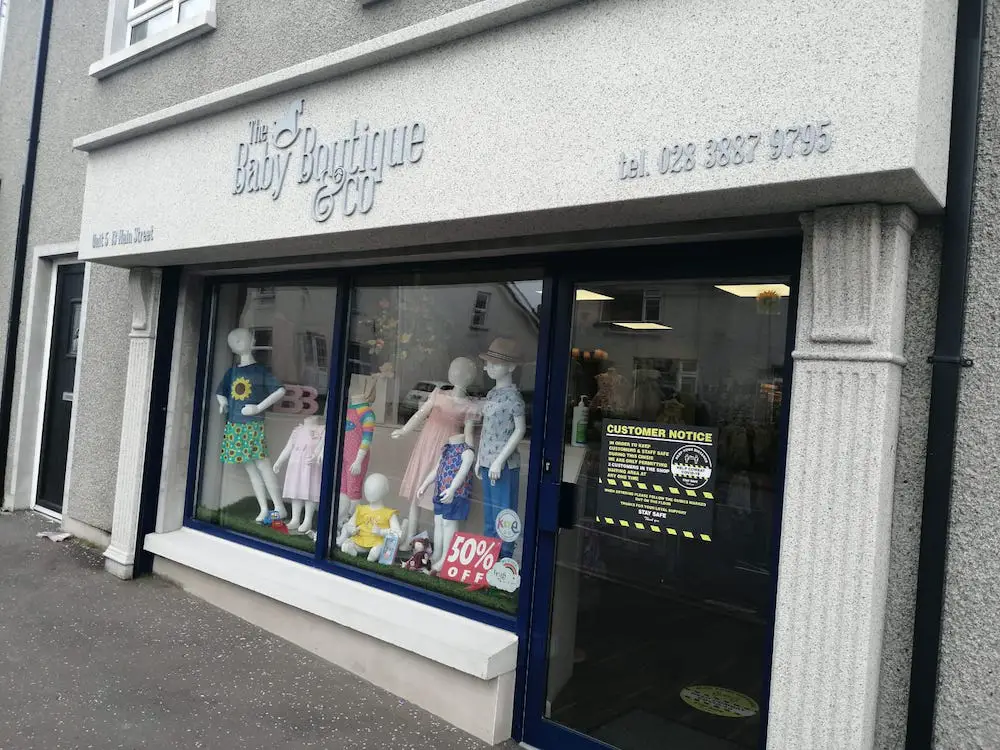 "I think that has been a big plus for people, they don't want to go to the big stores and this is an environment where they feel safe, away from the crowds".
Jackie said that the pandemic had led to many adapting their business, she was no different replying to numerous  private Facebook messages from customers looking for collection and postage.
"Footfall may not be high but we are a dedicated shopping hub for this community and have everything they could need."
Jackie revealed she has already sold out of Christmas jumpers for the season and that she was "quietly confident" that this would continue.
She added: "I think local people are starting to see how important supporting local is, you are paying the wage of local people and keeping them in work.
"You are affording them the chance to pay for their kids to take singing lessons or dance lessons, for me it means that I can buy my grandchildren new shoes, I am so humbled by the support".
Sign Up To Our Newsletter