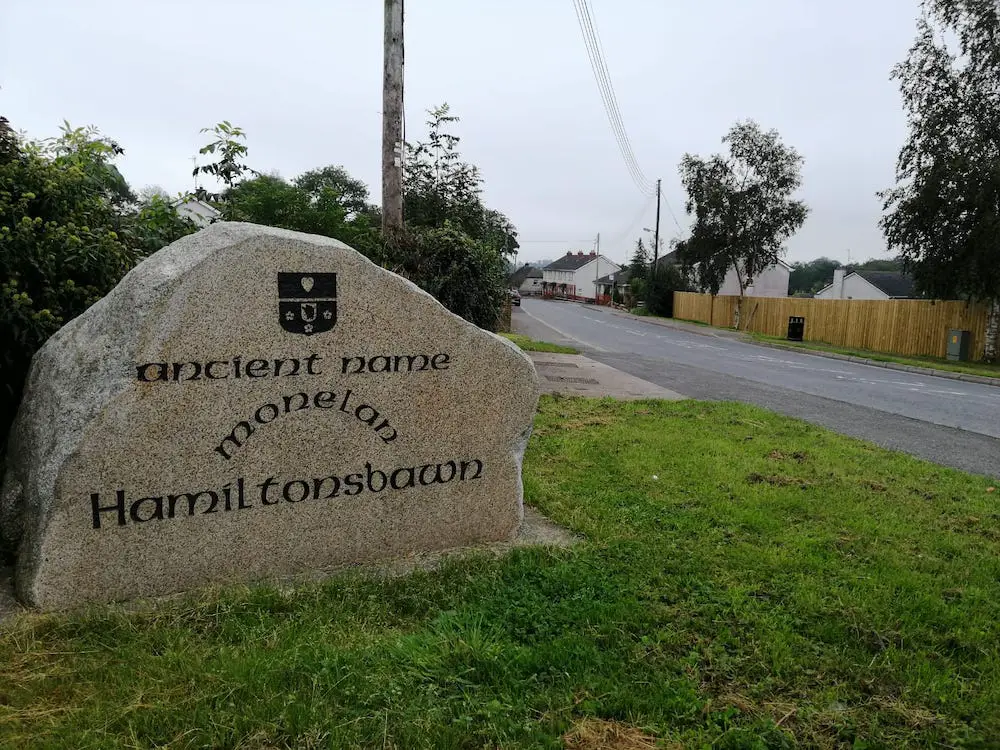 Residents of a Co. Armagh village estate were left "shocked and horrified" after being told of an imminent cut to their sewage treatment power supply over unpaid bills.
Several homeowners at Drumorgan Manor, in Hamiltonsbawn, were made aware of the impending disconnection after receiving letters from PowerNI regarding an outstanding balance – unbeknownst to each and everyone of them.
The correspondence concluded that the power supply would be cut on January 31, however, UUP Alderman Jim Speers informed Armagh I that a "stay of execution" had been established as the matter was escalated to MLA Doug Beattie.
He described being contacted by constituents who were "shocked, horrified" and "surprised" by the contents of the letter.
Currently, there is confusion as to who is responsible for the sewage pipes at the recently-developed estate.
Alderman Speers stated: "They were just thinking 'what is going on here'? Just imagine no sewage being pumped and these people being left to pick up the tab, the consequences are unthinkable."
According to Alderman Speers, the unpaid bill is in reference to a nearby sewage pump, which is connected to a number of the homes in the small development.
The Ulster Unionist Cusher representative explained that he had spoken with NI Water, who informed him that they had not "adopted" this facility, meaning it was privately maintained.
According to NI Direct, the responsibility for a private sewer lies jointly with the owners of the properties which it serves.
Alderman Speers added: "I am not sure whether the pump station is up to their standard, or what their standard is, but we have managed to establish a stay of execution until a solution is found.
"That solution has to be that NI Water, who are the body responsible for sewage, adopt that particular facility and take it forward."
Party colleague MLA Doug Beattie also stated: "This is a very concerning issue as it should have been adapted once the estate was completed 10 years ago.
"The maintenance of the equipment along with payment of power bills for this sewage works should not be falling to residents and an investigation as to why the necessary adaptions were not carried out correctly needs to take place."
Mr Beattie said residents should be rest assured that there will be no disruption to the sewage treatment's power supply while representations were made to both Power NI and NI Water.
A spokesperson for Power NI stated: "We have been in contact with Mr Beattie's office. Presently there are no plans to disconnect supply and we hope we can work with NI Water and Mr Beattie on coming to a suitable resolution to this on-going issue."
Meanwhile NI Water told Armagh I: "NI Water is aware of an ongoing issue concerning electricity bills associated with the sewage pumping station within the Drumorgan Manor Development, Hamiltonsbawn.
"However, as the site, its sewers, and pumping station remain private, NI Water are unable to undertake any work to any infrastructure within the development, and the site would remain entirely beyond the remit of our responsibility as a public service provider.
"As long as the site remains unadopted, the maintenance, upkeep and any associated running costs of this is a private matter.
"NI Water will certainly consider any formal application for adoption of the infrastructure that is made by the developer. This will be subject to the usual adoption process, including ensuring any necessary remedial works are carried out before NI Water assumes responsibility for it."
Sign Up To Our Newsletter