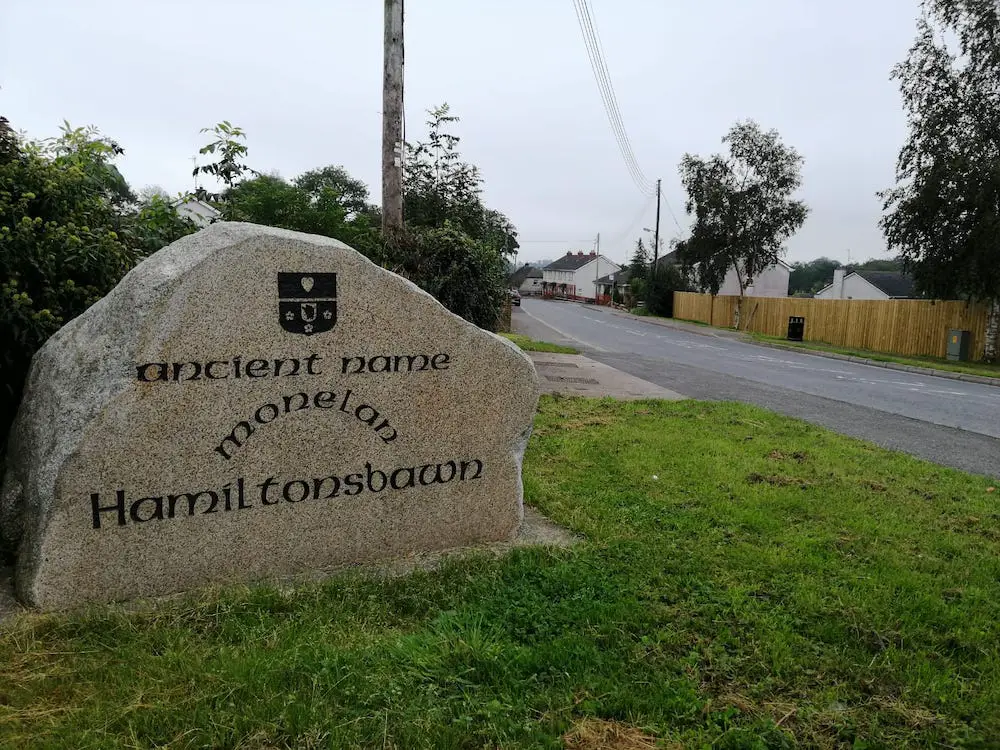 A long-standing Hamiltonsbawn resident, and former community group member, is calling for locals to attend a public meeting to discuss the village's lack of youth provision.
Concerned resident, Andrea Pearson, has lived in the village for over 32 years; her husband, however, is a born and bred Hamiltonsbawn man.
The couple, understandably, have a deep connection to the area and have enjoyed seeing it blossom as the years have passed.
However, the community group, of which Andrea was once a member, and which was responsible for much of this blossoming, has since dissolved and, consequently, the village's progression appears to have halted.
Andrea said: "Years ago we had a community group with some of the old hands in the village who helped with things like installing speed ramps, putting out flowers and Christmas lights and we would throw pensioner parties and things like that.
"As the years went on the numbers in the community group dwindled until it was only two of us going on with it. It was tough but we always kept in touch with councillors about anything needing done. Now, it's just me and I'm trying to get on with things in the background but it's too much for me on my own."
Recently, with the increase of new-build housing in the area, Andrea has noticed a growing number of displaced youths alongside disgruntled parents who are bartering over appropriate recreational space.
She said: "There used to be a park across from Breezemount and a football pitch. Then the park moved across to the primary school, but it's affiliated with the school and only opens outside of school time.
"So, for parents with young children not of school age there's nowhere to take them during the day in the village itself.
"It's become a bit of a thorn in the side for residents. It's not the children's fault but they are getting in trouble for playing in the cul-de-sacs and wrecking cars. There's no designated space for them to play in and the park is too small.
"The space where the old football pitch used to be is still there and we have since found out that it's owned by the Housing Executive who cut it twice a year. It's not really enough for the kids to play ball games on it so a parent of one of the kids has taken to cutting it himself to try and give them somewhere appropriate to play."
Related: New £60,000 state-of-the-art play area opened in Hamiltonsbawn
Whilst Andrea champions the community spirit when it comes to pulling together to find, create or maintain these spaces, she believes that more should be done on a government level.
Andrea has reached out to local representatives, Councillors Gareth Wilson, Paul Berry and Keith Ratcliffe, to ask for their support.
"They have all been very supportive and have assured me they will attend the meeting to hear what we have to say," she added.
"Gareth Wilson has been great over the years and has previously tried to help us with getting Christmas lights for the lampposts. We were down for them last year and, in the end, it never happened and another village got them. It seems like Hamiltonsbawn is the forgotten village in the ABC area."
Commenting on Andrea's proposal, Councillor Paul Berry, said: "For quite a number of years there has been very little provision for children in their teenage years in the Hamiltonsbawn area and it's a growing village, one of the fastest growing villages, I would go as far to say, in the ABC area.
"There is obviously the play park in a shared scheme with the local school but it's not ideal for older children and teenagers.
"It's about securing future provision for the teenage group in Hamiltonsbawn and that's what these conversations will be about, finding appropriate land and hearing public suggestions."
The meeting will take place Thursday August 31 at 7pm in Hamiltonsbawn Orange Hall and Andrea is encouraging anyone who wishes to attend to contact her via Facebook.
She commented: "So far, I have had interest from about 15 people in attending the meeting, but I would like there to be much more. If it means forming a group to look for money or grants that the village could avail of I'm happy to do that too.
"I don't know what the outcome of the meeting will be, but I am willing to hear what people have to say and I'll do my best to see it through."
Sign Up To Our Newsletter