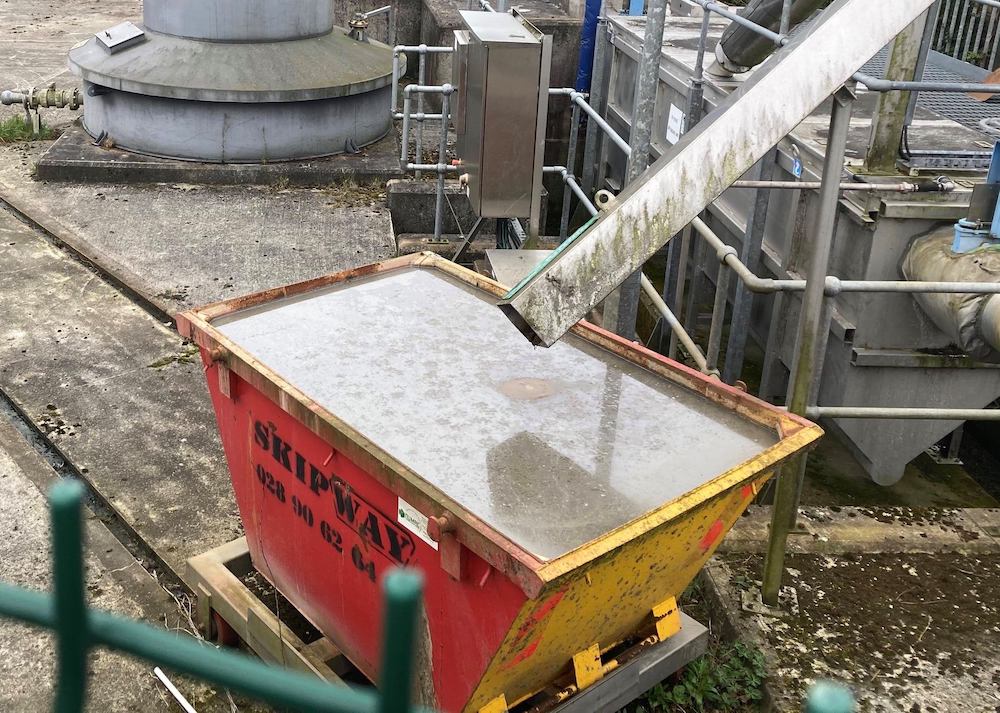 NI Water is being urged to better maintain a waste water treatment site on the outskirts of Hamiltonsbawn to help prevent the now annual plague of flies tormenting residents.
For years now – each summer – an abnormal infestation of flies scourges the County Armagh village, with locals at their wits' end.
It's a concern DUP Councillor Gareth Wilson has dealt with over the last number of years.
And while the source of the flies remains unidentified, the waste water treatment works on the Tandragee Road, a few hundred metres outside the village, has been cited as a potential problem.
Earlier this week Alderman Wilson shared a photo of the treatment works, which he says, highlights a "sense of neglect" by NI Water.
Speaking to Armagh I, Alderman Wilson, commented: "I have contacted NI Water asking for this skip to be emptied on a more regular basis – and covered at times it's not in use.
"This is very visual proof that there has been a sense of neglect, and it's probably not the most pleasant of smelling skips either.
"Surely looking at that skip, filled to the brim, it'll attract flies, and we want to avoid that at all costs, as we know the nightmare residents in the village have gone through previously."
He added: "If it's rainwater it has been left for a fairly lengthy period of time; if it's sludge, then it should be covered – either way they're not paying a lot of attention to it. Preventative measures need to be taken."
The situation was so bad last summer, one resident contacted Armagh I to highlight just how bad it had got.
The local resident, whose own children are all under the age of eight, told Armagh I: "It's like this every year from I have lived here, coming up to five years soon, but this year seems to be worse.
"Everyone you talk to is sick of it. I can't leave windows open to air the house which is a nightmare in the good weather.
"I'm constantly shouting at the children to close the door straight away when entering or leaving the house.
"And you can forget about eating a meal or having a barbecue outside."
"I have a routine now where, 30 minutes before I put the children to bed every night, I go up and empty a tin of spray in the bedrooms then go up 10 or 15 minutes later and gather up the bodies.
"Surely this can't be good for my family's health to be doing this every night but it's all that works and I have tried everything else. I mean everything.
"Unfortunately going by everyone's method of dealing with the problem this is the only thing that works. Nearly every house in Weavers Lodge has young children which is a dangerous concern." Read the full story here.
Sign Up To Our Newsletter