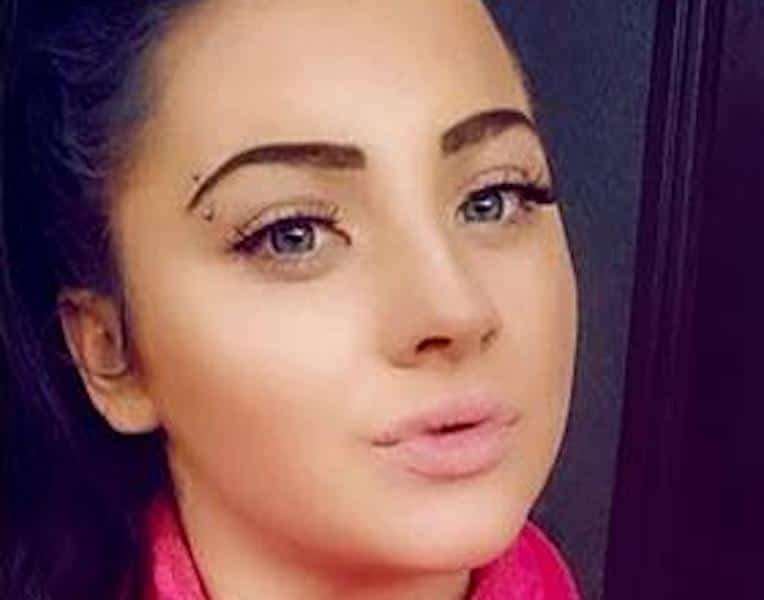 Lawyers for the mother of murdered two-year-old Ali-Jayden Doyle, who sustained what was described as an "extensive non-accidental head injury", have expressed concern at the delay of a specialist report, noting the case is approaching the one year mark.
Jade Dempsey (25) formerly of Sycamore Drive, Dungannon, is charged with causing her daughter's death by an unlawful act and perverting the course of justice by providing misleading information to police.
Her partner, Darren John Armstrong (32) of Park Avenue, Dungannon is charged with Ali-Jayden's murder.
Despite being expressly warned against bringing Ali-Jayden and her baby brother into contact with Armstrong, she left them in his care on the day of the incident.
Both children were on the At-Risk register as a direct result of Dempsey's relationship with Armstrong.
Paramedics called to his home on 8 August 2021, alerted police and Social Services after finding Ali-Jayden unresponsive and the account given for her condition was suspicious.
Armstrong claimed the baby brother hit Ali-Jayden with a toy, causing her to fall and strike her head on the fireplace in the process.
She was rushed to hospital but passed away a short time later.
Dempsey initially claimed to havd gone to Armstrong's house to return a bank card; she realised one of the children had lost a dummy and left them with him while she looked for it.
In fact, she had arranged to leave the children with him while she travelled to Belfast to purchase a pram.
Shortly after dropping them off, Armstrong texted Dempsey saying the baby boy, "Is seriously melting my head. He won't stop crying."
A post-mortem later revealed Ali-Jayden's head trauma was so extensive the pathologist couldn't say how many times there had been impact.
Dempsey changed accounts before accepting she left the children with Armstrong, contravening Social Services warnings. She claimed to have been afraid to tell the truth as her baby boy would be taken into care, which subsequently occurred hours after Ali-Jayden's death.
Refused bail after first appearance in court, Dempsey was later released by the High Court on the proviso of a suitable address, which proved problematic.
She was then granted compassionate release to allow her to present as homeless in order to obtain an address, which was successful.
But within days, she was back in court after breaching her terms of release.
Bail was agreed again last month with an additional condition of no contact with any child at any time.
At the most recent sitting a prosecuting lawyer provided an update on the case which has been stalled while expert pathology reports are prepared.
Dungannon Magistrates' Court heard there is currently a substantial backlog of cases with 10 reports ahead of Ali-Jayden's waiting to be completed.  It was not possible to be more specific as to timescales but it is hoped the report will be ready next month.
Dempsey's barrister remarked: "The case will be a year old or thereabouts by that stage. I'm sure the prosecution could contact the expert and outline the urgency of progressing this case."
Deputy District Judge Sean O'Hare suggested an adjournment until 12 August for a progress update which was agreed by both Dempsey and Armstrong's lawyers.
Sign Up To Our Newsletter