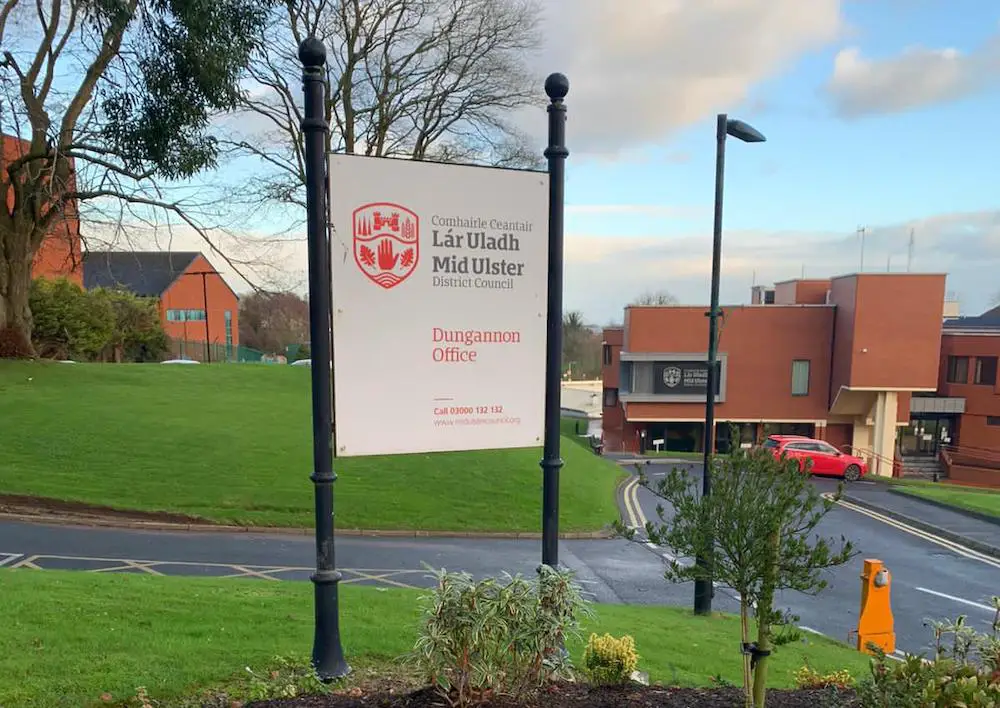 There has been a call for the Irish language to be respected after an apparent "difficulty with understanding" by the chair of a Mid Ulster District Council committee.
Sinn Féin group leader, Councillor Cathal Mallaghan claimed that during the roll call at an environment committee meeting, Councillor Clement Cuthbertson of the DUP did not seem to understand the Irish term 'anseo' despite the member speaking being present.
He said his party will be "taking advice" from the local government commissioner for standards on the issue to ensure the NIPSO code of conduct is adhered to.
"I just want to comment on a strange set of circumstance that took place at June's meeting of the environment committee," said Councillor Mallaghan.
"While the chair [Cllr Cuthbertson] was taking the roll call most of the members who responded, responded with the Irish for 'here' or 'present' which is 'anseo'. However, there was a difficulty with understanding that.
"This is despite the fact the chair was, in most cases, looking at the individuals who were sitting in the chamber and could see for himself they were present.
"I am not sure whether that was some sort of difficulty the chair was having or if it was because people were speaking in Irish and that was at the chair's displeasure."
Councillor Mallaghan continued by reminding the chamber that council treats the Irish language "with an equal respect and equal footing" as the English language.
"If you look at our branding and policy we have one of the most progressive Irish language policies of any of the councils across the north," he said.
"Given the fact the British government has signed the European charter for minority languages and has a duty to protect and preserve it, we will be keeping a watching brief to ensure minority languages are protected and respected.
"We will also be taking advice from the local government commissioner for standards to ensure the NIPSO code of conduct for elected members is adhered to at all times."
Councillor Cuthbertson did not respond to these comments in the chamber.
---
This addition to our site is meant to elevate your experience by adding new real-time commenting features, personalised user profile and on-site news feeds.
Click the Log In button at the top of the website to start commenting.
Sign Up To Our Newsletter