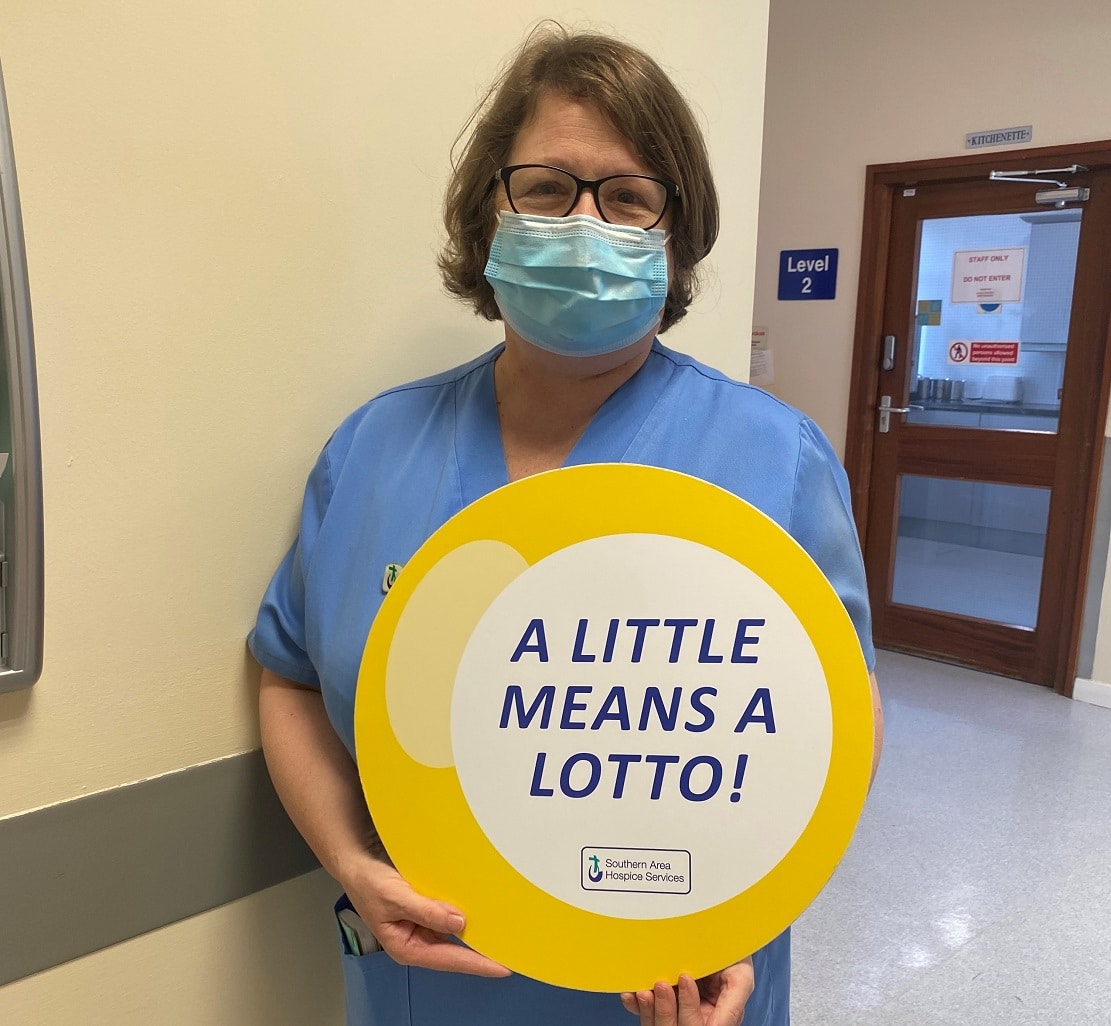 Palliative care patients in the Dungannon and surrounding areas are set to benefit from more outreach services thanks to the Southern Area Hospice.
And it comes as its services are needed more than ever post-pandemic, a hospice nurse has said.
Jenny Brown has been based in the Hospice Day Therapy Centre in South Tyrone Hospital for the past 12 years, and also works each Thursday in the Palliative Care Clinic in Craigavon Area Hospital.
She said: "I am very excited for the roll-out of our new hospice services. They will benefit so many local patients and families greatly.
"For example, we have a Community Outreach counsellor here in Dungannon which is amazing, offering counselling to patients and their families here and in their own homes.
"And we aim to meet demand by offering more appointments for our Hospice Day Therapy Centre here in Dungannon."
Added Jenny: "When patients come to Hospice Day Therapy I do a full nursing assessment and refer them to the appropriate services we offer such as physio, reflexology, counselling or social worker input.
"I love being a nurse because I love helping my patients, I love talking, making a difference and very often I find patients are lonely so I am always there for a wee natter and I can advise ways to improve their wellbeing or direct them to other services.
"Sometimes I find patients are struggling, they are frustrated and exhausted so sometimes it's the smallest things I can do like ringing their GP surgery to arrange a prescription for them that helps them the most, to take that strain and frustration away."
Part of Jenny's role also entails arranging transport to enable patients to attend their appointments.
"For patients coming to hospice day therapy we have an amazing volunteer, Willie, who drives our patients in and home again. He is amazing and we would be lost without him. He drives a vehicle that was kindly donated by Dungannon Rotary Club and it is a lifeline for many," she said.
"My workload has increased due to Covid-19 which still remains a concern for us and our patients – we are still wearing our PPE, we have extra cleaning protocols, questionnaires on arrival and so on. But we must do it to protect our patients."
Jenny, who worked as a nurse at a local nursing home for 30 years, said receiving a palliative diagnosis is a life-changing time for patients and the services the hospice provides are a lifeline.
So, to Jenny, fundraising initiatives like the hospice lottery are an invaluable way of raising vital money.
This year, the hospice needs to raise £3 million to enable it to continue to provide support to patients and their families.  This is approximately 65 per cent of the total required income, and equates to £343 per hour.
Said Jenny: "Joining the hospice lottery is an affordable way to support your local hospice on a regular basis. It is only £1 per week to enter plus you are in with the chance of winning weekly prizes."
The draw takes place every Friday and there are three guaranteed winners each week of £300, £200 and £100 prizes, plus a rollover prize of up to £5,000.
To take part, register online at https://southernareahospiceservices.enthuse.com/newmembers#!/ or call 028 3026 7711.
Sign Up To Our Newsletter