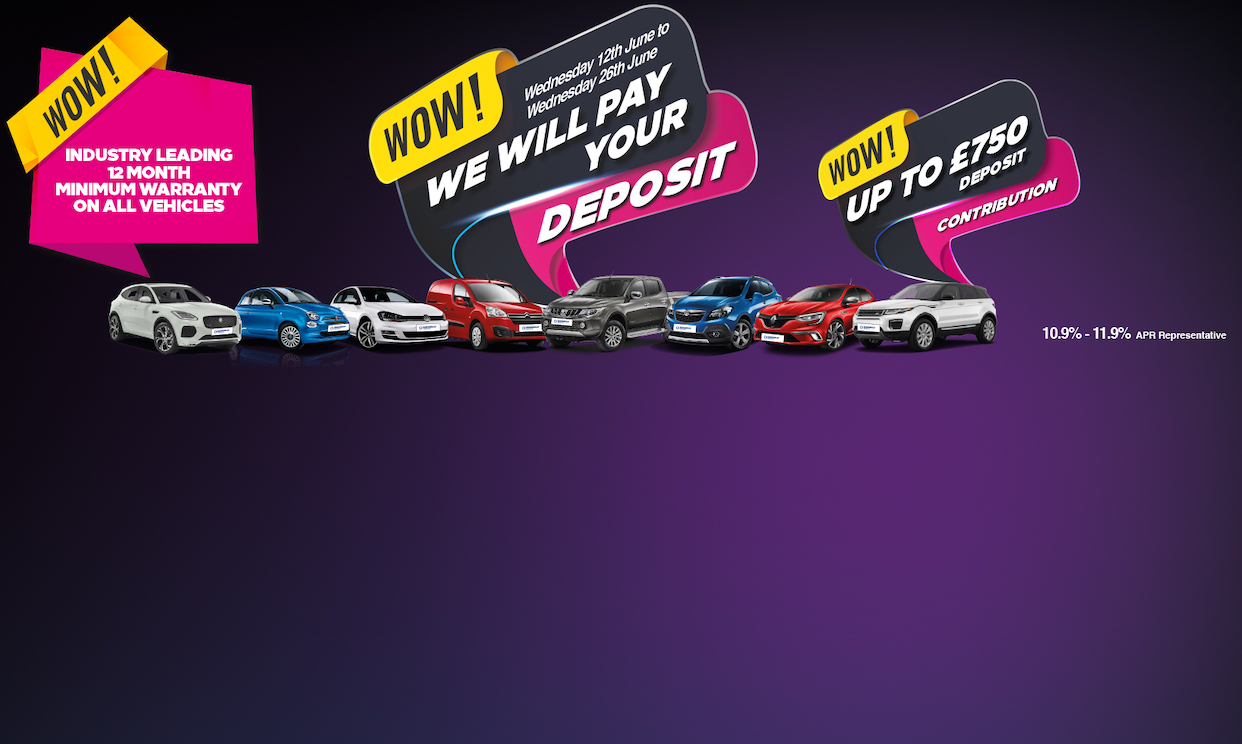 Donnelly Group has announced the launch of its summer sale with Finance Deposit contributions of up to £750* on used vehicles and minimum 12-month warranty as standard.
The sale will apply to all makes and models of used cars between 14th – 26th June at all Donnelly Group locations including; Bangor, Ballymena, Belfast, Dungannon Moy Road, Dungannon M1 Complex, Eglinton, Enniskillen, Newtownabbey and Omagh.
Dave Sheeran, Managing Director at Donnelly Group, said: "Our summer sale is a way of thanking and rewarding our customers for their continued loyalty and support by providing even greater value.
"The Donnelly Group prides itself on offering excellent value for money for our customers so for a limited period we will be offering up to £750 deposit contribution towards the purchase of their next vehicle which they can drive away the very same day.
"Great customer service is important to us and the inclusion of our industry leading 12-month warranty as standard in this event provides further peace of mind for motorists when purchasing a used vehicle.
"This offer is only available for a limited period of time so customers will need to be quick to avail of this great deal."
Whilst new cars can be purchased from 18 manufacturers including Honda, Jaguar, Land Rover and Volkswagen at the Donnelly Group's nine locations across Northern Ireland, used cars, vans, 4x4s, pick-ups and vans of all makes and models are available right across the Group.
Dave continued: "Our wide range of available vehicles means we can provide motorists with the vehicle that best suits their needs, requirements and budget.
"From small cars to hatchbacks and SUVs, to a range of powerful and practical 4x4s, there will be something available for everyone in this two-week summer sale.
"Our sales team are equipped with the knowledge and expertise necessary to deliver exceptional service and ensure customers leave satisfied, with the right car at the right price."
To view the full range of used vehicles available, visit www.donnellygroup.co.uk or contact your local Donnelly showroom between 14th and 26th June to avail of the Summer Sale offers.
*Terms and conditions apply. See full details at www.donnellygroup.co.uk
Become a member...
Have you considered becoming an Independent member, where not only you support local independent businesses, but you help Armagh I champion a wider, more independent, and impartial range of journalism that matters to your local community – from videos and photos to features and events.
Not only do members get the Independent Card, which gives you exclusive access to fantastic discounts from local businesses but you can get an exclusive members-only newsletter packed with the best deals locally, as well as unique first-look content. Not to mention, our competitions, discounts and giveaways will be made exclusively to our members only. Sign up to become a member or find out more here.
Become a member