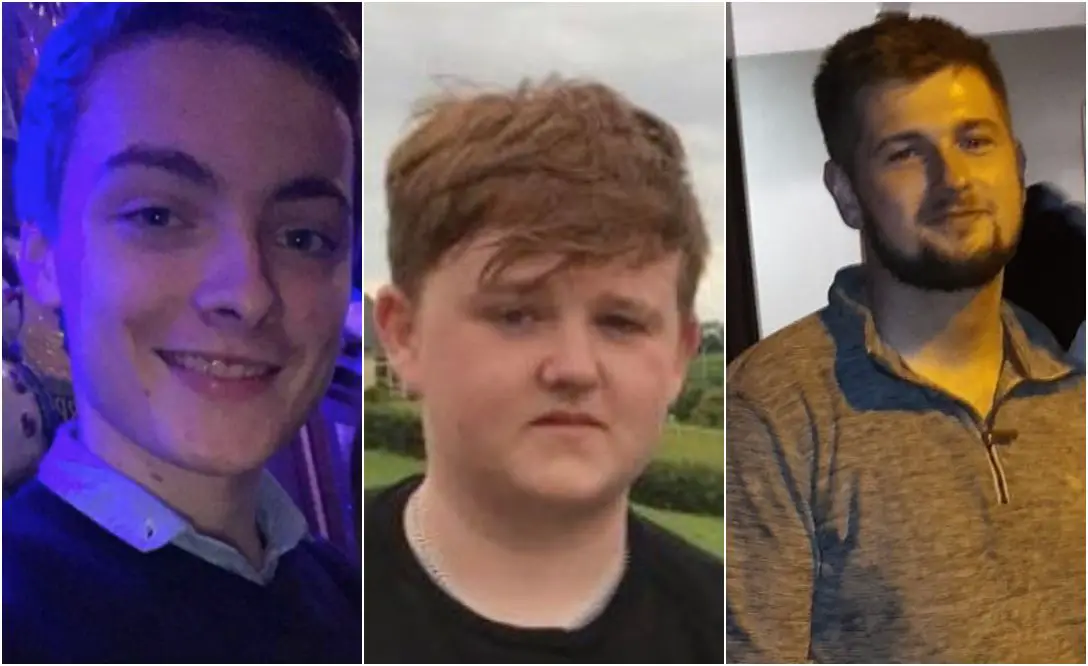 Fermanagh and Omagh District Council has unanimously demanded urgent action to upgrade the A5 following the deaths of three men in their early twenties, while another is fighting for his life.
The meeting commenced with the Chair, Councillor Errol Thompson, expressing condolences to the families of Nathan Corrigan, Peter Finnegan and Petey McNamee, who died on December 27.
Their tragic deaths brought the number of fatalities on the A5 to 42 since the upgrade was first discussed 15 years ago.
Despite £84 million being spent, to date, the project has not progressed.
Because of the joint nature of the A5 project, Sinn Fein Councillor Barry McElduff called for an urgent meeting with a combined group including the First and Deputy First Ministers, and the Minister for Infrastructure, as well as their Dublin counterparts.
Councillor McElduff proposed "a recommitment to the A5 project on the part of all the decision-makers to expedite and accelerate to statutory process, due to take place this year, including the unwelcome fourth inquiry".
He continued: "I also appeal to those making these vexatious challenges [to the project's approval] to stop now … We all know there are reductions in travel times and economical opportunities, but the road safety rationale is screaming out at us.
"People are calling for no more delays. This should not pass without the declaration of intent by this Council to get that new road built, as soon as possible, and not least from the perspective of saving lives."
Seconding, party colleague Councillor Glen Campbell said: "It is outrageous [that] the delivery of this road continues to be delayed, and the fourth public inquiry is hugely frustrating to the people in the district."
He also drew attention to a junction in Garvaghy which was previously raised with the Department for Infrastructure in 2017.
He said: "I asked for some form of speed-calming [measures] and numerous concerns have been raised, and I fully support those calls for action.
"There's strong feeling and it's important we support the community in their call."
Councillor Campbell proposed seeking an urgent site meeting with officials at the junction, adding: "Whilst there's no doubt the full delivery of the A5 would dramatically improve safety at this junction and along the route, it's entirely unreasonable that the concerns of people are not being addressed."
Ulster Unionist Councillor Allen Rainey seconded this and added his party's condolences to those bereaved, and wished the fourth victim – who is fighting for his life – a swift recovery.
He welcomed the suggestion of a site meeting as "it's on my doorstep – I travel it every day, and the chances that some drivers are taking is outrageous".
Councillor Rainey added: "I also support Councillor McElduff's proposal, because something really needs to be done in light of this tragedy."
Independent Councillor Josephine Deehan noted: "We are all united in grief at this shocking accident and I offer my sincere condolences. I support both proposals.
"We are all gravely disappointed at the progress of the dualling of the A5. It is the responsibilities of both governments to progress this project as speedily as possible."
She concluded: "One life lost is a tragedy with unbearable grief and loss for the families. We need to take urgent measures to ensure no further lives are lost."
Final speaker, Councillor Mary Garrity, SDLP, remarked: "Anyone that has a pulse is heartbroken by the accident.
"I support both proposals and would request Councillor Campbell also invites the Minister for Infrastructure, Nicola Mallon, to the site meeting at Garvaghy, because this is of grave importance.
"Ministers have powers. I accept timings in her diary are tight, but maybe we'll see how important it is to our Minister."
She recalled a previous motion following two tragedies on the A5, adding: "We were heartbroken then and it really isn't good enough that we are councillors and we cannot deliver.
"We are wasting our time, because one death is too many. There's been too much tragedy on that road – this needs [to be] signed off, once and for all."
Both proposals passed unanimously.
Sign Up To Our Newsletter