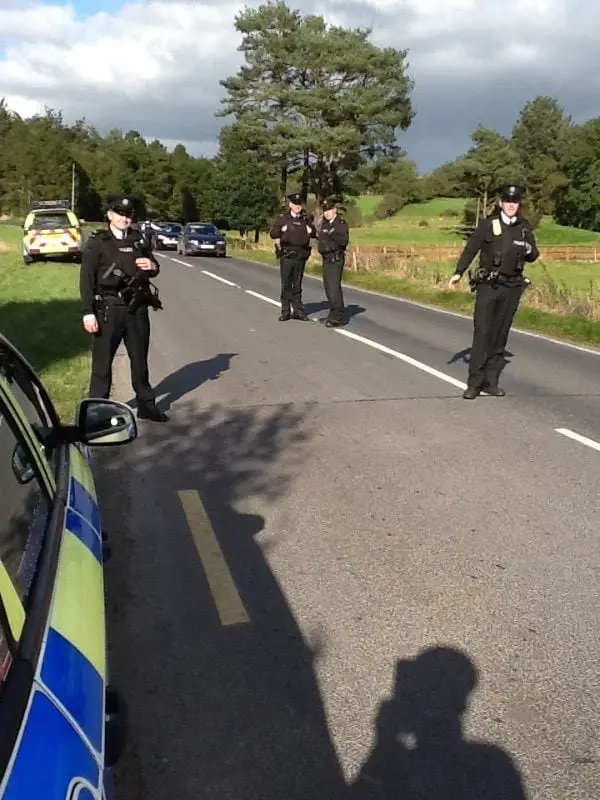 Police have seized drugs in Keady which they believe were intended to be sold to school children.
A quantity of controlled drugs were uncovered during the course of a major anti-crime operation across the Armagh and south Armagh area today (Thursday).
The PSNI was working in partnership with An Garda Síochána.

A series of operations and checkpoints were mounted in the area, following on from the successful Operation Torus earlier in the week, which was targeted at street-level drug dealing.
As a result of today's operation, the PSNI confirmed that "a quantity of controlled drugs were seized in the Keady area which police believe were intended for sale to school children".
The PSNI had earlier apologised to the local community for any disruption and thanked them for their continued help and assistance.
It is the latest success in the fight against drugs.
On Tuesday, £17,000 of suspected heroin was seized in Portadown. Last night, (Wednesday), a 'substantial cannabis factory' was uncovered at the Annagh Industrial Estate in Portadown.
And last month, £10,000 of suspected heroin was seized when a vehicle was stopped travelling through Poyntzpass.
Local Inspector Kieran Quinn coordinated Tuesday's Operation Torus searches, which had also concentrated on the Armagh and Keady areas.
"The community has spoken, and we've heard them," he said.
"As well as burglary, drug dealing is a serious concern for locals. As information continues to come in from the community, we will continue to turn that into house searches and anti drug operations such as this.
"We are determined to keep taking the fight to the dealers and will continue to tackle the scourge of drugs head on."
The PSNI has urged anyone with information on drug dealing to get in touch on the non-emergency number 101.
Picture: PSNI Armagh
Sign Up To Our Newsletter